Liposuction centers have begun popping up in several cities across the United States.
These cosmetic surgery "chains" go by names like Sono Bello and Airsculpt, and specialize in removing excess body fat.
That may be fine if you only want belly fat removal.
What if, then, you want skin tightening or a breast augmentation to couple with your lipo procedure? A national lipo chain cannot give you those things. Only an experienced cosmetic body contouring surgeon can.
There are six good reasons you should avoid the "Walmarts of Liposuction" that are propagating around the country. And also, why you should choose an experienced body contouring surgeon to perform your liposuction instead.
1. A Lipo Specialist Can Give You Renuvion
Imagine being able to pair your liposuction with a technique like Renuvion. This advanced cosmetic procedure requires minimal invasiveness to tighten your skin. The results are age-defying. You can have the technique used in combination with lipo or HD-Lipo on your neck, face, and multiple places on your body.
This means you could look thinner and younger by choosing an experienced cosmetic surgeon.
2. Hi-Def Sculpting? Only with a Liposuction Specialist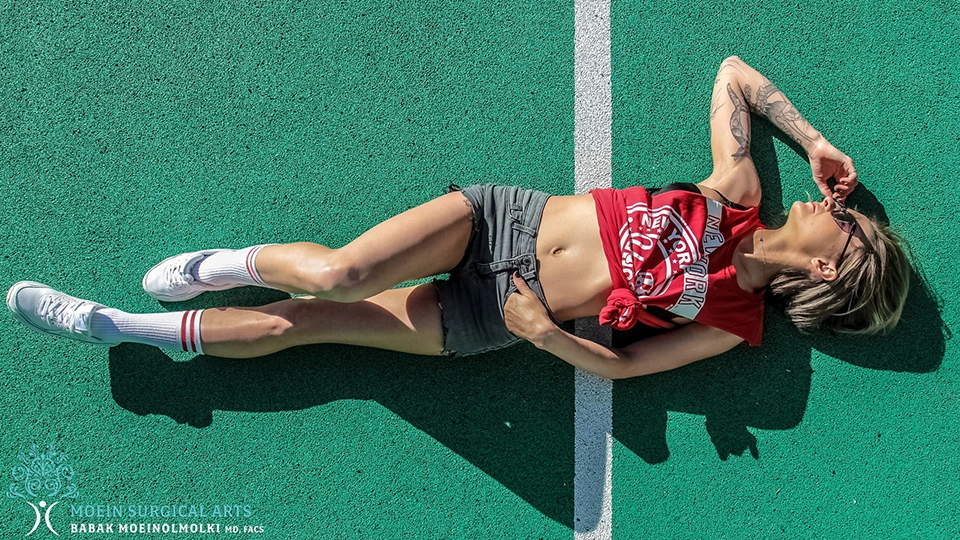 High-definition liposuction is gaining in popularity, but you can't get this technique at a run-of-the-mill lipo center. HD Lipo unleashes your body's true potential. Your fat is strategically removed from various areas around your body. This results in your body's natural structure being revealed.
HD Liposuction uses a technique known as VASER (Vibration Amplification of Sound Energy of Resonance). Your cosmetic body contouring surgeon uses a handheld device that transmits a series of ultrasound energy waves. These sound waves liquify the fat on and around the treatment area.
The surgeon will then suction the broken-down fat from the body using the VASER device. Nearly any body part can be chosen for the procedure, such as the arms, chest, shoulders, buttocks, abs, pubic area, and inner thighs.
3. No Laser Skin Tightening at Run-of-the-Mill Lipo Centers
Another cosmetic technique that goes well with liposuction is Forma skin tightening. This laser-based cosmetic procedure is surgery-free. It can be used on all your wrinkles. The technology uses bipolar radiofrequency to target wrinkled skin without the use of needles, scalpels, or toxins. You can pair lipo with Forma skin tightening by visiting a body contouring surgeon.
4. A Cosmetic Surgeon Possesses Experience & Reviews
When you visit a cosmetic body contouring surgeon's office, you know you are drawing on years of experience. You can bank on countless patient testimonials. And you can schedule a consultation, allowing you to vet the surgeon, as much as the surgeon vets you to determine your candidacy for the procedure.
When you walk into a generic liposuction center, you never know who will be your lipo practitioner. You may find yourself under the care of someone experienced, or not. The person may work there today. However, he may not be there tomorrow. Can you put your trust in a liposuction center that doesn't give you a dedicated specialist to rely on?
A cosmetic surgeon is dedicated to seeing you through surgery, and beyond. Also, a surgeon will check you up all the way through to your recovery. Can we say the same for the chain lipo centers?
5. Corporate Centers Can Pass the Buck
A cosmetic surgeon is dedicated to giving you the best liposuction experience possible. All precautions are for mitigating the risks. The surgeon will assess and achieve the goals through your surgical plan. When the surgery is complete, your surgeon will follow-up with you to ensure you are healing. He will also ensure that your results align with your realistic expectations.
A run-of-the-mill liposuction center is designed for high turnover. They treat patients like a number and the more the merrier.
A cosmetic surgeon has your best interests at heart, always. Isn't that the type of reassurance you want when undergoing body contouring surgery?
6. Cosmetic Surgeons Rely on Results, Not Profits
Cosmetic surgeons include a page of testimonials and before-and-after photos on their websites for a good reason. These provide social proof that their services are worthwhile. They will allow you to read and view actual results, from patients just like you.
Run-of-the-mill centers need to keep churning people in and out the door to turn the most profit. Whether you experience good results or bad does not matter to their business model.
A cosmetic body contouring surgeon will make every effort to align your results with your realistic body shape goals. Then, they can feature you on their page of testimonials and stellar before-and-afters.
Get Liposuction from an Experienced Specialist
It is possible to get lipo at a national chain of cosmetic centers. The better move is to choose a liposuction specialist for your belly fat eradicating procedure.
Dr. Moein of Moein Surgical Arts in Los Angeles has the experience and dedication you want in a cosmetic surgeon. Get a surgical plan tailored to your body type and body contouring goals. Get follow-up care that puts your health and satisfaction first. And get the results you want.
Dr. Moein can pair your liposuction procedure with popular cosmetic techniques like Renuvion, abdominal etching, male lipo, and Renuvion skin tightening.
Ready to Erase That Belly Fat with the Latest Advances in Liposuction?
Call Moein Surgical Arts to schedule a virtual consultation with Dr. Moein at your earliest convenience.