Los Angeles Orbera Weight Loss Balloon System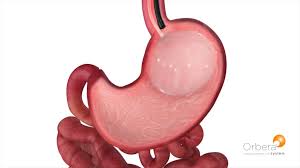 Many adults who are overweight or obese struggle to shed pounds through diet and exercise alone. A restricted diet can leave you feeling famished and sapped of energy, which can in turn sabotage exercise goals by making even the most low-impact workouts difficult.
Unwanted excess fat can negatively affect your self-image, and obesity may cause significant health problems if left untreated. The need to lose weight can lead to people trying ineffective fad diets or medical procedures with questionable results. In these cases, people often find that the weight they lost returns because they lack the necessary support to help them keep off the pounds.
For many patients, the answer may be the insertion of a nonsurgical weight loss aid known as a gastric balloon. One type of gastric balloon offered by Moein Surgical Arts is Orbera®.
PATIENT STORIES
Why Choose Us?
Obesity affects millions of Americans. Finding the right practice that can help you achieve your weight-loss goals can mean the difference between success and failure in your weight-loss journey. Here at Moein Surgical Arts, we are results-driven and pride ourselves on our patient's success and satisfaction.
Dr. Babak Moein is board-certified in comprehensive cosmetic aesthetic surgery and minimally invasive surgery, and general surgery and has years of experience helping men and women throughout the Los Angeles area and beyond achieve their weight loss goals.
Dr. Moein is the only surgeon in Southern California that is dual fellowship trained in minimally invasive surgery as well as cosmetic aesthetic and body contouring surgery. His combination of training and expertise has helped thousands of men and women improve their appearance.
Our main focus is to provide excellent service and optimal results for every one of our patients. Dr. Moein and his highly trained surgical team will provide you with individualized care to ensure you get the results you are looking for.
Contact our office today and schedule an informative consultation to discuss whether or not the Orbera Intragastric Balloon System is the right choice for you. Dr. Babak Moein and the staff at Moein Surgical Arts are available to answer any questions you have to help you make the best decision to achieve your weight-loss goals.
What Is Orbera?
The Orbera intragastric balloon system is a 12-month nonsurgical weight loss program that utilizes the insertion of a saline-filled balloon into the stomach to help support healthy eating and portion control. The balloon is inserted into the then through stomach then filled with saline. The balloon remains in the stomach for 6 months while your body adjusts to smaller portions and you relearn how to read when your body feels full. During this time, Dr. Moein and his staff will work closely with you to provide you with the tools to live healthier and support your weight loss goals. After the balloon is removed, you will continue to work closely with Dr. Moein to ensure continued support.
Good Candidates for Orbera
The Orbera intragastric balloon system is an FDA-approved non-surgical treatment for adults who have a high body mass index (BMI) of 30 to 40. A balloon is placed in your stomach to take up space and assist in healthy weight loss. If you have been unable to lose weight with diet and exercise alone, then this procedure may be a good option for you. A good candidate for Orbera is committed to making healthy choices and following the 12-month program to maximize short- and long-term results.
Orbera Procedure Overview
Before your procedure, Dr. Moein will go over your health history and discuss your weight loss goals. From there, he will design a treatment plan customized to your needs. This may include nutrition planning and healthy habits coaching.
Once you have decided to have the Orbera intragastric balloon system placed in your stomach, you will receive a mild sedative and a diagnostic endoscopy will be performed to avoid complications and identify any potential risks. Next, the deflated balloon will be inserted through the mouth ad into the stomach, where it will be filled with 400 to 700 cubic centimeters (cc's) of saline solution. The exact amount chosen will be the one best suited for your specific body type.
The entire procedure takes only 20 to 30 minutes, and recovery after the balloon is inserted usually only takes about 2 hours. Patients can return home the very same day to begin their new path toward a slimmer, healthier body. For a few days after the procedure, you may experience some discomfort that can be alleviated with medicine intended to treat the symptoms and help you grow accustomed to the balloon.
After insertion, the Orbera intragastric balloon system will remain in the stomach for 6 months. In conjunction with the procedure, Dr. Moein will supervise your diet and exercise as the inflated balloon reduces your stomach capacity and assists you in losing excess weight.
You should see the most dramatic weight loss during the time the inflated balloon occupies space inside your stomach. 6 months after the procedure, the balloon is removed in a method similar to the insertion.
After Orbera Removal
Once the Orbera intragastric balloon has been taken out of your stomach, you will continue the diet and exercise regimen under the supervision of the qualified staff at Moein Surgical Arts for another 6 months. After the completion of the program, you should have the tools needed to continue your healthy lifestyle and enjoy your newfound weight loss for a lifetime to come.
AVERAGE COST OF Orbera
The cost of the Orbera gastric balloon system can range anywhere between $3,000 and $7,000 depending on your health history and personal goals. Talk to Dr. Moein about your financing options during your consultation to help make your procedure as affordable as possible. Dr. Moein takes special care to ensure patients know the entire cost of the weight loss program up front, and that patients do not incur any unexpected expenses.
CONTACT OUR OFFICE
Orbera FAQs
How much weight can I expect to lose with Orbera?
Although results vary between individuals, one clinical study showed that patients lost an average of 21.8 pounds during their Orbera treatment. It's important to remember that the balloon is only one part of the Orbera program. Following the diet, exercise, and behavior modification aspects of the program will maximize your results.
Is Orbera safe?
For over 20 years, gastric balloons have been a helpful tool in weight management. In that time, gastric balloons have changed and evolved to be a durable product that has been shown to be a safe and effective nonsurgical weight loss tool. Orbera meets the standards of the American Society for Gastrointestinal Endoscopy's (ASGE) Preservation and Incorporation of Valuable Endoscopic Innovations (PIVI) for the treatment of obesity.
What happens if the balloon leaks?
The Orbera balloon is made with a durable silicone casing and leaks are extremely rare. However, in the event that this should happen, the saline within the balloon will be harmlessly absorbed by your body. You may notice that you do not feel as full as you usually do with the balloon in place. Call Dr. Moein right away if you are experiencing this and an x-ray will be taken to determine if the balloon has in fact deflated. If it has, Dr. Moein will remove the balloon.
Is it possible to gain weight after the balloon is removed?
As with most weight loss programs, to maintain your weight loss results, you should continue to implement the healthy habits you adopted during the Orbera program.
To find out more about DR BABAK Moein. We advise you to request a consultation online. If you prefer, you are more than welcome to call our office
to schedule your appointment.