DIOLAZE XL - LASER HAIR REMOVAL
LOS ANGELES CA LASER HAIR REMOVAL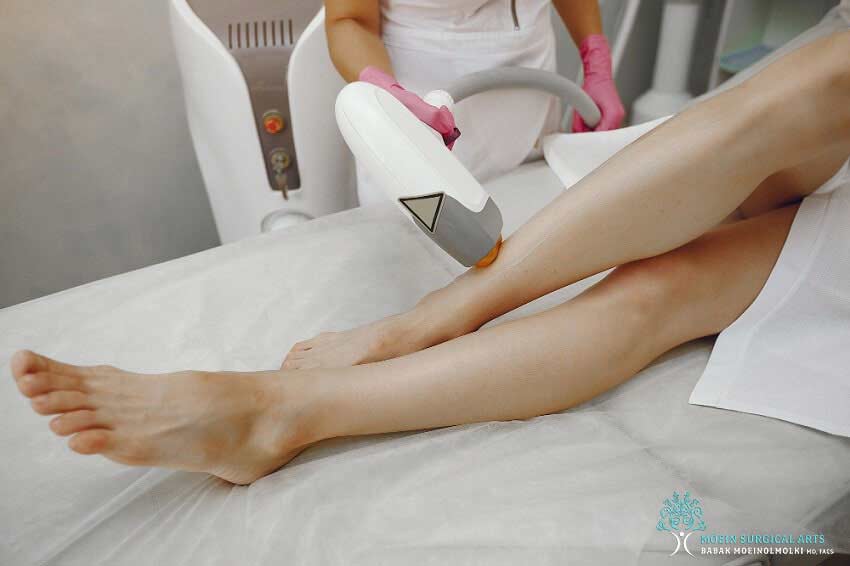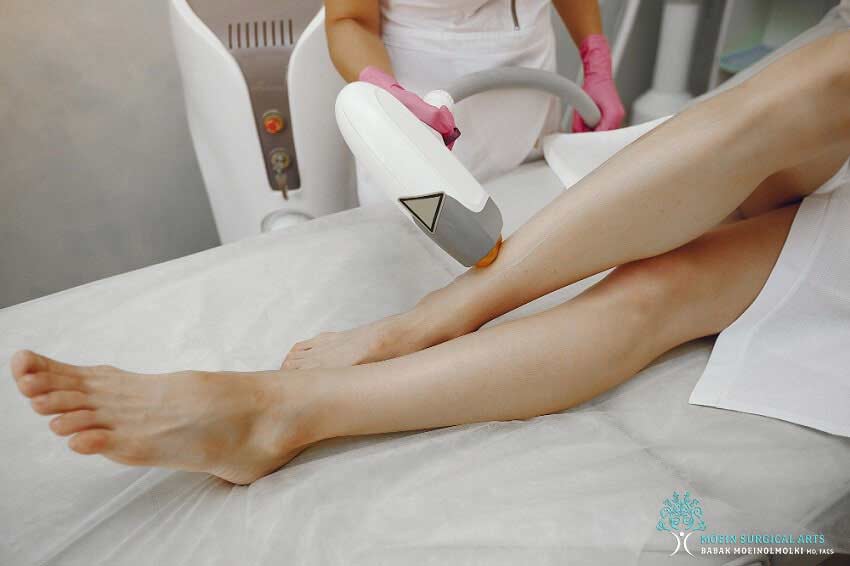 Diolaze XL is a revolutionary hair removal procedure that targets and destroys hair growth quickly and effectively. It is the FIRST treatment to combine high peak power, optimal pulsing, and large spot size to give you the best laser hair removal possible. You will immediately notice a significant reduction in hair growth after a few sessions and eventually get smooth and hair-free skin.
Are you having trouble with unwanted body hair? Diolaze XL is the go-to procedure for quick and painless laser hair removal. Because it has both a large spot size and high peak power, its powerful diode laser beam is effective on all types of hair. The laser energy from the Diolaze flashgun penetrates deep through your skin to safely heat up the root of the hair, which halts future hair production.
While delivering its powerful lasers, Diolaze still remains gentle on your skin. Using the best "gold-standard wavelengths", the laser selectively targets specific hair follicles while gently warming your skin. The handheld flashgun also features an advanced cooling system that makes the treatment more comfortable than other devices. Achieve the smooth and soft skin that you've been dreaming of with the absolute best laser hair removal system.
Quick – Reduction in treatment time compared to similar procedures because of its high-powered laser and large spot size
Comfortable – Virtually painless due to the advanced 3-piece cooling system
Powerful – Tough enough to treat your most stubborn hair
---
Laser Hair Removal Facts & Information by a Board-Certified Specialist in Los Angeles, California
---
Diolaze is the leader in advanced laser hair removal. It is safe to use on most areas of the body that have unwanted hair. Most commonly treated areas include facial areas, bikinis, legs, arms, chest, back, shoulders, stomach, neck, chin, and sideburns. With each treatment, hair is visibly reduced, and the best results are observed after four to six sessions. The number of sessions will differ depending on your hair color, hair type, body area, and skin tone.
We understand that not all bodies are the same, and not all aesthetic goals are the same. Call us today to learn more about procedure options that are right for you. Moein Surgical Arts is the trusted provider of cosmetic laser procedures in the Los Angeles area. Call us today to schedule your consultation.
To learn more about Diolaze XL and other laser hair removal options, we advise you to request a consultation online. Dr. Babak Moeinmolki is the trusted, board certified surgeon, experienced in cosmetic laser procedures. You are more than welcome to call our Los Angeles office to schedule your appointment today.