BUTT AUGMENTATION WITH IMPLANTS
LA BUTT AUGMENTATION & BUTT IMPLANTS
When a individual does not have enough curve in the buttocks, butt augmentation with implants or fat is a great option. For many of us, in spite of how hard we work to achieve our ideal bodies, there are areas that may be out of our control. One of the procedures that is growing in popularity is butt augmentation. With Dr. Moein's butt augmentation with implants, you can increase the size and shapeliness of your buttocks, which can enhance your overall figure. Call Moein Surgical Arts today to schedule your consultation today.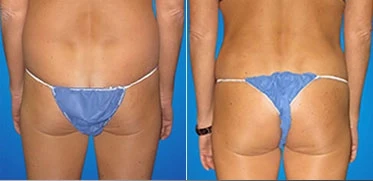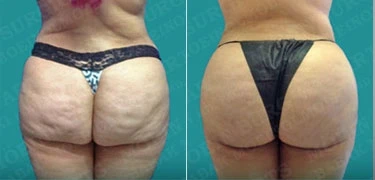 MORE VASER LIPOSUCTION EXAMPLES:
A butt augmentation is a cosmetic plastic procedure that increases the fullness, roundness, and aesthetics of the buttocks. There are a number of options for how a butt augmentation is performed. One of the popular methods is called a Brazilian Butt Lift. During this method, fat is taken from one area of the body and injected into the buttocks. However, for those who do not have sufficient excess fat tissue to spare, butt augmentation with implants is an excellent option.
Butt augmentation with implants is an effective method for achieving natural-looking buttocks enhancement. The size and type of implant to be used is selected beforehand during a consultation.
One of the best ways to ensure that you have an optimal experience is coming to the consultation prepared and with as much information as possible. Patients should have realistic expectations and be ready to talk about their medical history and any current medications. It is helpful to bring in photographs that match your goals. During the consultation, photographs will be taken, your surgical options will be discussed, and a surgical plan will be recommended.
How are Butt Lifts, Brazilian Butt Lifts and Sculptra Butt Lifts Different & What Can You Expect After Surgery?
Every procedure is designed specifically for the patient's needs and is tailored for the patient's body. There is no one-size-fits-all butt augmentation with implants. However, there are some general steps to be aware of.
The first step is to administer medication to ensure that the patient is comfortable during the procedure. Intravenous sedation or general anesthesia are available. Then, to allow the implant to be inserted, an incision is made. The incision may be made at the top of the buttock, on the underside where the cheeks meet the thighs, or between the crease of the buttocks. These areas are good for hiding surgical marks after they have healed.
OPTIONS FOR PLACEMENT OF THE IMPLANT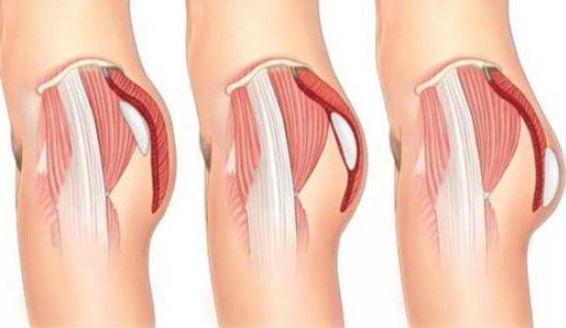 The implants, which are silicone, are specially designed for the buttocks. They are inserted into or placed on top of the gluteal muscle. The technique used to insert the implant depends on the size of the implant, the patient's body type, and the size increase desired.
Finally, the incisions are closed with layered sutures, skin adhesives, or surgical tape. After the procedure, the results are immediately visible but become more finalized as the body heals and surgical swelling goes away.
For the recovery period, you will be instructed on which kinds of activities to avoid and for how long. For two to three weeks, you will need a support garment to ensure proper healing.
To learn more about the results you can achieve with butt augmentation with implants, speak with Dr. Babak Moein, an experienced professional.

To find out more about DR BABAK MOEIN. We advise you to request a consultation online. If you prefer, you are more than welcome to call our office
to schedule your appointment.