Cosmetic Surgeon
DR Babak Moein, MD FACS
Fellowship Trained Surgeon: Comprehensive Cosmetic Aesthetic
Surgery and Minimally Invasive Surgery Board Certified, American Board
of Surgery (2005)
MEET PLASTIC AND COSMETIC SURGEON DR. BABAK MOEIN, MD FACS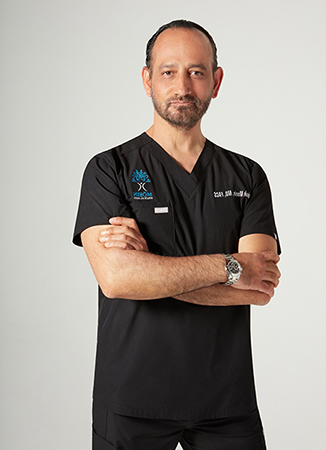 FELLOWSHIP TRAINED
SURGEON
Comprehensive Cosmetic Aesthetic Surgery and Minimally Invasive Surgery
Board Certified, American Board of General Surgery (2005) / Re-Certified (2015)
Diplomate of the American Board of Cosmetic Surgery
Babak Moeinolmolki, MD, FACS (or as patients fondly refer to him, Dr. Moein) is one of the few surgeons worldwide who are dually fellowship trained in cosmetic aesthetic and minimally invasive body contouring surgery. He is certainly the only surgeon in Southern California who can claim that distinction. This combination of training gives patients like you a significant advantage during your assessment and surgical planning and allows Dr. Moein to meet your cosmetic needs uniquely.
Dr. Moein can achieve your cosmetic goals by using minimally invasive techniques. His techniques also give you better decision-making abilities concerning short-term cosmetic goals and the long-term preservation of your aesthetic changes.
Dr. Moein was born and raised in Los Angeles, California. He graduated from Calabasas High School in 1988 and received both Bachelor's and Master's Degrees in Microbiology and Molecular Genetics from the University of California Los Angeles. Dr. Moein graduated from the College Honors program with distinction. During his time at college, Dr. Moein simultaneously received a service excellence award for his volunteer work at UCLA Medical Center.
His keen interest in minimally invasive surgery prompted him to complete a laparoscopic and bariatric surgery fellowship at the Albert Einstein School of Medicine, Montefiore Hospital in NYC. Following this, he practiced at Greater Baltimore Medical Center for eight years, performing over 2000 minimally invasive procedures and surgeries as an attending surgeon. During this period, Dr. Moein thoroughly understood the cosmetic needs of his post-weight loss surgery patients and developed a plan to create one of the country's most comprehensive cosmetic and minimally invasive weight loss surgical programs.
His passion for aesthetic balance and his keen understanding of artistic beauty prompted Dr. Moein to pursue a second fellowship in cosmetic surgery. During his fellowship, Dr. Moein performed over 1400 advanced cosmetic plastic surgeries. He had the distinct opportunity to train under the world-renowned surgeon Angelo Cuzalina, MD, the former president of the American Academy of Cosmetic Surgery. This surgical cosmetic training and his background as an experienced minimally invasive surgeon have made Dr. Moein one of Southern California's most uniquely qualified cosmetic surgeons.
Dr. Moein is an artist at heart, passionate about the science behind human beauty and rejuvenation. He is an avid photographer with an amazing eye for human beauty and proportions. His ability to listen to his patient's needs and balance surgical safety and cosmetic goals is at the core of his philosophy. Dr. Moein's qualifications, background, and expertise allow him to offer his patients unique skills to ensure their patients' unsurpassed aesthetic results through his compassionate hands and extensive training.
Transparency Disclosure of of Funds Received From Health Industry Vendors
The Difference Between Plastic Surgery and Cosmetic Surgery
Many people use the terms "Plastic Surgery" and "Cosmetic Surgery" interchangeably. This is incorrect as both disciplines are distinct.
Plastic surgery is aimed at reconstructing defects of the face and body. Examples include surgeries to correct cleft palates and cleft lips. A plastic surgeon may also perform a breast reconstruction following a mastectomy.
Cosmetic surgery is the term given to surgeries aimed at enhancing one's appearance through surgical and medical techniques. Cosmetic surgery can be performed on the head, neck, and body; virtually all over. Examples of cosmetic procedures include the tummy tuck, facelift, breast augmentation, buttock enhancement, and gynecomastia treatment for men with male breast growth.
Another way to think of the two disciplines is that cosmetic surgery is focused on appearance, while plastic surgery is meant to correct deformities due to birth disorders, disease, trauma, and burns.
You will find our office conveniently located in the heart of Los Angeles at the corner of Century
Park and Olympic Boulevard.
We understand that choosing one or more cosmetic or plastic surgery procedures can cause
anxiety, especially if you are a first-time patient. Let us set your mind at ease. We offer the
services of an experienced doctor and state-of-the-art facilities, along with breathtaking views
of the city. You can rest assured that you are in the best of hands.
Whether you opt for rhinoplasty, a Brazilian butt lift, liposuction, ab etching, VASER liposuction or
a complete mommy makeover, we strive to give you customer-centric service that is second to none.
Schedule a consultation today and receive a customized plan based on your personal goals.
Babak Moein, MD, FACS, is one of the few surgeons worldwide who are dually fellowship trained
in minimally invasive surgery and cosmetic aesthetic/body contouring surgery. This
combination of specialties gives you a significant advantage during your initial assessment and
surgical planning, as Dr. Moein is uniquely qualified among his colleagues to meet
your cosmetic needs.
The ability to meet your cosmetic goals with minimally invasive cosmetic procedures allows for
better decision-making both with short-term cosmetic goals and the long-term preservation of
your aesthetic changes.
Call or visit Moein Surgical Arts today and tell us about your cosmetic and plastic surgery goals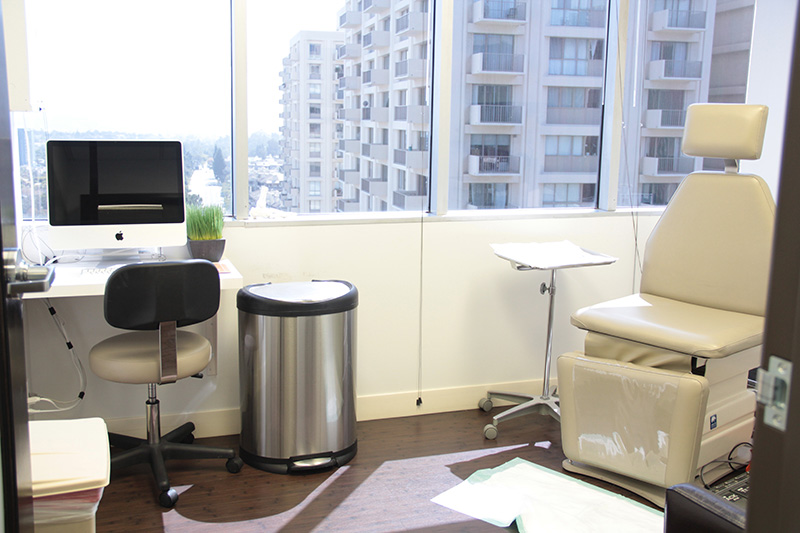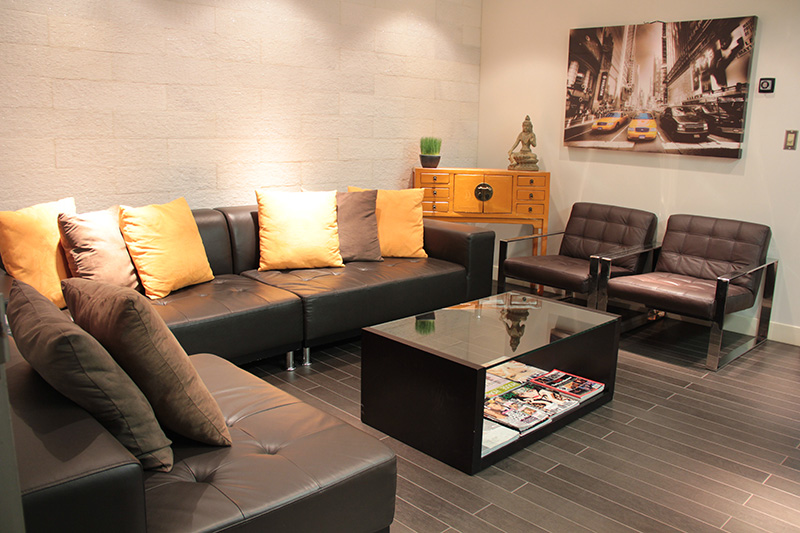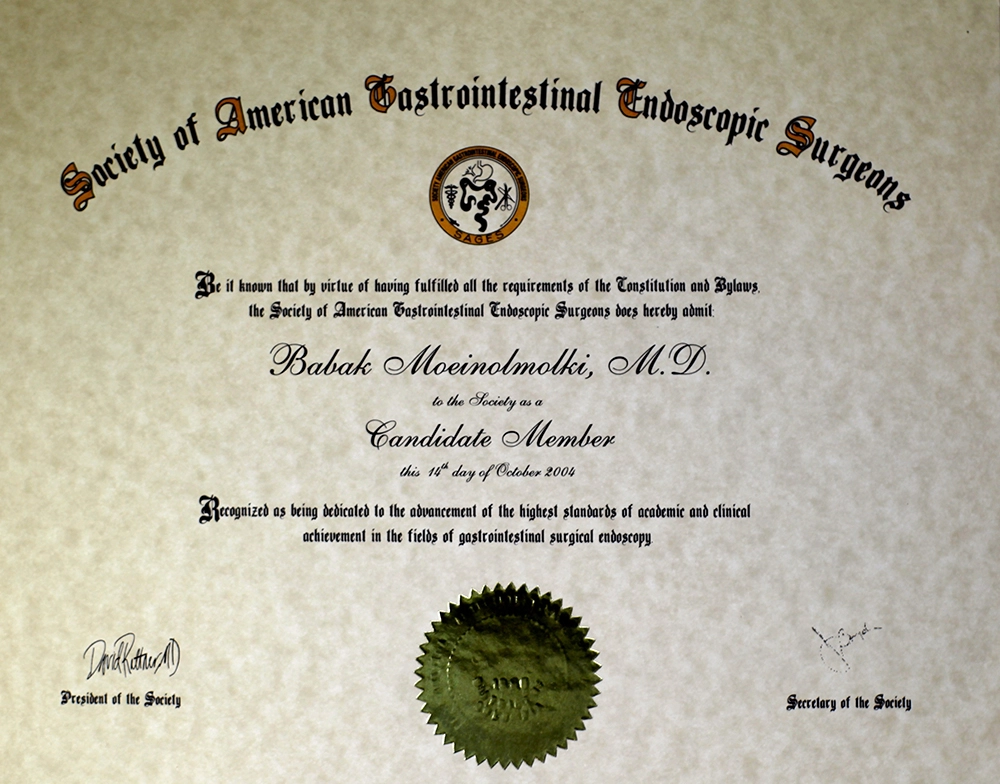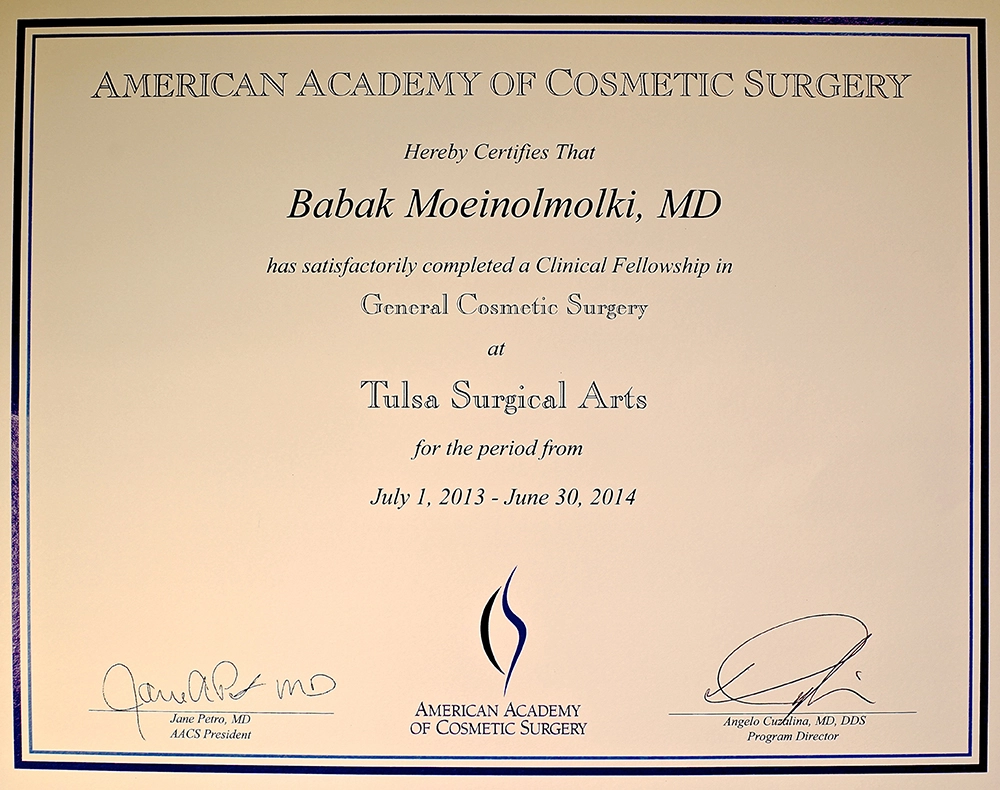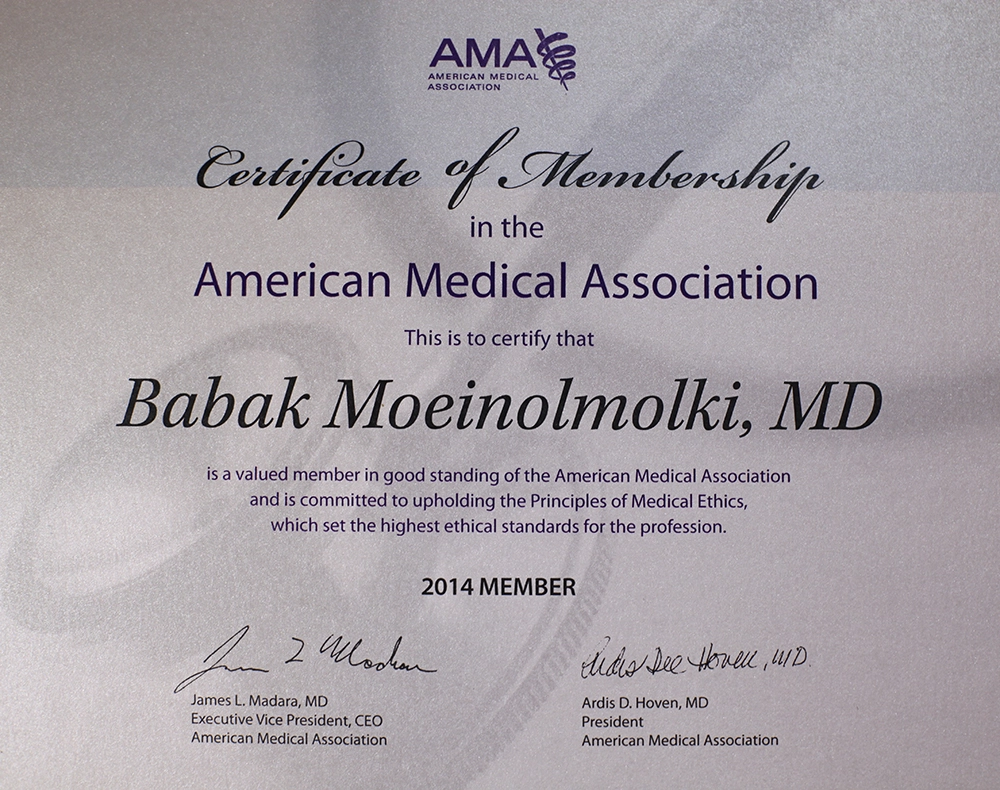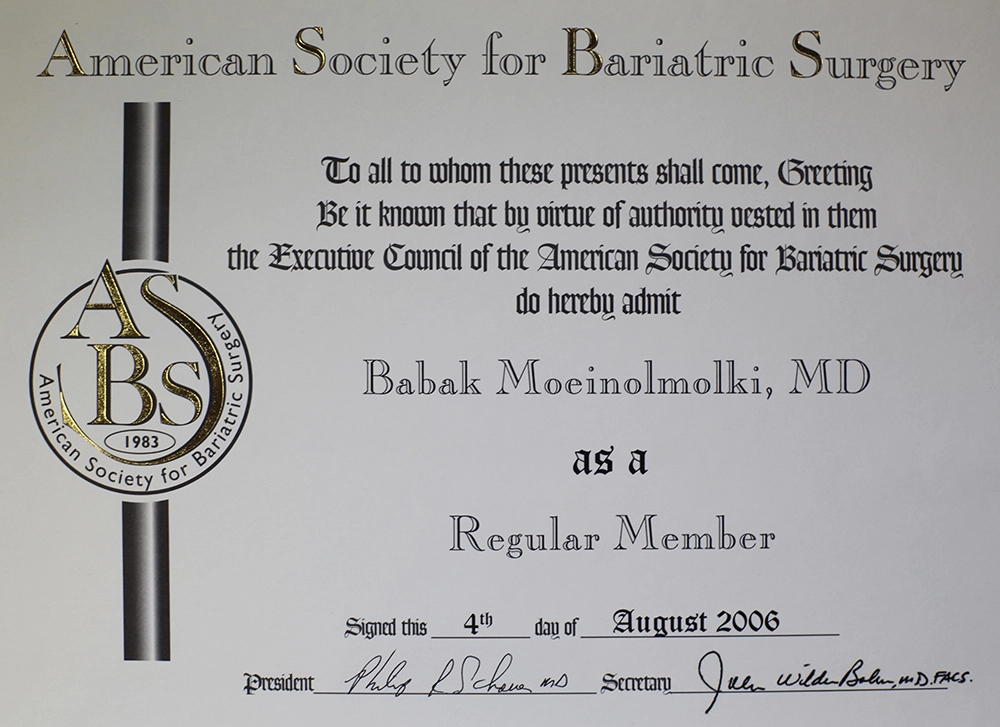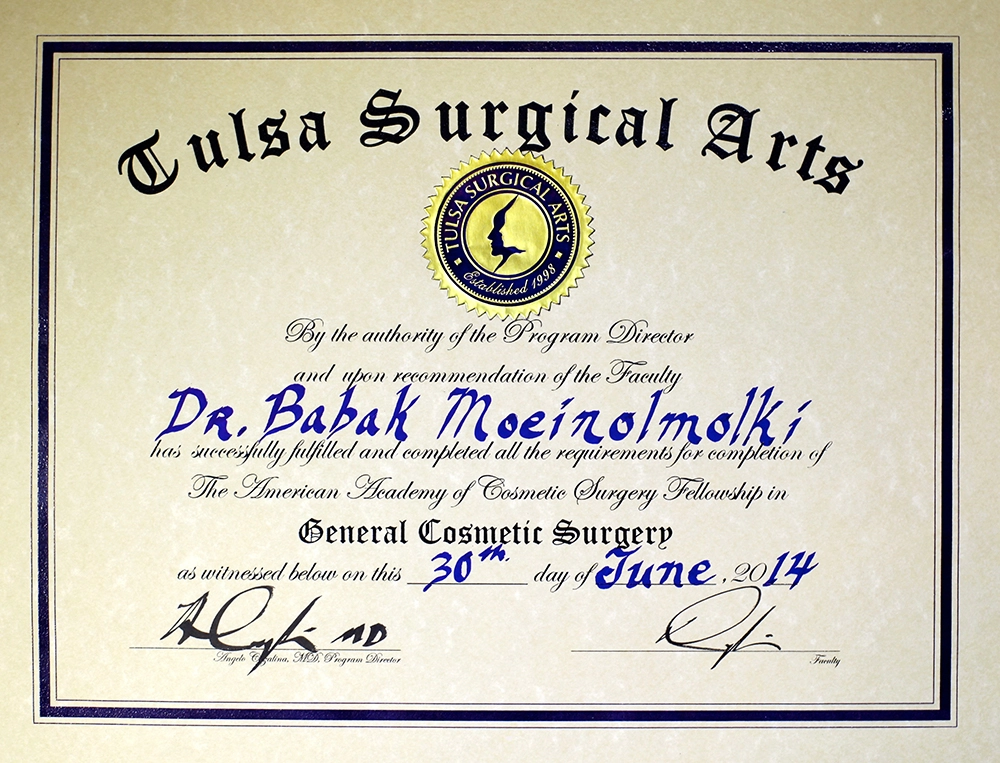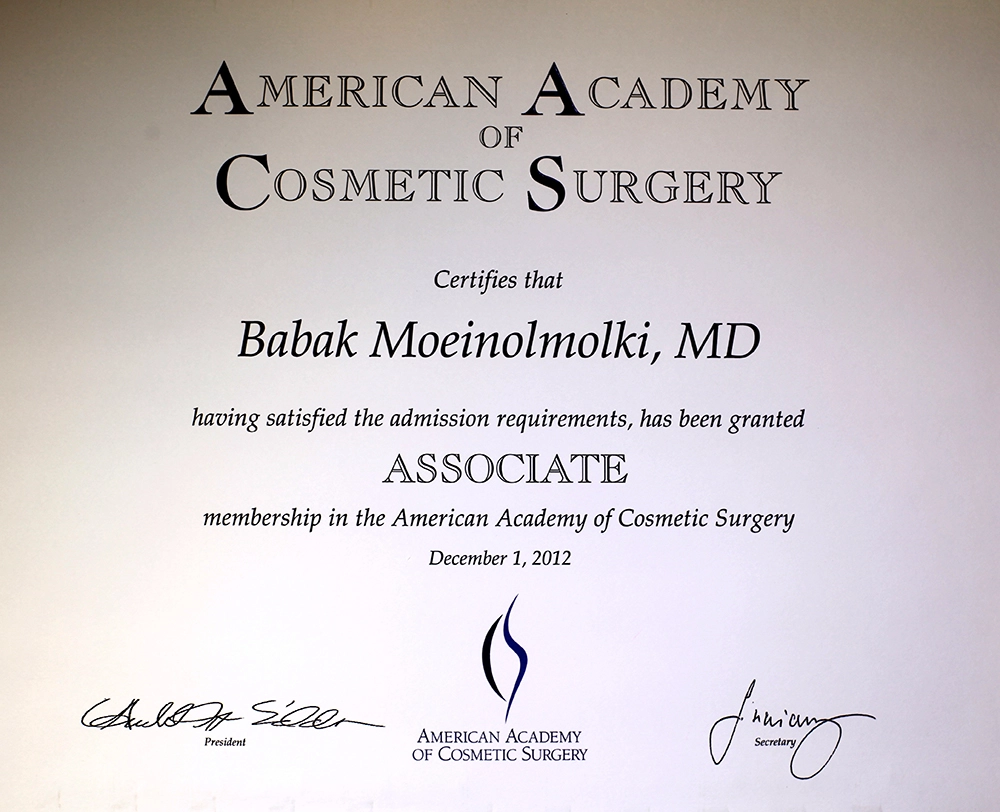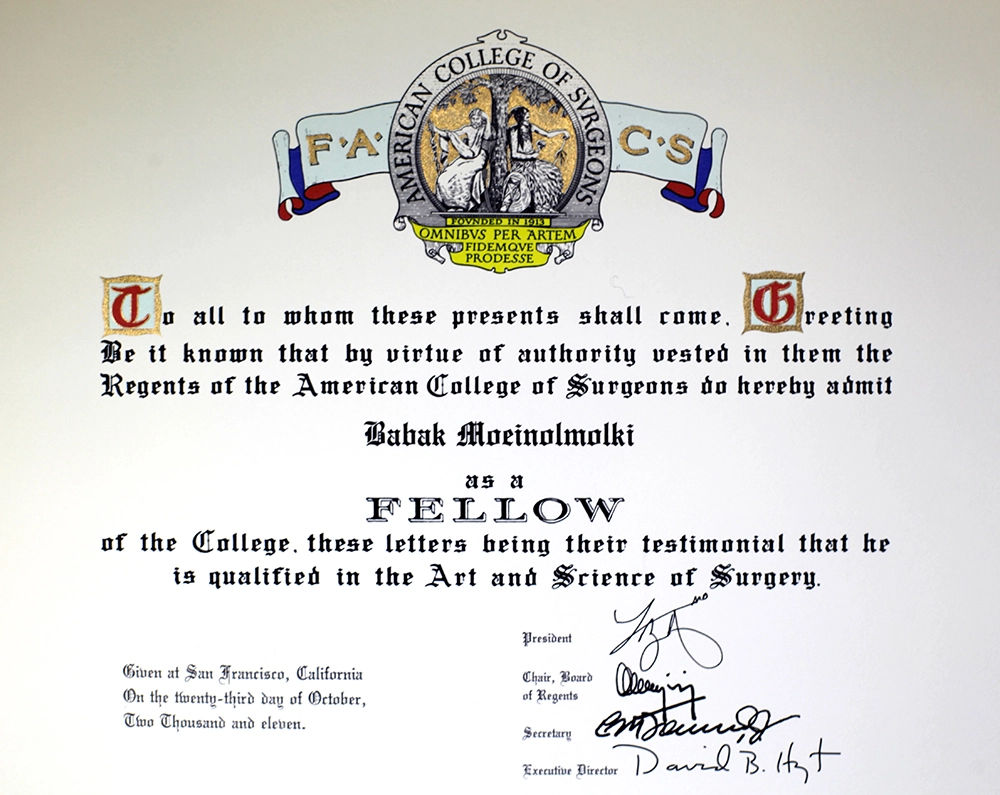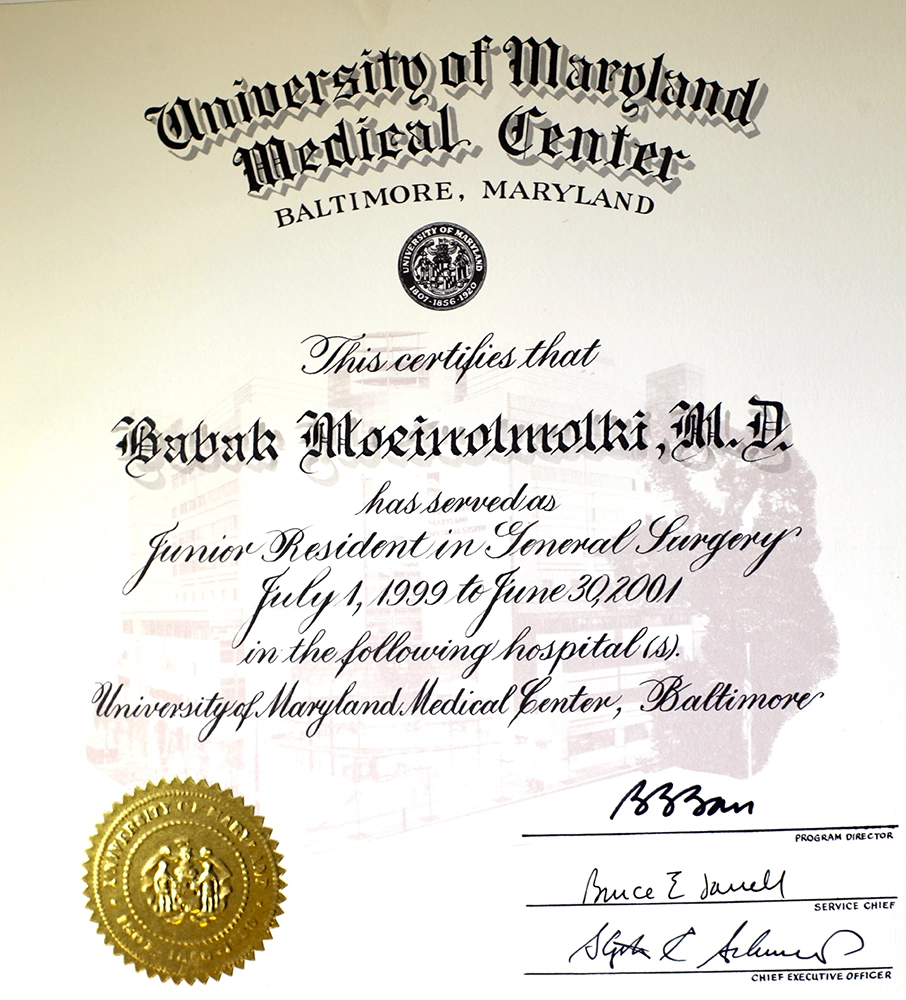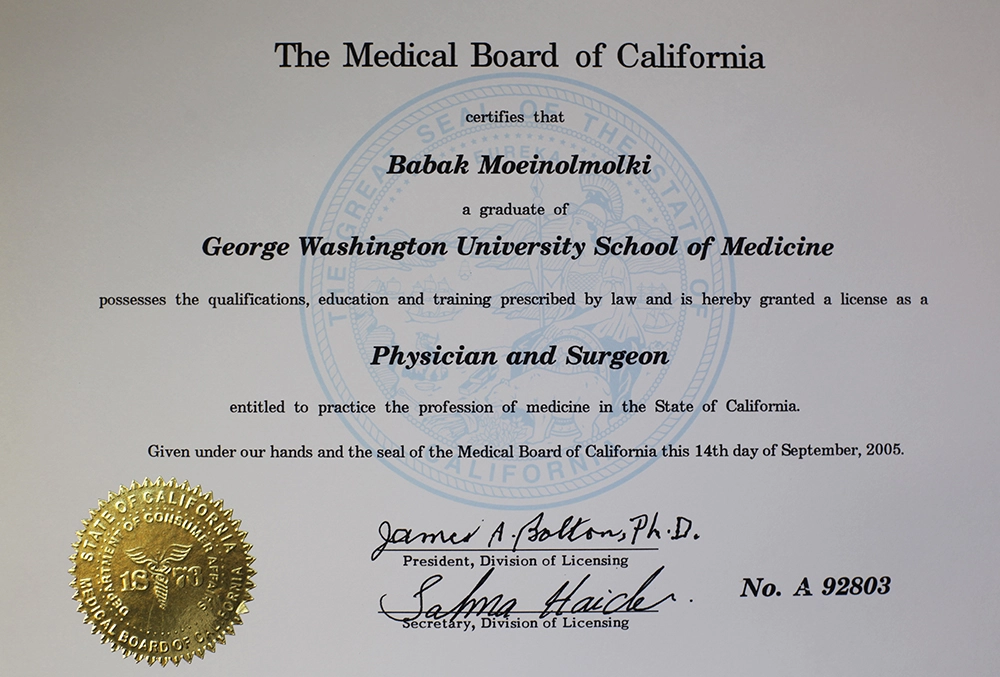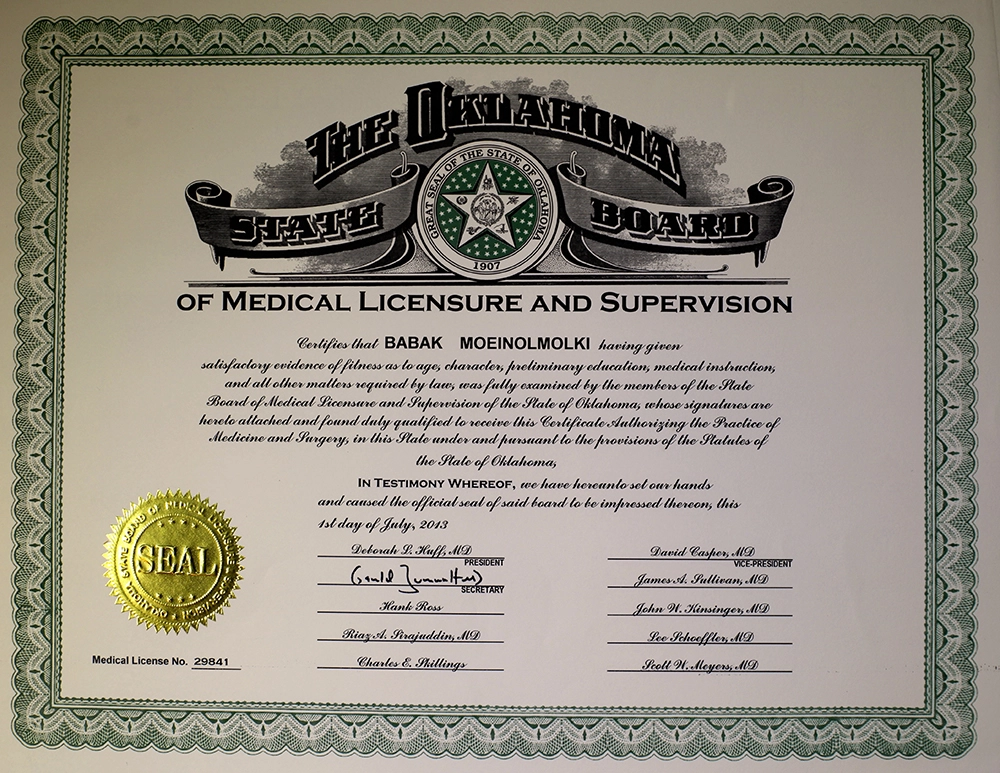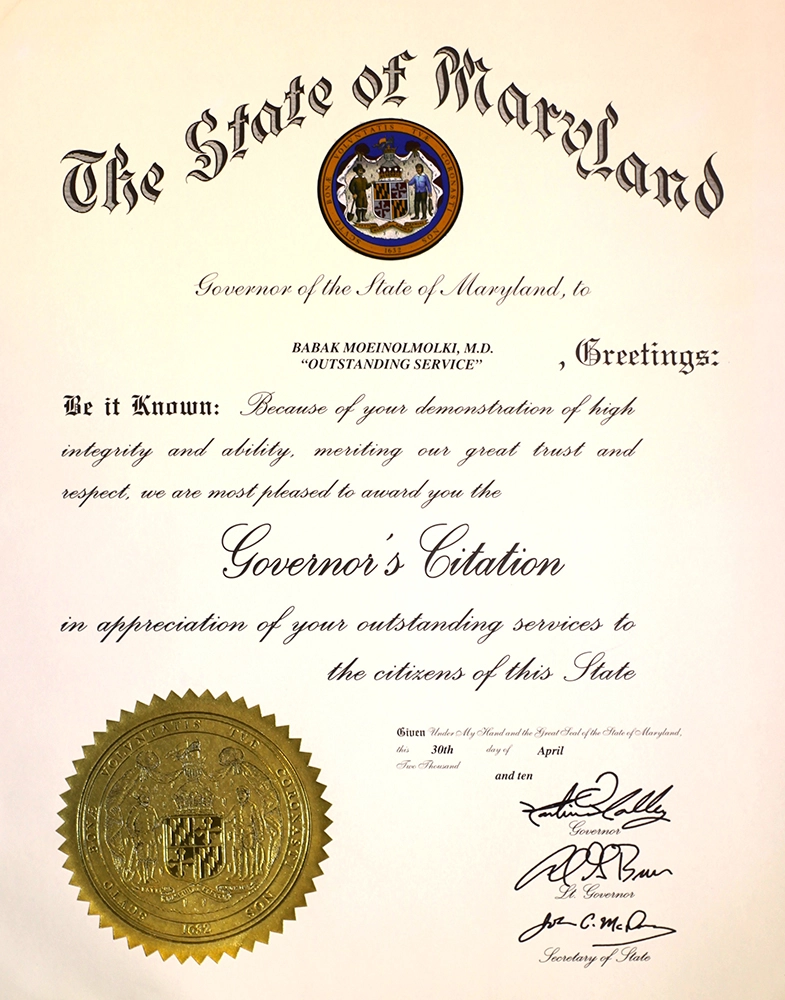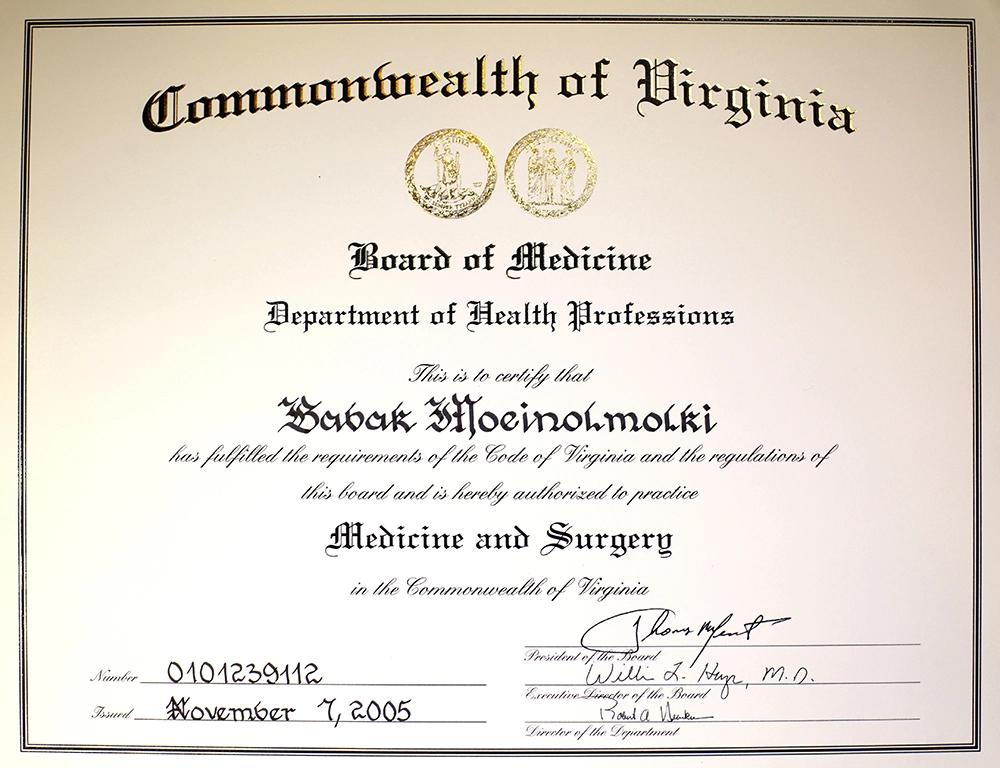 EDUCATION TRAINING CERTIFICATION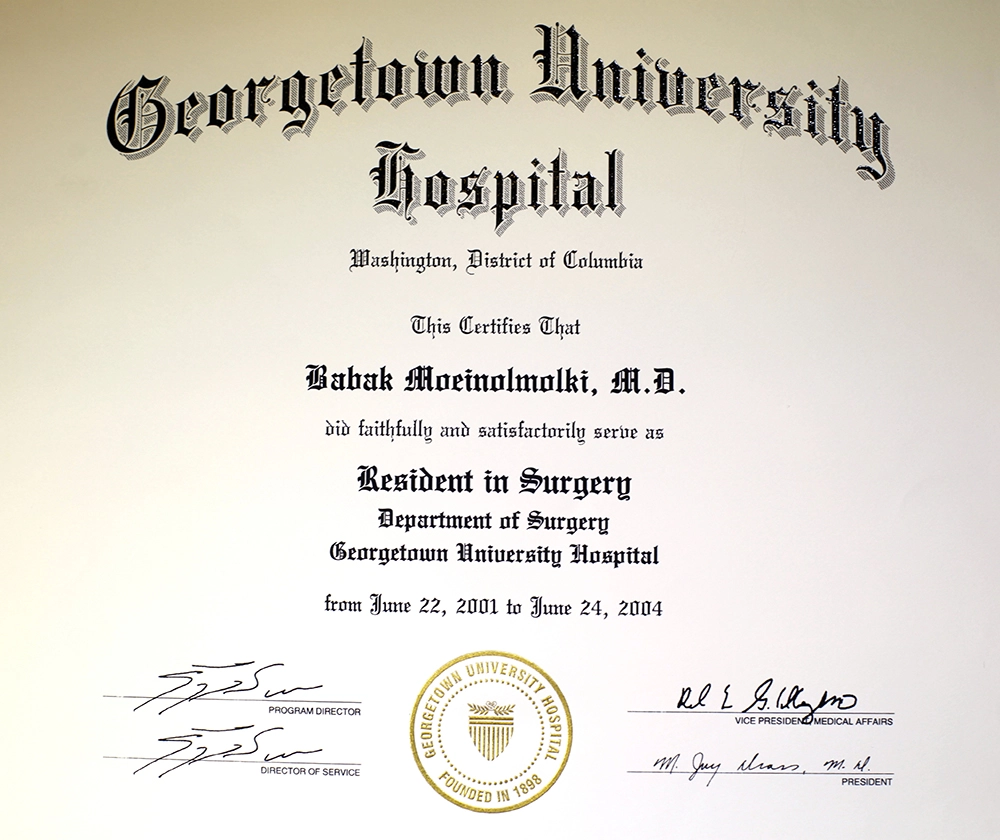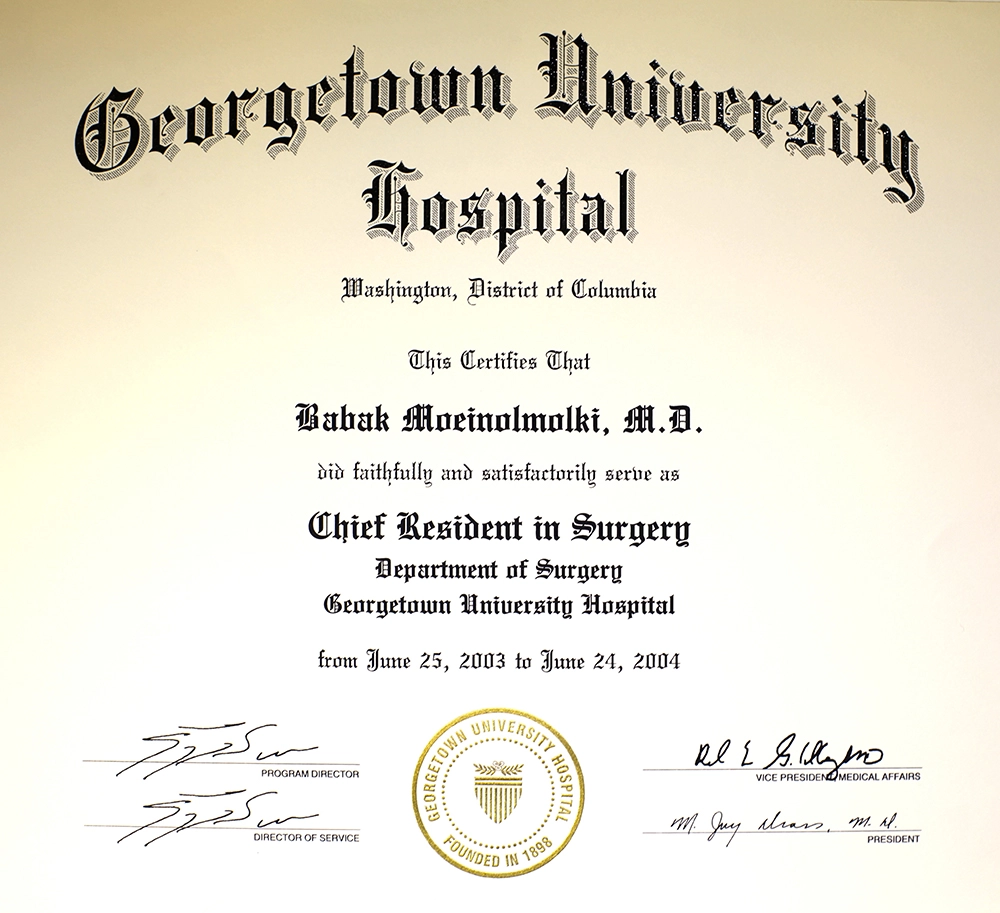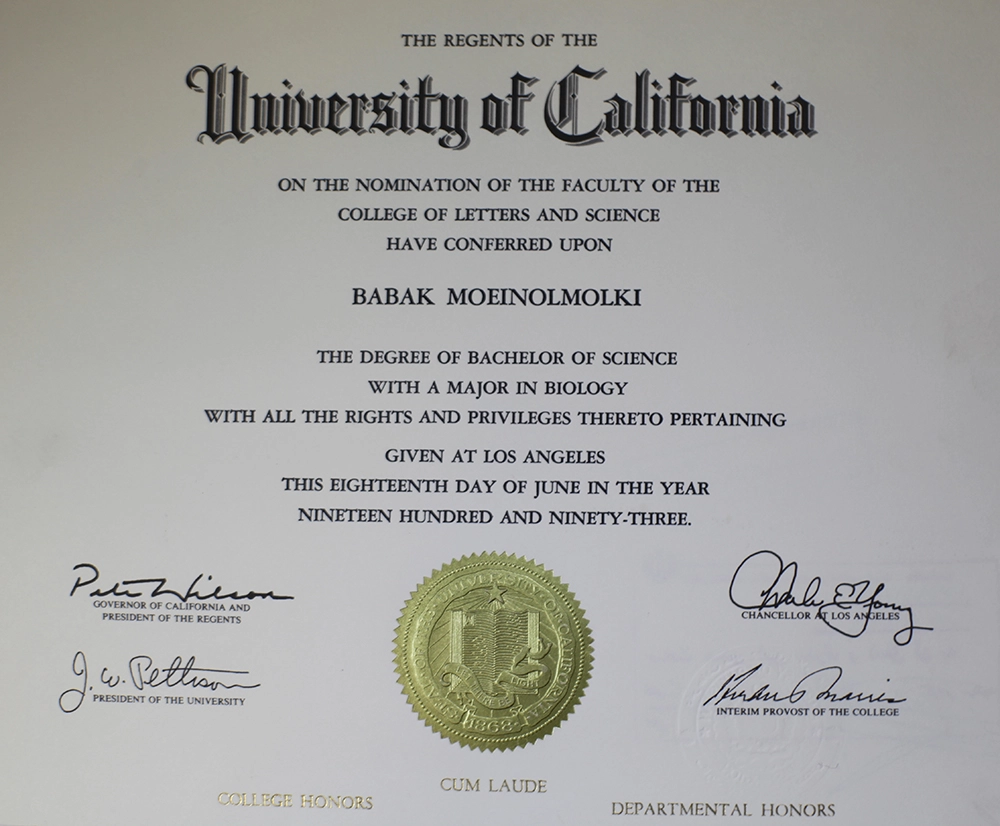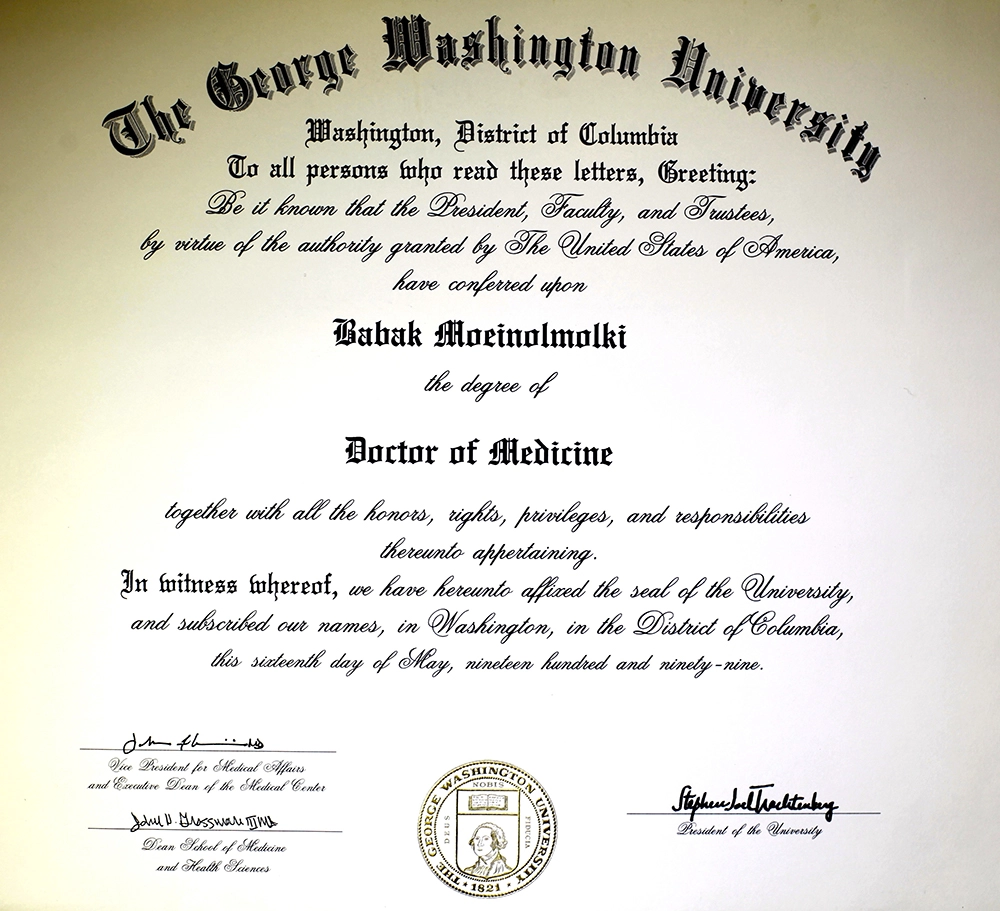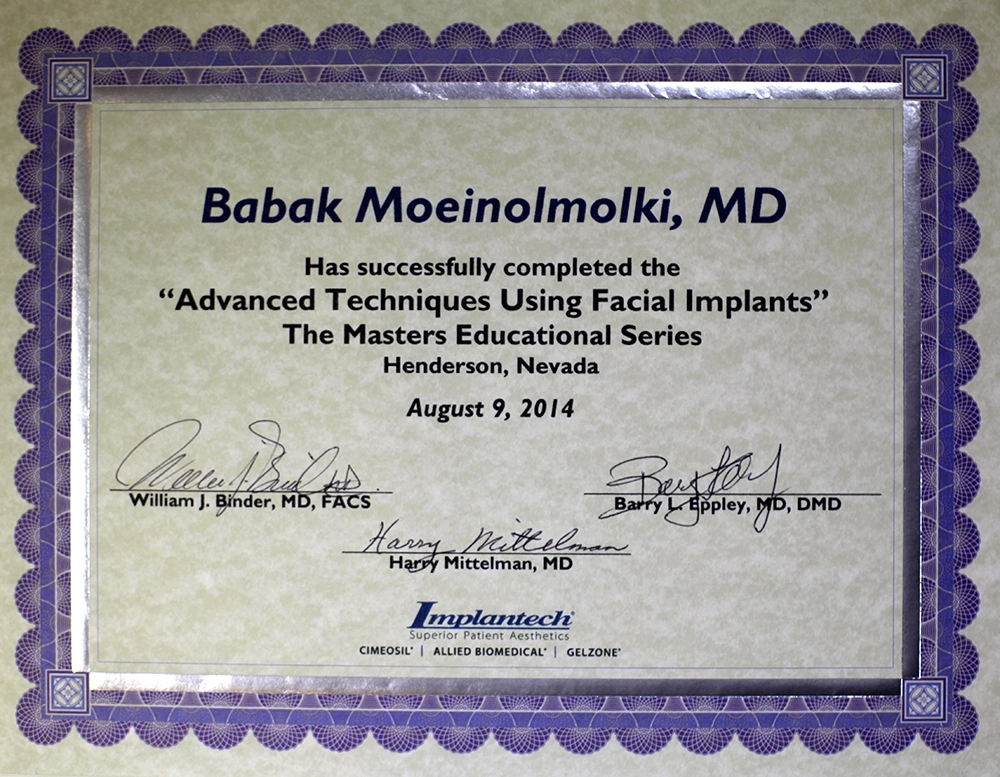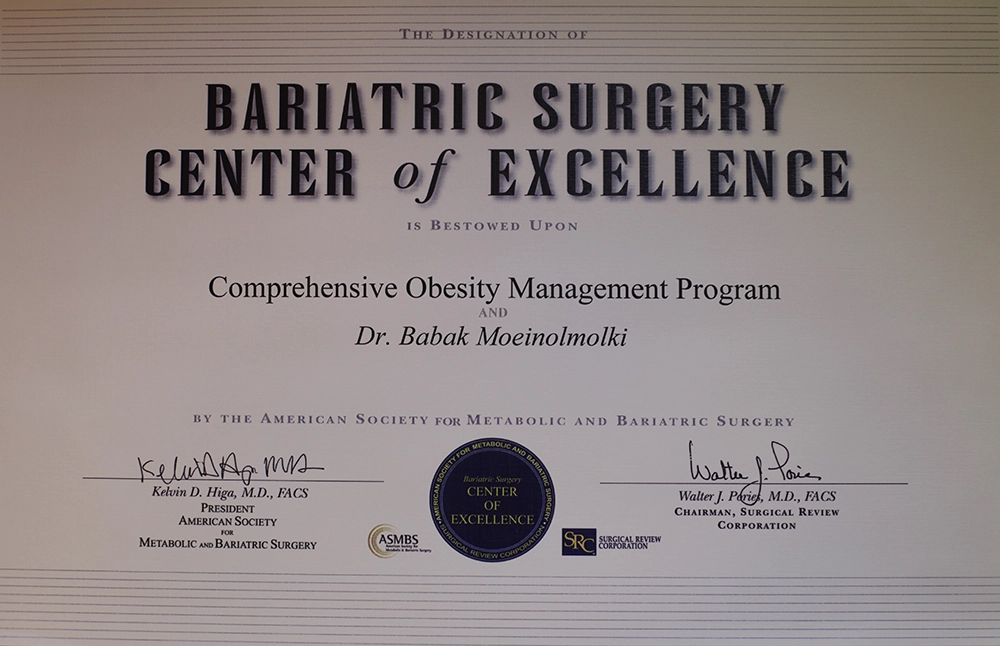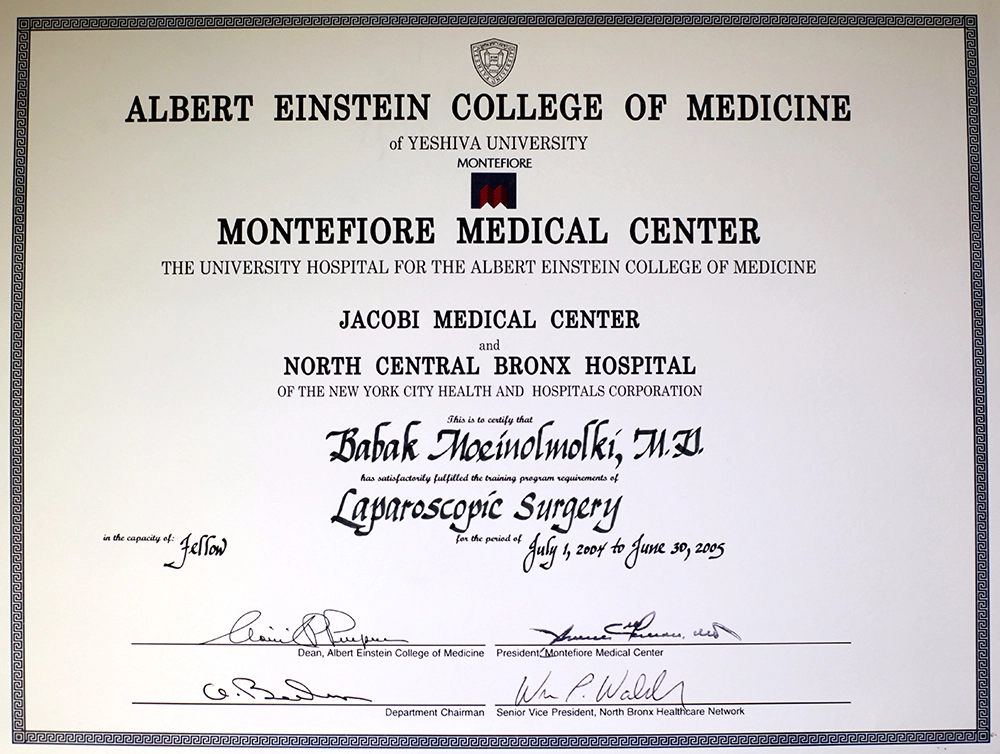 SPECIAL RECOGNIYION AND AWARDS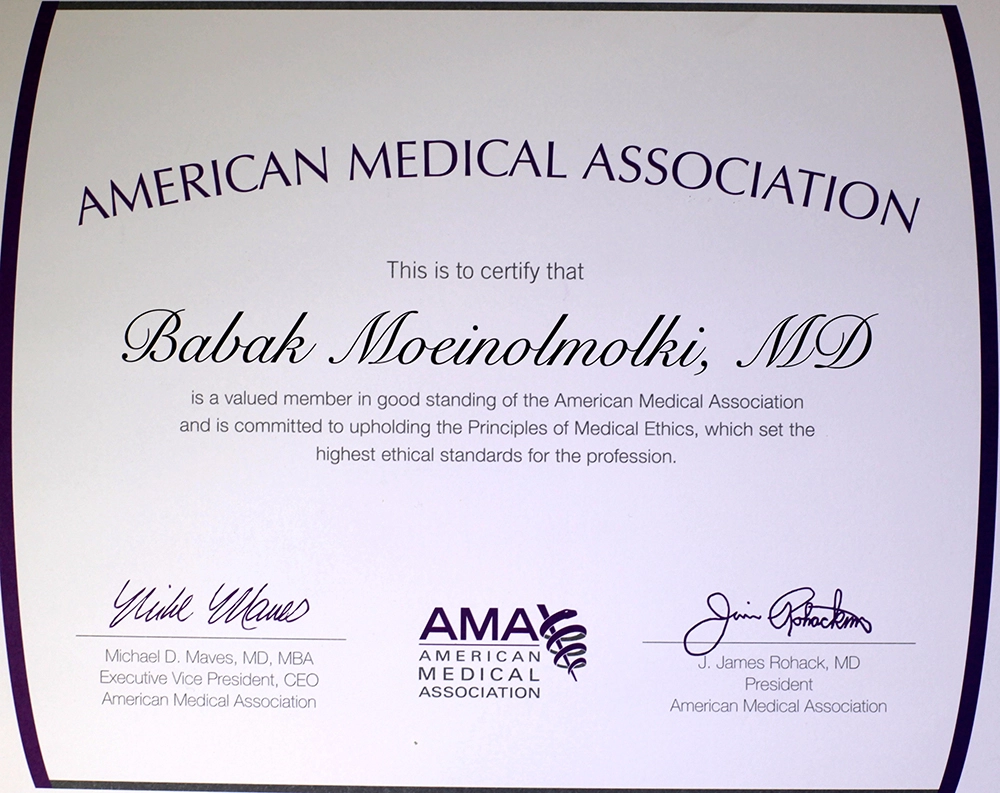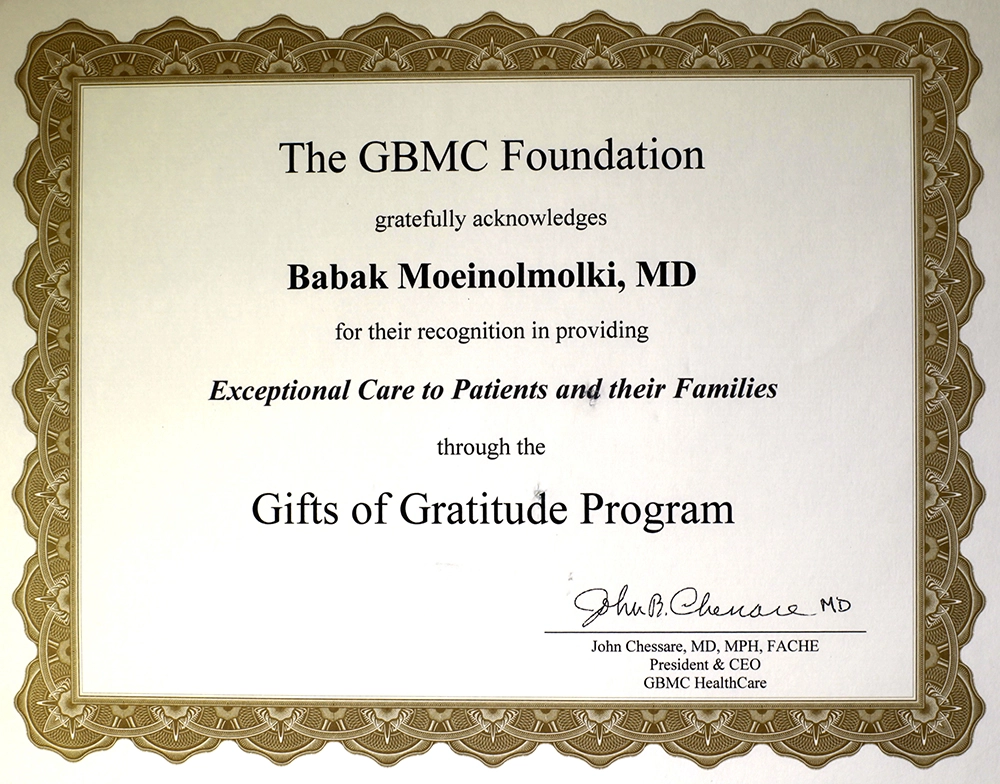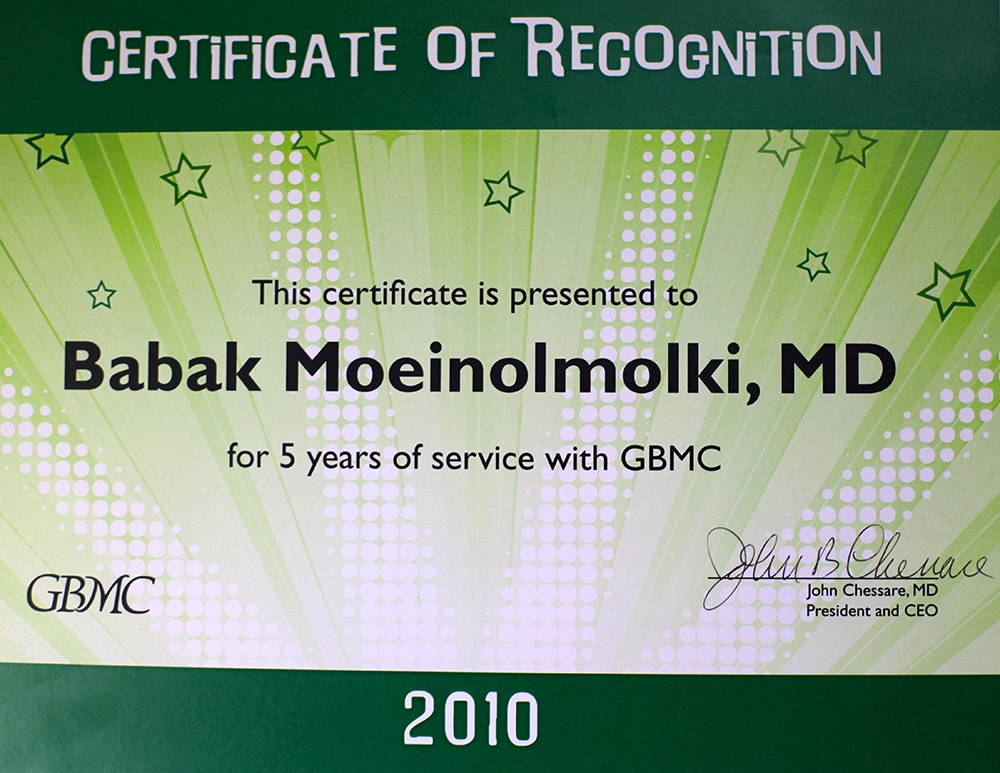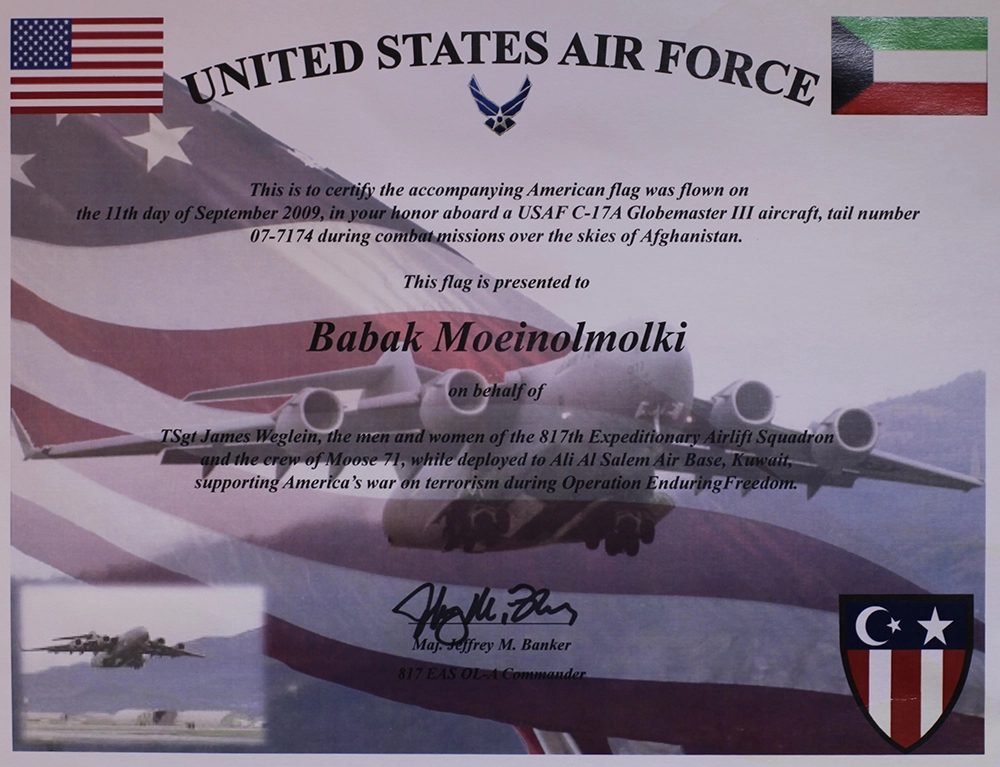 Patients' Choice Award
(2008, 2009, 2010, 2011, 2012, 2013, 2014, 2016)

Compassionate Doctor Recognition

Patients' Choice 5th Anniversary Award