If we were to gauge the attractiveness of a face, most people would mention cheekbones, eyes, and a defined jawline.
The latter is a matter of great concern to quite a few people; men and women alike.
Not all of us can be born with a chiseled jaw like a supermodel or movie star.
And no amount of gum chewing or chin exercises can overcome genetics and age.
Some people have a compounded issue marked by sagging jowls or otherwise hanging or loose skin.
Whether you were born with a jaw you consider unattractive, or age and weight gain have caused your jaw to go into hiding, there could be an answer for you.
Cosmetic surgery might be able to carve out the jaw you want. There are also non-surgical options if you're not ready to commit to a permanent procedure.
How Can Cosmetic Surgery Give You a Chiseled Jaw?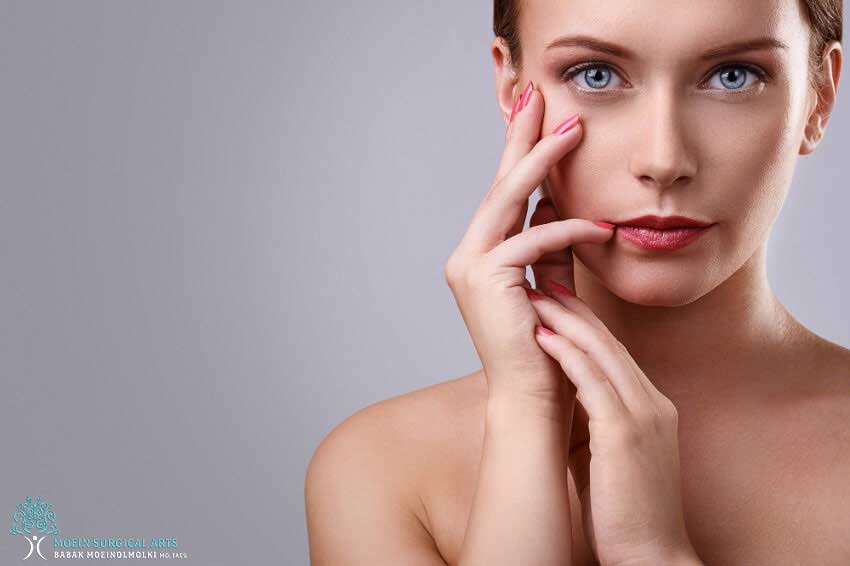 Cosmetic surgeons and plastic surgeons can improve the contours of your lower face with various surgical and non-surgical techniques. The effects are designed to look natural as if you were born with it.
You might be right for a cosmetic procedure if your jaw is:
Uneven: For some people, their jaws are more prominent on one side than the other, affecting symmetry.
Weak Jaw: For those born with a naturally weak jawline, cosmetic jawline surgery can strengthen the lower half of your face.
Excess Skin: You might have added tissue around the jaw area that prevents the bone structure to show through.
Why is a Jawline Important?
A defined jaw represents a strong bone structure and has a symmetrical and angular appearance.
In our culture, and throughout the world, a strong jawline is a sign of health, youth, and fitness.
You may automatically think this is a male thing. The typical thinking is that only men should worry about having angular jaws like a statue of a Greek god.
Women also worry about the appearance of their jaws, however.
Debra Reynolds, a marketing executive, had this to say about her previously soft jaws, as reported by the New York Times.
Debra noticed her softening jawline during a WhatsApp call.
"It was all I could see in the mirror. In meetings, I was aware of constantly pushing my chin out like a duck."
The Times goes on to report that Ms. Reynolds decided on cosmetic surgery.
As she now puts it, when asked about people posting photographs to social media involving her, "I always used to ask people to ask me before they posted a picture, and now it doesn't matter. I love how I look."
The question is, what could cosmetic surgery do for your uneven or softening jaws? Let's find out.
What Cosmetic Surgical Options Can Give You a Sleeker Jawline?
Neck Lift
This cosmetic surgery aims to tighten the areas from the jawline down. The neck is one of the first areas we tend to show age. A neck lift can not only redefine your jaw but the skin can be tightened to remove small wrinkles and fine lines.
VASER Lipo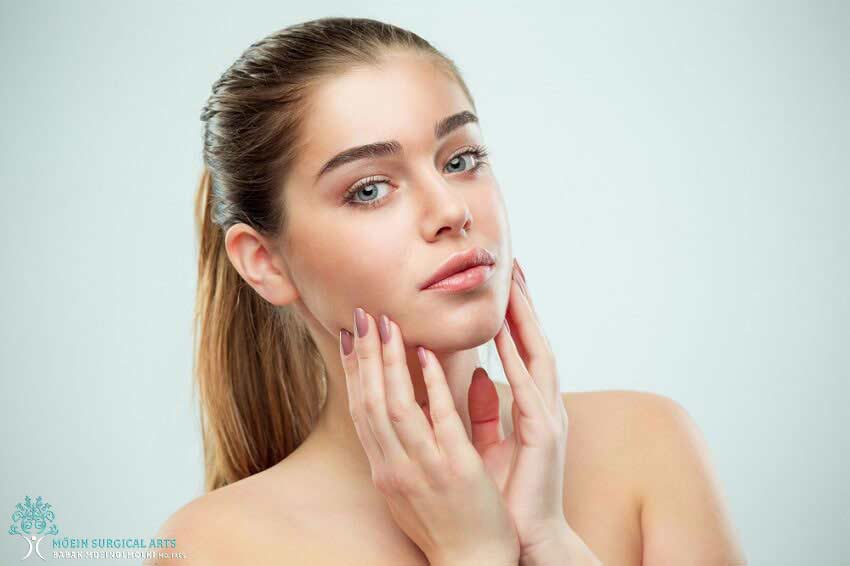 VASER Liposuction uses radiofrequency energy to tighten the skin around the jaws and neck. It can be used by itself or in conjunction with another procedure, such as the neck lift.
The results leave you with a more defined jaw and a smoother neck.
Neck Liposuction
Traditional liposuction involves the suctioning of fat from your jaw and neckline. This leaves you with a nicely defined jaw. Results last years or a lifetime, depending on how well you preserve your results.
Chin Implant Surgery
Otherwise known as chin augmentation, this procedure is for those with a naturally weak jawline.
The procedure aims to create more definitions.
Chin implants are used to mold the jawbone to the desired shape.
The implants are made of biocompatible silicone that feels like natural bone when healed.
The result gives you a natural-looking jaw structure that everyone will think you had it by genetics.
Non-Surgical Techniques for Beautifying Your Jaw
There is no shame in choosing non-surgical options to obtain a more defined jaw.
You should still have these techniques performed by a cosmetic surgeon, who can use experience and skill to redefine your jaw.
Nonsurgical options are ideal for patients with mild to moderate fat along the jawline, obscuring its angular appearance. The results will leave you with improved angles that can boost the appearance of your entire face.
Injectable Neurotoxin
Advances in medicine have made it possible to improve your jawline by injecting a neurotoxin into the lower facial area.
You may know these injectable cosmetics by their brand names like Botox, Xeomin, and Dysport.
The injections are placed directly into the masseter muscles of the face, which slims your face and creates a "V" shape.
Kybella Double Chin Treatment
A double chin can hide the greatness that is your jaw. You can make your jaw more visible with deoxycholic acid, which goes by the brand name Kybella.
On-label use of Kybella is strictly for the area under the chin. A jawline treatment may require the surgeon to inject along the sides of the jaws, which is considered off-label. However, with all treatment areas combined, the injectable melts the fat, helping to showcase your jaw.
Dermal Fillers
These injectable fillers are placed along the mandible, which creates a more defined jawline and chin.
This non-surgical treatment is ideal for those with an almost defined jaw who just need a slight increase in definition to achieve their goal.
Enjoy These Benefits of Cosmetic Jaw Enhancement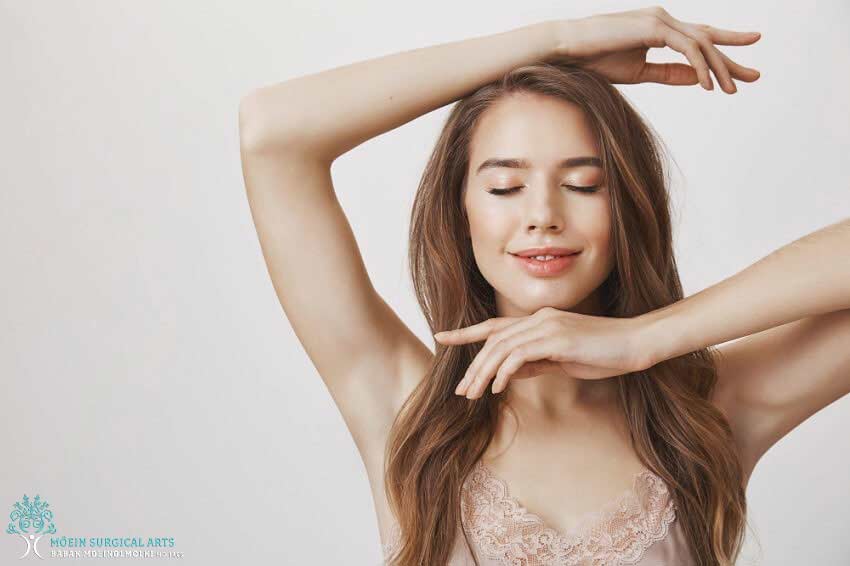 When you opt for cosmetic surgery to repair defects along your jaws, you have the opportunity to improve several areas of your life.
Minimal Time Off Work
Most of these procedures, even the surgical ones, are minimally invasive. That means you should be back to work and your usual routine quickly, within a matter of weeks for sure.
Minimal Discomfort
If the fear of pain is keeping you from cosmetic surgery to fix your jawline, you can finally relax.
Advances in medicine have made it possible for you to be unconscious or at least numbed prior to your procedure.
General anesthesia, local anesthesia, and IV sedation are a few options your cosmetic surgeon has to ensure you are comfortable throughout surgery and during your recovery.
Fast Results
Many of these jaw-defining techniques produce instant results, like dermal fillers.
Others will only improve with time. For some results, you need to wait for the swelling to subside after surgery, while others involve progressive results that truly get better the longer you wait.
Boost of Self-Confidence
When you change a significant aspect of yourself, you're always going to get reactions from other people.
When people meet you for the first time, they will see someone with a more defined jaw, and they won't know it came from cosmetic surgery.
This enhancement to your appearance can improve the way people look at you and treat you.
In a perfect world, looks wouldn't matter as much as they do. Unfortunately, we don't live in a perfect world, and looks matter greatly, regardless of your station in life.
The good news is that yes, it is possible to achieve greater definition around your jawline with cosmetic surgery at nearly any age.
Would you like to learn more so you can put your best face forward?
Give your looks a boost with cosmetic surgery or a non-surgical alternative by calling Moein Surgical Arts. You can schedule a consultation with world-renowned cosmetic surgeon Dr. Babak Moein by dialing (310)-694-4486.