LOS ANGELES MOMMY MAKEOVER
Although having children can be one of life's greatest treasures, it can also take a heavy toll on your youthful figure. The rapid weight gain followed by a quick postpartum deflation can leave the body looking like a shell of its former self. As the name suggests, a mommy makeover is a combination of surgical procedures used to restore your shape and contours back to their pre-baby form.
Moein Surgical Arts offer one of the highest-rated mommy makeovers in the greater Los Angeles area from top-rated cosmetic surgeon Dr. Moein.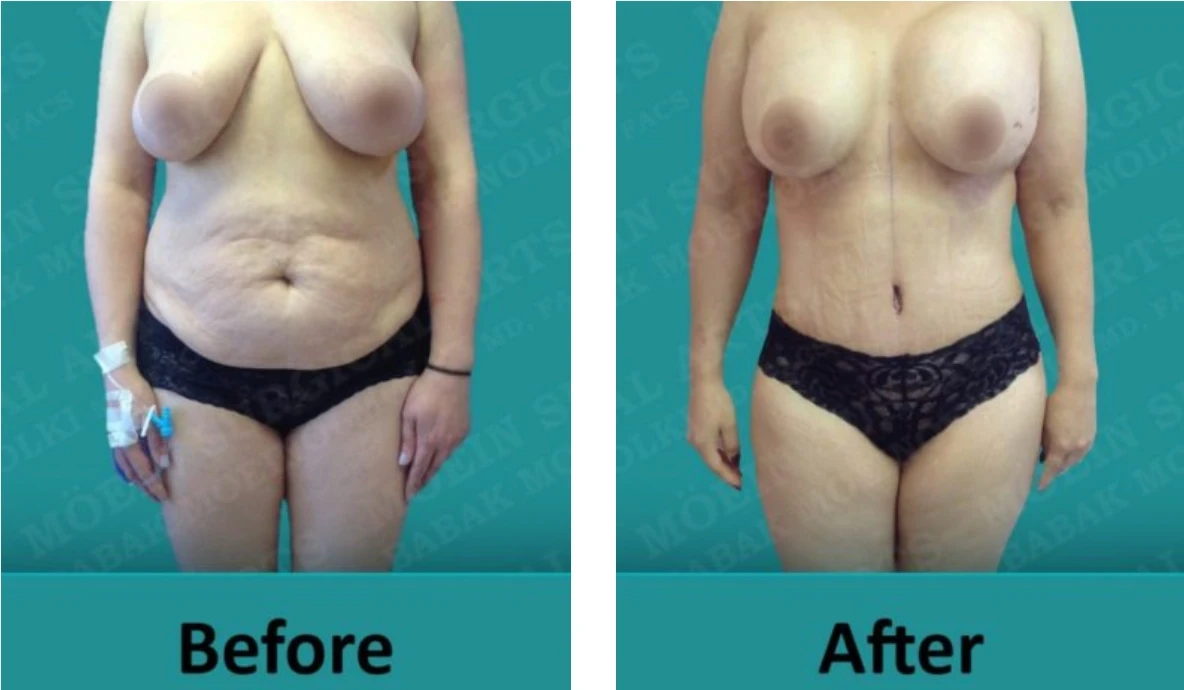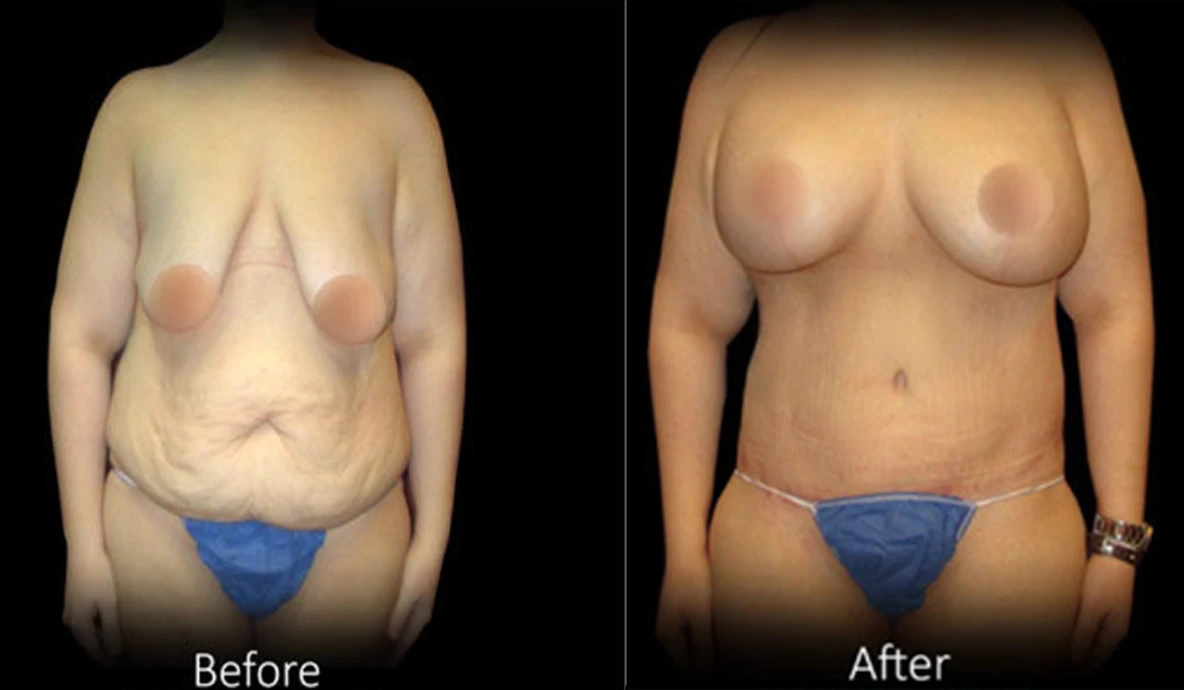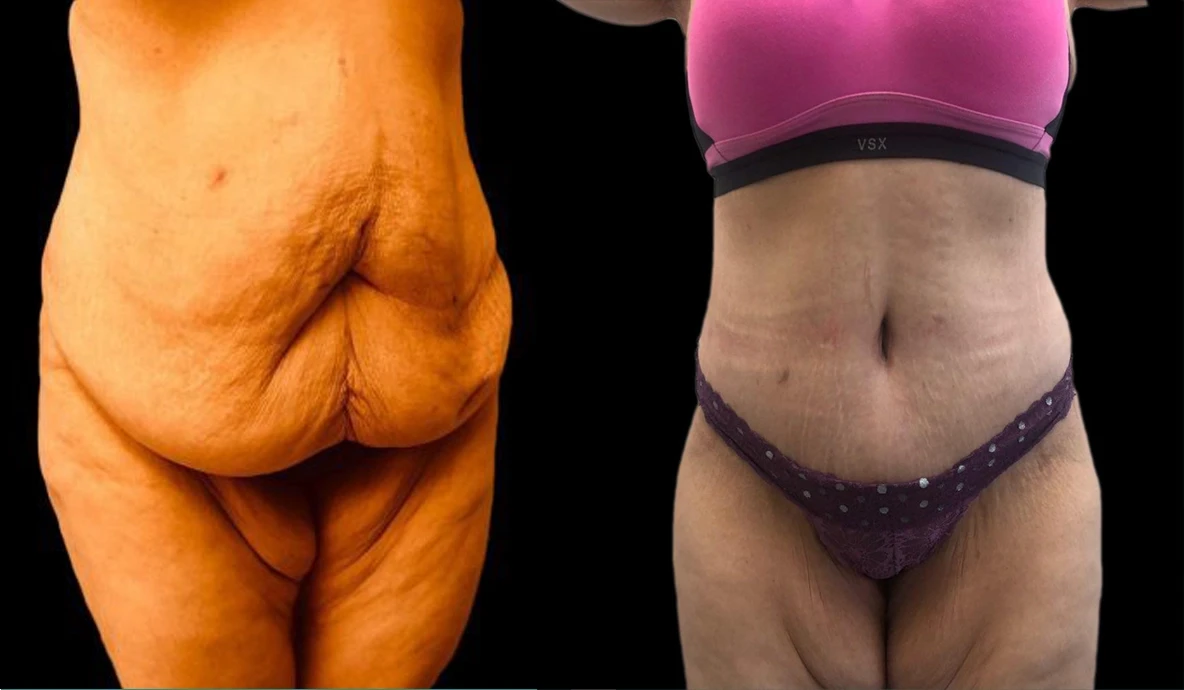 MORE MOMMY MAKEOVER EXAMPLES:
Dr. Moein has helped countless women achieve their body goals.
Dr. Moein is board-certified in comprehensive cosmetic aesthetic surgery, minimally invasive surgery, and general surgery and has years of experience helping women throughout the Los Angeles area and beyond achieve their body contouring goals.
Dr. Moein is the only surgeon in Southern California that is dual fellowship trained in minimally invasive surgery as well as cosmetic aesthetic and body contouring surgery. His combination of training and expertise has helped hundreds of women restore their pre-baby appearance.
Our primary focus is to provide excellent service and optimal results for every one of our patients. Dr. Moein and his highly trained surgical team will provide you with individualized care to ensure you get the results you are looking for.
Mommy Makeovers for Beautiful Mothers
To learn more about the mommy makeover, contact us online or call our office at 310-694-4486 to set up a consultation with Dr. Moein.
EFFECTS OF MOTHERHOOD ON THE BODY
After pregnancy, the skin around the midsection and breasts tends to sag, and the belly often has a noticeable bulge that refuses to go away. This is due to the separation of the abdominal wall during pregnancy. Unfortunately, the only way to correct this is through surgery. The breasts are also affected by pregnancy and breastfeeding. These can cause sagging skin and a loss of volume in the breasts.
GOOD CANDIDATES FOR A MOMMY MAKEOVER
A mommy makeover is a great option for any woman that is at or near her ideal body weight and finished having children. This combination of circumstances will ensure you get the best and longest-lasting results from your procedure.
A mommy makeover is just as it sounds – a full-body makeover. If you opt for this approach, you and your doctor will choose several different procedures that best target your problem areas. This is meant to be a great option for any recovering from pregnancy and wanting to get as close to their pre-baby body as possible.

To find out more about DR BABAK MOEIN. We advise you to request a consultation online. If you prefer, you are more than welcome to call our office
to schedule your appointment.

Pregnancy, childbirth, and nursing affect every mother differently, and everybody is unique. That is why the mommy makeover is so popular — because it allows for customization to fit each women's specific needs. Patients can have their breasts, abdomen, midsection, arms, legs, face, and neck enhanced for a completely renewed profile. Some of the most common procedures utilized for a mommy makeover address these very areas.
A breast augmentation will require additional choices to be made, such as the implant type, size, and placement. In addition to traditional breast augmentation, another option is natural breast augmentation. This type of natural procedure is nonsurgical, incision-free, and uses your body's own natural fat. In most cases, breast augmentation is preferred over a breast lift. Sometimes women choose to have a combination of breast augmentation with a breast lift to increase volume and elevate the breasts.
A breast lift procedure involves the lifting and reshaping of the breasts to improve contours and firmness. Excess breast tissue can be removed and the nipple and areola repositioned to a more youthful appearance. The degree of sagging will usually determine whether lifting is necessary. A breast lift is also great for resizing the areolae.

The tummy tuck, or abdominoplasty, is a procedure where excess tissue is removed from the midsection. Patients can opt for either a full or a mini tummy tuck. The difference between the two is based on the amount of correction of the abdomen. A mini procedure focuses exclusively on the area below the belly button, whereas the full tummy tuck can extend to just below the breasts. During either the full or mini tuck, the abdominal walls can be reattached and tightened if needed to prevent belly bulge. The umbilicus (belly button) plays an important role in the appearance of the abdominal wall. Because of this, Dr. Moein pays special attention here to ensure that the belly button is fully restored and properly repositioned.
Liposuction can help patients target and remove fat in stubborn, troublesome areas such as the abdomen and thighs. If Dr. Moein sees that you are a great candidate for Vaser liposuction he may suggest that treatment for you. Your liposuction will help you achieve a slimmer figure that, for many, cannot be reached with diet and exercise alone.

Motherhood and aging can lead to sagging buttocks for many women. The Brazilian butt lift is an increasingly popular butt enhancement procedure that safely uses your own natural fat and transfers it to your buttocks.
Even though these procedures are the most common, they are not your only options. Dr. Moein will work closely with you to create an individualized mommy makeover treatment plan specifically designed to help you achieve your body goals.
Before your procedure, Dr. Moein will perform a medical examination and order lab testing to make sure you are in good overall health before having your mommy makeover. Dr. Moein will perform your mommy makeover using general anesthesia. Because each mommy makeover is so customized, it's impossible to detail here exactly what to expect during surgery. Dr. Moein will provide specifics for you after your consultation.
HOW TO PREPARE FOR YOUR MOMMY MAKEOVER
Dr. Moein will give you instructions on how to prepare for your breast lift surgery. You will be given a care plan that may include blood tests, medication adjustments, and medications (such as aspirin, ibuprofen, and Motrin) to refrain from.
Dr. Moein will work with you to create a pain management plan. Dr. Moein takes into consideration your past pain medication history, your potential risk for opioid addiction, your individual pain tolerance, and the anticipated discomfort after surgery.
All patients are required to quit smoking at least four weeks prior to surgery. Smoking impairs wound healing and thus smoking cessation is required for optimal results. Dr. Moein is happy to support patients with smoking cessation resources.
Food or fluids should be stopped after midnight the night prior to your surgery. You will also need to arrange for someone to drive you to and from surgery. Setting up secondary care to help around the house and with family ahead of time and filling prescriptions can reduce stress before your procedure.
MOMMY MAKEOVER RECOVERY & RESULTS
Since a mommy makeover is a combination of procedures, the recovery time and results vary as well. Following your mommy makeover surgery, you will have bandages placed on your incision sites and compression garments should be worn to minimize swelling and support the breasts and other tissue.
Dr. Moein will provide you with specific instructions for your post-procedure recovery. Initially following your mommy makeover procedure, you should do your best to rest and not overexert yourself. Doing so can negatively impact your results. However, walking a little around the house is encouraged to support blood flow and healing.
You can expect to feel some soreness and discomfort initially following surgery. However, this can be reduced with medication. Within 1 to 2 weeks, you should be able to engage in light activity. Make sure to consult with Dr. Moein before you engage in more strenuous activities.
You should see your results forming in the following months as your body heals and your swelling subsides. Although individual healing times vary, many women see final results at about 6 months. It's important to continue following Dr. Moein's instructions for post-procedure care and go to all follow-up visits to make sure you are healing properly.
AVERAGE COST OF A MOMMY MAKEOVER
The cost of a mommy makeover can vary and can range anywhere from $9,000 to $20,000. Depending on your health, body type, and aesthetic goals, the cost of your procedure may be higher or lower. Dr. Moein and his team at Moein Surgical Arts can help you discuss your options. We take special care to ensure patients know the entire cost of the procedure (including the post-operative visit) up front, and that patients do not incur any unexpected expenses. on the procedures that are included.
To find out more about your options, we advise you to schedule a consultation online. If you prefer, you are more than welcome to call our office to schedule your appointment.
Are mommy makeovers just for women who have had children?
Mommy makeovers are not just for mothers. If you are within your target weight and you are still struggling to get the desired contours you want, despite a healthy diet and exercise, you may be a good candidate for a mommy makeover.
How long after my mommy makeover can I resume normal activities?
Initial recovery ranges from 1 to 4 weeks, depending on the procedures performed. We typically recommend taking leave from work for at least 2 weeks or possibly more if your surgery was more invasive. Dr. Moein will assess your progress at your follow-up appointments and let you know when you are ready for more strenuous activities.
Is it possible to have children after my Mommy Makeover?
While having a child after your mommy makeover is possible, it is recommended that you wait to have this procedure until you are sure you are done having children. Having children after your mommy makeover can alter the results of your procedures.
To learn more about the mommy makeover, contact our office to set up a consultation with Dr. Moein.