Google makes it easy to conduct research on a wide variety of subjects, cosmetic surgery being among them. With a few keystrokes or finger swipes, you can learn all sorts of details about breast augmentations, tummy tucks, face lifts, and liposuction. Knowledge, as they say, is power. And it's good to learn as much as you can about all sorts of things, particularly surgical procedures which you hope to undergo.
Read our article: Cosmetic Surgery vs. Plastic Surgery – Which is Right for You?
Cosmetic surgeons, like all doctors, also appreciate patients who are informed and empowered. Knowing as much as you can about cosmetic surgery makes for improved results, and better expectations of what cosmetic surgery can do overall.
You are encouraged to do your own homework before arriving at your initial consultation with a cosmetic surgeon. But there is a caveat. You should also have an open mind with regards to your surgical options and the details of the various procedures available. You should also be willing to hear what the cosmetic surgeon thinks will be the best approach for you.
Read our article: Tips for Scheduling Your First Cosmetic Procedure with a Cosmetic Surgeon
A Wealth of Information – Good or Bad?
Because there is so much information available today, both online and off, it can be tough for any one person to be fully informed and capable of making major decisions about cosmetic surgery. Not only are there many books on the subjects, and websites, but there are also beauty personalities, social media influencers, talk show hosts, and others. These individuals are ready to offer positive tips, advice, and contributions. However, in many cases, these people don't have the training or experience that a board-certified cosmetic surgeon has. Because of this, it is important to balance out what you learn in your own research with the advice of your cosmetic surgeon.
Be Willing to Collaborate with Your Cosmetic Surgeon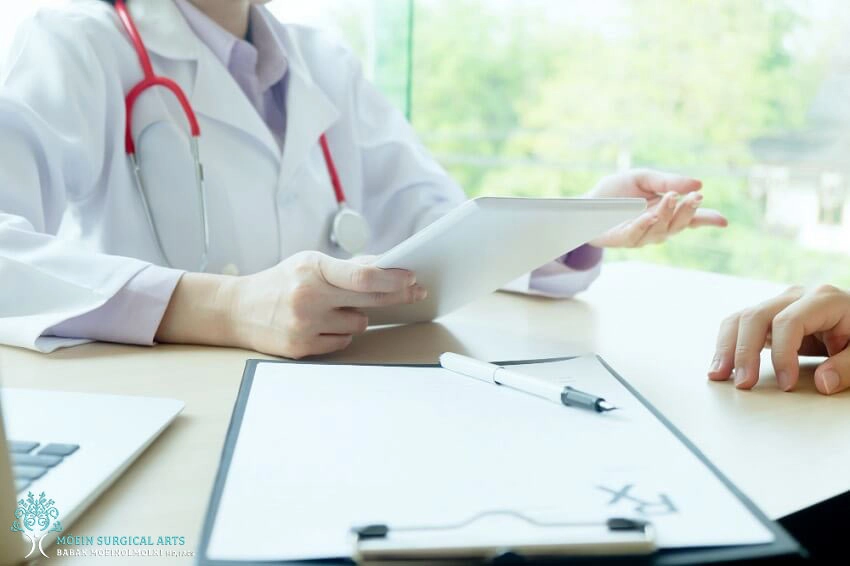 When you schedule a consultation with a cosmetic surgeon, you expect that professional with years of schooling and hands-on experience to be an expert. Should you wholeheartedly trust their decisions without question? Not necessarily. Your cosmetic surgery consultation is designed to be a collaborative process.
When sitting down with a new surgeon for the first time, you are encouraged to bring with you to that meeting a series of photographs of the surgical results you expect. You might do the same when visiting your hairdresser, showing the hair technician your favorite model or actor. As long as you realize your cosmetic surgeon cannot work magic, and therefore can't make you look exactly like the individual you are using for inspiration, these photos are acceptable and clearly communicate your expectations. The surgeon will then offer input on what would be the best suitable procedure and whether those results are feasible given your bone structure and musculature.
This back and forth is part of the process. In the end, you will either learn that you are not a suitable candidate for cosmetic surgery, which sometimes happens. Or you will leave with a plan that is suited for you to help you achieve your cosmetic surgery goals.
Why Wouldn't You Be a Suitable Candidate for Cosmetic Surgery?
You might learn during your consultation with a cosmetic surgeon that you are a poor candidate for cosmetic surgery if you have an underlying condition like diabetes, lung disease, heart disease, or hypertension. Obesity is another condition that could have you turned away. For procedures like liposuction, for instance, cosmetic surgeons would prefer you to be as close to your ideal weight as possible to receive the most favorable results. Keep in mind that some cosmetic surgeons, such as Dr. Babak Moein of Moein Surgical Arts, offer bariatric (weight loss) surgery to help you attain an ideal weight. You can then opt for post-bariatric body contouring surgery to attain a better aesthetic ideal after the excess weight has come off.
Your Cosmetic Surgeon's Opinion Matters
If you are a suitable candidate for cosmetic surgery, heed your surgeon's advice during the consultation. You may come armed with all you've learned online, but all those sources, bloggers, influencers, and media personalities are not the ones who will live with the results of your surgery for years to come. You will be the one to endure the results. Make sure you balance the opinions you come armed with and consider carefully what results will be best for you. Your cosmetic surgeon has a personal stake in you having favorable results, as that professional's reputation is on the line.
The Limits of Online Cosmetic Research
The bottom line is that you should never be too certain about which cosmetic surgery procedures are right for you during your consultation. This can lead to poor communication with the surgeon. Worse, it can leave you with results that don't match the expectations you envision.
Let's say you schedule a consultation with a cosmetic surgeon and show up with pages of research and photographs of influencers you hope to emulate with a similar aesthetic look. You want the same lips as your favorite TikTok star or a flat tummy like your favorite model. You've researched lip augmentation and the tummy tuck, and you know exactly what you want.
But do you? A skilled cosmetic surgeon will be able to look at the photographs you brought to the consultation and, at a single glance, will be able to inform you how the surgeries work and the results they can provide. You may discover that what looks great on your favorite TikTok star or model may appear disproportionate or unachievable to you.
Research is Important as Long as You Listen to Reason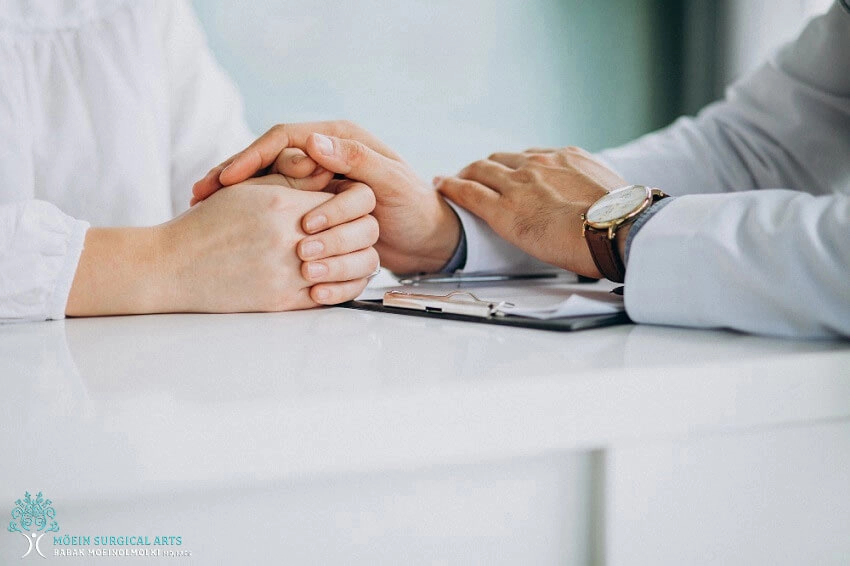 At the end of the road, it is still critical for you to do your own research and think carefully about the results you want from cosmetic surgery. Learn about the various procedures available, including medical-spa techniques, and look at before and after photographs. You are still encouraged to collect and bring with you to the consultation photographs that help you communicate what you are expecting.
But when it comes to minute details, such as where incisions are placed, breast implant volume, and where to remove fat from your body (and how much), you should always trust your cosmetic surgeon. Your surgeon has spent years of schooling and decades in practice learning about the nuances of esthetic techniques and how to make the best improvements to the face and body. Therefore, a collaborative process between you and your surgeon is the superior way to attain the results you want.
Ready to Discuss Your Expectations with a Cosmetic Surgeon in Los Angeles?
The more knowledge you have about cosmetic surgery, the better informed you will be as a cosmetic surgery patient. Whether you are interested in liposuction, rhinoplasty, breast lift surgery, breast reduction, or gynecomastia surgery, conduct your own research and bring examples of what you expect to the consultation.
When you are ready to discuss the results you want with a cosmetic surgeon, call Healthy Life Bariatrics. Dr. Babak Moeinolmolki and his professional staff look forward to meeting you. During your initial consultation, you can discuss your aesthetic goals, the risks of the various procedures available, all the benefits you can achieve, as well as fees, and financing. Get started now by dialing (310)694-4486.