Age can never be stopped, but it can be slowed down for a while. Thankfully, scientists have developed a range of med-spa services that help to turn back the clock on our appearance. Some of these treatments rejuvenate skin. Others help to erase fine lines and wrinkles and improve skin tone.
Since no surgeries are involved with these cutting-edge methods, there are incisions, no scars, and the results look as natural as can be. People will wonder if you did have cosmetic surgery with how good you can look after these revolutionary services, which you can find at your local cosmetic surgeon's office.
Read our article: Getting Cosmetic Surgery in Secret: Is it Possible?
Before you opt for one or more of these techniques, it is important to understand what med-spa treatments are, and how they can help you stall the effects of time for just a little bit longer.
What Is a Med-Spa Treatment?
Medical spa treatments or Med-Spa services focus on providing non-surgical treatments for aesthetic purposes. One of the most famous of these procedures is Botox, which is the shortened version of botulinum toxin. Most people are familiar with Botox and its ability to smooth fine lines and wrinkles on the forehead and around the eyes. But Botox is only one med-spa treatment among many others.
Both men and women can benefit from these advanced, non-surgical techniques. The menu of services varies depending on where you go. But many services focus on treatments for acne, aging skin, hair removal, and even excessive sweating, to name a few.
Unlike a day spa, where an esthetician will see you, a physician performs medical spa treatments. That is why you can only find the most advanced treatments at dermatology offices, plastic surgery centers, and cosmetic surgery centers.
What Med-Spa Treatments are Best for Skin Rejuvenation and Anti-Aging?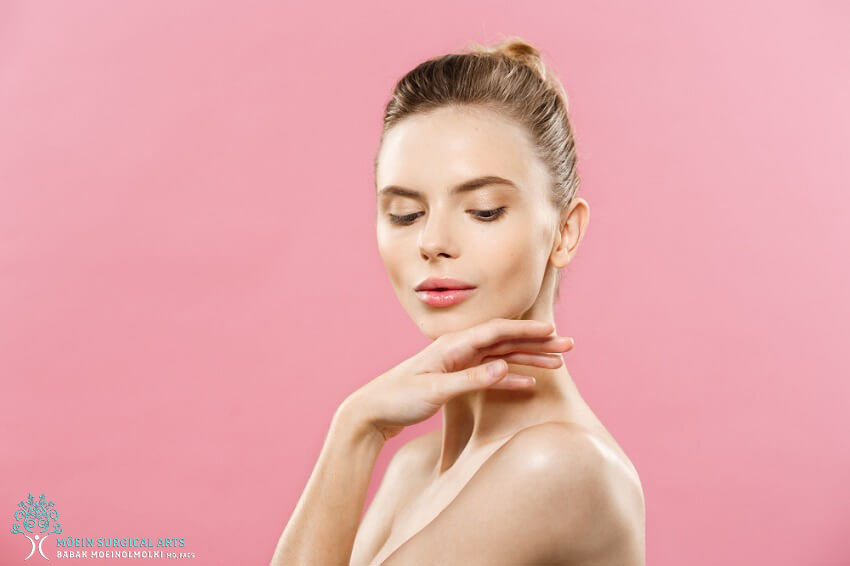 You can find the following techniques at Moein Surgical Arts in Los Angeles, California. These techniques are thoroughly tested, safe, and effective for developing more supple skin, reversing the aging process, and more. To learn more, schedule a consultation with Dr. Babak Moein by calling (310)589-3691.
Body Contouring
When you want a more attractive silhouette without resorting to surgery, the following med-spa services can give you the results you crave.
VelaShape
VelaShape is a non-invasive medical spa procedure aimed at reducing cellulite and fatty tissue from problem areas, such as the upper thighs, upper arms, abdomen, and love handles. Instead of using a surgical technique like liposuction to suction fat from these areas, VelaShape uses a combination of mechanical massage, radiofrequency energy, infrared light energy, and vacuum suction to shrink fat cells.
The procedure takes around 30 to 40 minutes to complete and is comfortable from beginning to end. Throughout the procedure, the skin becomes tighter, and the circumference of the treatment area becomes smaller. The med-spa treatment also encourages better blood circulation and aids in toxin removal.
Since no surgery is involved, there is no downtime. You can return to your everyday activities immediately after the procedure. Multiple treatments might be required to achieve the level of body contouring you expect. You can lose anywhere from a half-inch to three inches in the treated area while the skin becomes smoother and tighter.
VelaShape costs between $1,075 and $2,525 and is not covered by insurance.
Forma Laser Skin Tightening & Wrinkle Treatment
Forma laser technology is the first auto-adjusting non-invasive skin treatment that is proven to smooth away wrinkles. There are no injections or incisions used, only radiofrequency energy. The med-spa service is painless and quick and will leave you with toned and tighter skin.
During the treatment, bipolar radiofrequency technology targets wrinkled skin without the use of scalpels, needles, or toxins. The physician uses a handheld device that resembles a magic wand. And the results almost seem like magic. Radiofrequency flows between the wand's electrodes, providing a comfortable experience from beginning to end. The results give you improved skin elasticity and tighter skin in strategic areas, making you look years younger without the use of cosmetic surgery.
A single Forma session costs around $600 with multiple sessions sometimes needed to achieve the intended aesthetic goals. Results can last up to four years. The insurance does not cover this med-spa service.
Skin Rejuvenation
These treatments are useful for infusing new life into worn and ruddy-looking skin.
Botox Cosmetic
Unless you have been hiding under a rock for the last couple of decades, you know what Botox is used for. The med-spa treatment helps patients target moderate to severe frown lines between the eyebrows of people aged 18 to 65 years of age. Botulinum toxin type A can help you achieve and preserve a more youthful appearance without having to undergo a surgical facial procedure.
The purified protein works as a neuromuscular inhibitor. Once injected, the treatment reduces muscle activity, which decreases the appearance of wrinkles around the face while still allowing for a full range of facial expressions. Each treatment consists of relatively quick and painless injections that take around 15 minutes for results lasting up to three months.
Botox can also be used for migraines and hyperhidrosis (excessive sweating).
Botox injections cost between $10 to $15 per unit with 30 to 40 units used to treat the forehead and eye areas. This makes the average cost of Botox treatments around $300 to $600. Insurance does not cover Botox injections for aesthetic enhancement.
Varicose and Spider Vein Treatment
Unsightly veins on your legs and elsewhere on your body can be difficult to live with. With advancements in med-spa technology, you can now do away with ugly varicose and spider veins. If pain or discomfort accompanies the veins, smoother skin and greater comfort can be yours with only a single treatment.
To successfully treat varicose and spider veins, the physician has a few med-spa treatment options, including Fractora skin renovation, Lumecca IPL skin rejuvenation, and CO2 fractional laser resurfacing.
Fractora Skin Renovation & Scar Treatment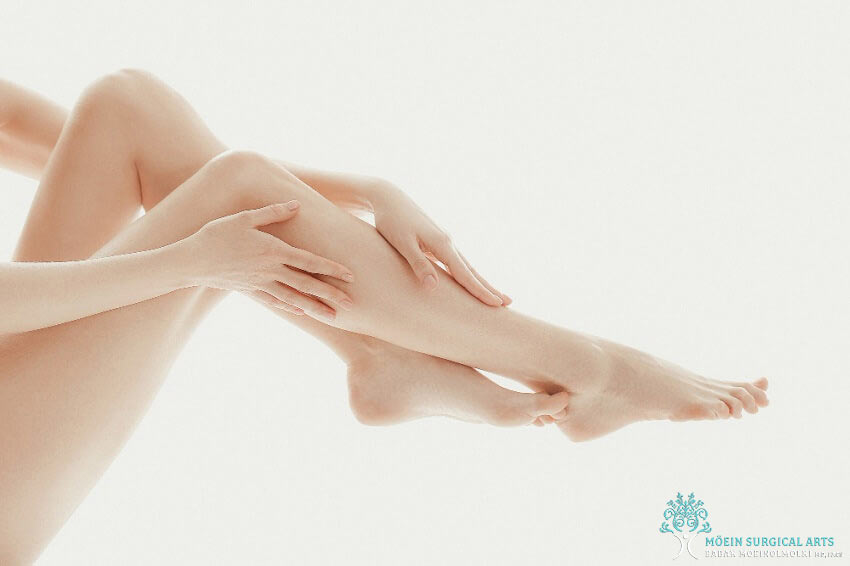 Fractora is a resurfacing treatment that reduces the appearance of troublesome veins and restores skin to a more youthful appearance. The med-spa service is known as a microneedling radiofrequency treatment. During the procedure, tiny needles penetrate the skin and deliver radiofrequency energy that stimulates collagen production while triggering the skin's natural healing response. The results give you younger, glowing skin. Not only does Fractora work on varicose and spider veins, but the treatment can also work for stretch marks, sun damage, acne scars, and other embarrassing blemishes.
Read our article: Can Cosmetic Surgery Be Used to Smooth Away Stretch Marks?
Fractora can also be used to treat hyperhidrosis (excessive sweating).
The treatment costs around $1,250 on average with insurance unlikely to cover the costs.
Lumecca IPL Skin Rejuvenation
Lumecca uses intense pulsed light (IPL) to restore skin to a more youthful state. A single treatment visibly reduces troublesome veins, age spots, and other skin irregularities. The results leave your skin smooth, clear, and radiant.
During the treatment, pulses of light are administered to the treatment area. The med-spa service is fast with only one or two treatments required to achieve dramatic results. The intense light pulses are safe on the skin and comfortable during each session. There is no pain, no scarring, nor is there any downtime.
Lumecca IPL costs around $300 on average. Insurance does not cover the costs of the med-spa procedure.
CO2 Fractional Laser Resurfacing
CO2 fractional laser resurfacing uses laser technology to reach skin depths up to ten times greater than that of microdermabrasion treatments or chemical peels. The non-surgical treatment aims to correct aged and discolored skin, helping to reduce the appearance of varicose and spider veins, as well as wrinkles, pores, scars, and acne.
During the treatment, a laser will target small skin areas. Neighboring skin is left unaffected while the treated skin is left tight, smooth, and radiant. Since the laser is powered by carbon dioxide (CO2), the recovery process is halved, meaning you will be back to your everyday activities within days.
You will sometimes need multiple sessions to achieve the desired results, with each session spaced out in six-month intervals. The average cost of CO2 laser resurfacing is around $2,509. Insurance does not cover the costs of this med-spa treatment.
Dermal Fillers
Dermal fillers have become more affordable in recent years. That puts these med-spa wonders within reach for the average consumer. The safe and effective med-spa treatments can be used around the face to reincorporate lost volume and smooth away fine lines and wrinkles.
Read our article: Can Injectable Fillers Prevent Aging?
There are several types of dermal fillers on the market. The type used depends on the area being treated and the intended results. Common filler brand names include Restylane, Juvederm, and Radiesse. The treatments are ideal for smoothing out the jawline, reducing jowls, and adding volume to areas of the face that lost muscle due to age.
The average cost of dermal fillers is between $684 and $1,058, depending on the filler chosen. There is also fat grafting, which uses your own fatty tissue to add volume and reduce the appearance of wrinkles, and costs around $2,508. Insurance does not cover the costs of dermal filler treatments.
Read our article: What is Natural Fat Grafting? And How Long Does It Last?
Dermal fillers and the fat transfer technique can also be used to plump and lift the lips.
Renuvion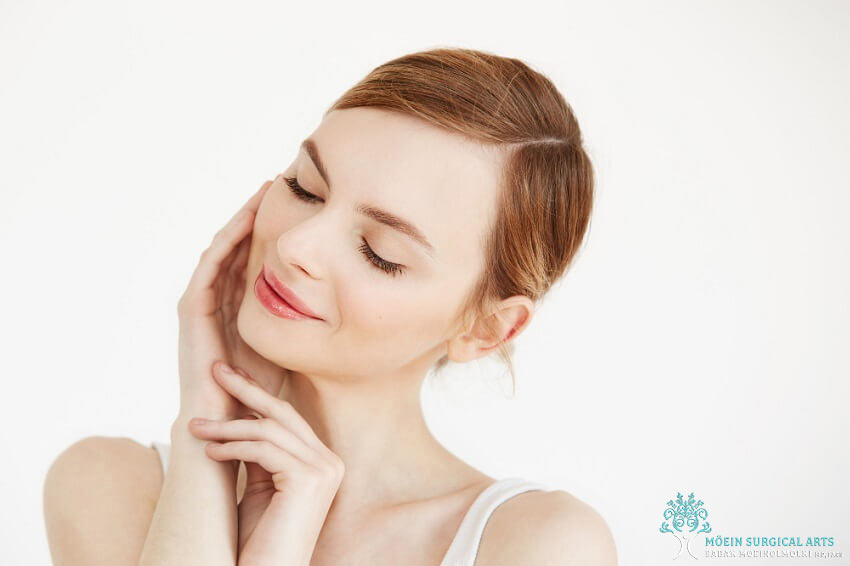 Renuvion is a minimally invasive med-spa treatment aimed at rejuvenating the skin on the face, neck, and body. The treatment will contract the skin, which can effectively treat wrinkles, acne scarring, uneven pigmentation, and age lines.
During the procedure, which requires only a single treatment, a single incision is made, which acts as an entry point for the handheld Renuvion device. A lidocaine solution is used beforehand to ease discomfort. When activated underneath the skin, the tissue around the treatment area is contracted using highly concentrated cold plasma energy (J-Plasma). Only the treatment tissue is under effect, leaving the surrounding tissue untouched.
Renuvion is versatile, meaning it can be combined with other treatments like liposuction, Vaser lipo, the tummy tuck, or the arm/thigh lift.
Read our article: Combination of J-Plasma + Lipo Lets You Drink from the Fountain of Youth
The average cost of Renuvion is $5,450. Insurance does not cover this med-spa treatment.
Silhouette InstaLift Procedure
This FDA-approved alternative to the facelift is meant to contour and restore youthfulness to your facial features. Otherwise referred to as the non-surgical facelift, the medical spa service uses innovative thread technology to target the underlying layers of the skin, which helps to stimulate collagen production. Each treatment focuses on the forehead, cheeks, jaw, and neck. The treatment also uses dissolvable sutures that lift the skin without incisions, stitches, or scarring. The sutures are composed of an innovative polymer that is tolerated well by the body. A single treatment can help to restore lost volume, erase wrinkles, minimize jowls, and tighten sagging skin.
The treatment takes around 45 minutes to complete with immediate results, though your skin will continue to look better over time. You can resume your everyday activities immediately after the treatment, though there may be slight swelling.
The average cost of the Silhouette InstaLift is $3,375. Insurance does not cover this med-spa treatment.
ProCell Microneedling
This simple procedure aims to eliminate wrinkles and correct aesthetic imperfections. The cutting-edge treatment uses a series of tiny needles to penetrate into the epidermal layer of the skin. The ProCell system ensures the micro punctures are even and gentle on the targeted area of the skin. Once the skin is penetrated, new collagen and elastin are produced, which is part of your body's natural healing response. Over time, your skin begins to look more even, smoother, and younger overall.
While you can see visible results in one session, you will sometimes need multiple sessions to achieve the desired results. The average cost of ProCell microneedling is $200 to $700 per session. Insurance does not cover this medical spa treatment.
Hair Removal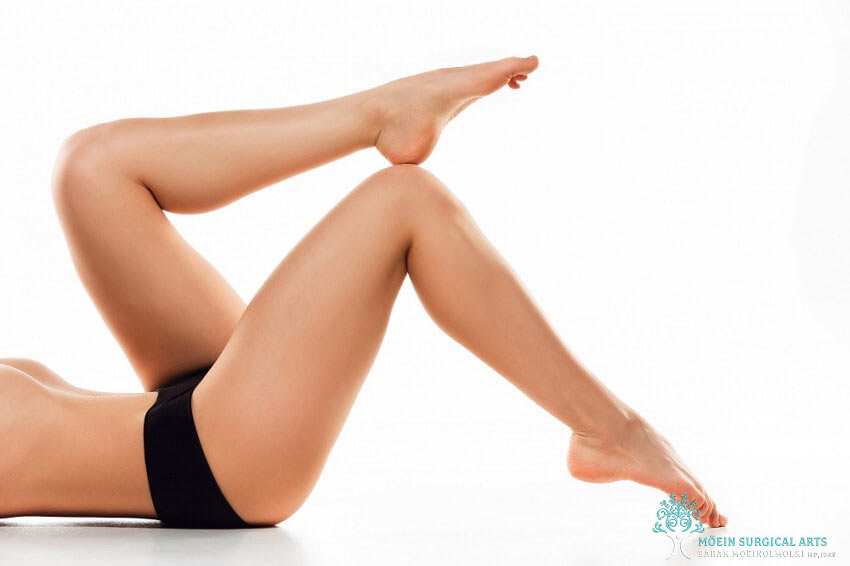 Do you have unwanted hair you want gone? The following med-spa service will leave your skin hair-free with a healthy shine.
Diolaze XL Laser Hair Removal
Diolaze XL is a hair removal treatment that targets and destroys hair growth on contact. It is the first treatment to combine high power, optimal pulsing, and a large treatment area to give you the best hair removal possible. After a single treatment, you will notice a significant reduction in hair growth, though you will need several sessions to achieve smooth, hair-free skin.
The procedure is quick, painless, and suitable for all types of hair. During the procedure, the Diolaze flashgun penetrates deep through your skin to heat the root of the hair, which stops future production. The med-spa service is quick, comfortable, and powerful enough to work on the most stubborn of hair.
The average cost of Diolaze hair removal is $875. Insurance does not cover this med-spa treatment.
Schedule a Med-Spa Treatment at Moein Surgical Arts in L.A.
You now have a full menu of services to treat your aging skin and problem areas on the face, neck, and body. The only question is, which one is right for you?
To find out if you are a suitable candidate for these revolutionary medical spa treatments, schedule a consultation with Dr. Babak Moein of Moein Surgical Arts. Dial now to choose a time that works best for you – .