When your outside appearance starts looking older than you feel, cosmetic surgery can help.
But which procedure is right for you?
If you have aging or loose skin, J-Plasma may be the procedure to request.
J-Plasma is a new technology that is taking the cosmetic surgery world by storm. Many patients choose it as an alternative to the facelift, yet they can also use it on other major areas around their body. The treatment leaves no scars and yet can give you dramatically improved effects.
Here are ten facts about this amazing innovative technology that is now available at Moein Surgical Arts. Ours is a highly rated surgical center now serving patients throughout the Los Angeles, Encino, and Glendale areas. You can also ask about our medical tourism program for out-of-towners when you call – (310)694-4486.
10 J-Plasma Facts
1- J-Plasma is a High-Tech Cosmetic Procedure
J-Plasma is an amazing procedure that uses plasma composed of radiofrequency energy (RF) and helium gas. The aim of the technique is to reverse the effects of skin aging by reducing fine lines, wrinkles, and skin discolorations.
Dr. Babak Moeinolmolki (Dr. Moein) is one of the first cosmetic surgeons specially trained in performing this skin tightening procedure.
2- J-Plasma is Marketed Under the Name Renuvion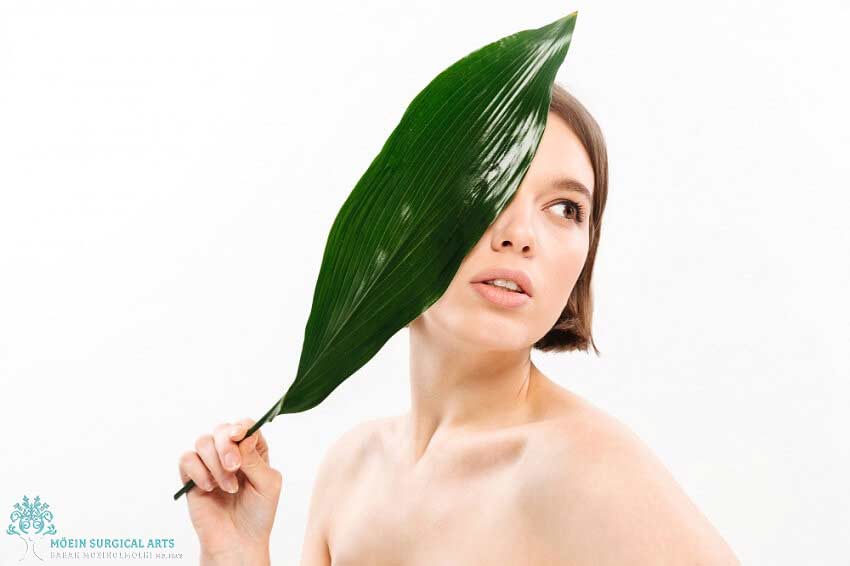 J-Plasma goes by the name Renuvion. The maker of this technology, Apyx Medical Corporation, wanted to provide a technology that allowed for aesthetic improvements that started with skin resurfacing.
3- J-Plasma Rejuvenates and Youthifies the Face and Skin
Renuvion is marketed as an alternative to the traditional facelift and neck lift. Both of those cosmetic surgeries involve multiple incisions, potential scarring, and significant recovery periods.
Renuvion allows your cosmetic surgeon to produce dramatic results in a minimally invasive manner.
The surgeon places small incisions under the chin and behind the ears to hide any scarring.
Plasma energy gets delivered to the skin through the incisions. The beam eradicates excess fat tissue and tightens saggy skin at the treatment area. The high heat of the plasma beam trigger's your body's natural healing process. This stimulates your body's production of new collagen, which rejuvenates the treatment site.
4- Instant and Dramatic Aesthetic Improvements
J-Plasma energy makes the skin tighter and gives the jawline a chiseled look. The neck, which tends to show your age, can look more youthful with tauter skin following a Renuvion treatment.
The treatment eliminates spots, wrinkles, and scars without leaving any scars of its own.
5- J-Plasma Comes with a Short Recovery
Recovery from Renuvion depends on you, as every person is different. Generally speaking, the recovery time you experience will depend on the size of the area under treatment.
The typical recovery time for Renuvion is two to three weeks.
During recovery, you can expect peeling or crusty skin at the treatment site. The area may be red, itchy, or swollen. These are normal effects of the Renuvion treatment. Underneath the older skin, you should notice smoother skin that possesses a youthful glow.
6- Few Side Effects and Low Chance of Complications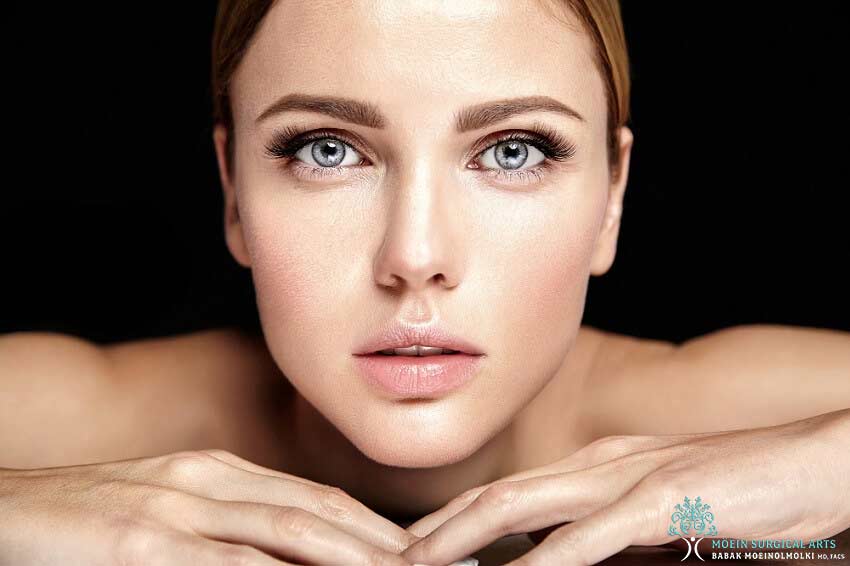 Renuvion marketing materials hail the technology as amazing with few side effects or potential complications. Outcomes of the procedure are favorable.
While Renuvion is not surgery, there may be side effects of this cosmetic procedure. For the sake of transparency, it is important that you understand the benefits and potential side effects before opting for any procedure, including Renuvion.
The side effects include mild discomfort during the procedure. The pain may last for hours afterward as the anesthesia wears off.
You might also experience side effects from local anesthesia, which include swelling, redness, and nausea.
7- Healing is Akin to Recovery from a SunBurn
The Renuvion J-Plasma beam treats the skin to a high-energy beam. Anesthesia will mask the discomfort as your skin is treated during the procedure, but you may still feel some tingling or pain. As the anesthesia wears off, you might feel as though you have a sunburn. These effects will subside. Most patients say their rejuvenated skin makes going through the mild discomfort well worth it.
8- J-Plasma Procedures Last 1 to 2 Hours
The J-Plasma beam is an ionized gas that can be used over the skin or subdermally.
The Renuvion device must be used with slow precision so that only the treatment site gets blasted with the plasma beam. The remaining tissue will be left alone.
As the device is passed over the skin's surface (or inserted into the incisions to treat your skin subdermally), the skin becomes noticeably tighter. The surface skin will develop a mask that is wiped away by the surgeon. New, healthy skin will be revealed underneath.
You can expect to return home the same day following your Renuvion treatment with dramatically tighter and more youthful skin.
9- Most Body Areas Only Need a Single Treatment
The most common areas for Renuvion skin tightening are the abdomen, arms, flanks, back, inner thighs, neck, and face. Most body areas only require one treatment for a result that leaves you with a 30% increase in tightness.
10- Renuvion is Ideal for Loose and Problematic Skin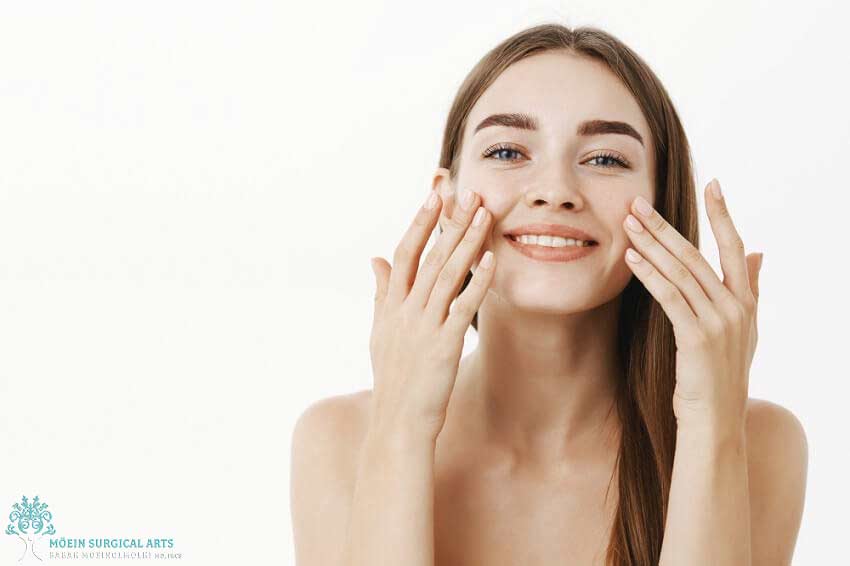 You would be a suitable candidate for Renuvion J-Plasma technology if you are healthy with good skin elasticity. Renuvion will stimulate your body's natural collagen production, which will stimulate new skin growth at the treatment site. The site will also be free of fine lines and wrinkles, with more treatments sometimes needed for extreme cases.
Renuvion is so safe and minimally invasive that patients who have already had liposuction can even have the procedure. Some patients have Renuvion at the same time as liposuction while others choose to have Renuvion performed at the same time as a tummy tuck (abdominoplasty). The treatment is excellent for skin laxity around the abdominal area and compliments the slimming effects of a tummy tuck well.
Women with loose skin following pregnancy or significant weight loss can also be good candidates in cases where liposuction is insufficient and a tummy tuck is not desirable.
You would not be a viable candidate for this cosmetic treatment if you have fibrosis or otherwise have poor scar tissue formation in your medical history.

Is J-Plasma the Right Choice for You?
You have many choices when it comes to choosing cosmetic surgery for aesthetic enhancement.
But if you want a minimally invasive treatment that you can use on major body parts for dramatic skin tightening and rejuvenation without scars, Renuvion is the treatment for you.
Ask about Renuvion the next time you call Moein Surgical Arts. You can schedule a consultation with world-renowned cosmetic surgeon Dr. Babak Moein by calling (310)694-4486. Call throughout Los Angeles, Encino, or Glendale, or ask about our medical tourism program.
Disclaimer: The FDA has not approved the use of Renuvion for cosmetic use. The FDA has approved Renuvion for coagulation of tissue only. The specific advanced use of this new technology for skin tightening still remains investigational. The off-label use of Renuvion is only suitable for specific groups of patients with minimal skin laxity. Many devices initially have a general use approval and, with time, the expanded indications are approved to popularize usage. If you are a suitable candidate for Renuvion, Dr. Moein will discuss this information with you to ensure your understanding and comprehension before opting for the Renuvion procedure.