Stretch marks are a common concern for many people.
Both men and women can experience these marks. Women often get the marks during pregnancy, and both sexes can form them after gaining extreme weight.
While stretch marks can form on any part of the body, the most notable area is the abdomen.
If you have stretch marks and wish you didn't, you might wonder if cosmetic surgery can take care of them.
Keep reading to find out.
If you have marks and don't want to wait, get answers to your questions and information about potential treatment by scheduling a consultation with Dr. Moein of Moein Surgical Arts.
How Stretch Marks Treatment?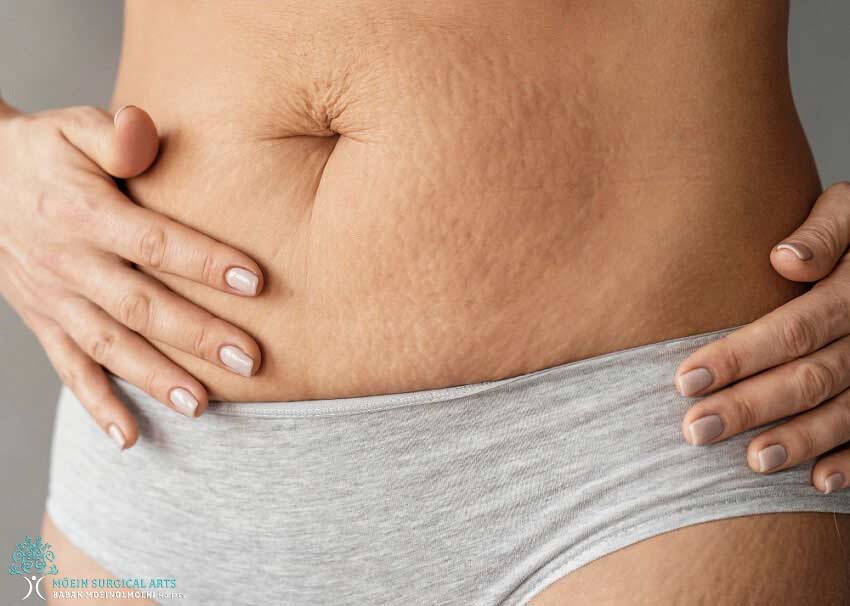 Stretch marks form on the skin of adult men and women of all skin colors and ages.
While the skin marks don't usually accompany discomfort or pain, many find them to be a cosmetic nuisance.
Stretch marks have a characteristic appearance that makes them easily identifiable.
The common stretch mark looks like a streak with elongated lines across the skin.
Based on where they are located and how they formed, these unsightly blemishes can go away on their own, but many are permanent.
Stretch marks are caused by the skin stretching significantly and rapidly. This is why the marks traditionally show up during pregnancy or after major weight gain.
Bodybuilders and other athletes who experience rapid increases in muscle mass through weight lifting can also get these marks.
The marks can be different shades ranging from purple and pink to deep red. Over time, the marks can fade to silver or white.
They can be flat or raised above the skin and slightly puffy. For some, they also itch.
Stretch marks can improve over time. There are also a few cosmetic treatments that can help with the marks. Let's look at those now.
What Cosmetic Surgeries Can Help with Stretch Marks?
Abdominoplasty
An abdominoplasty procedure, also referred to as a tummy tuck, aims to remove excess skin from underneath the belly button.
This can be good news for women who experience stretch marks during pregnancy. The region between the navel and pubis is the most common place for the marks to form.
During the tummy tuck procedure, the surgeon makes an incision across the abdomen and above the pubis.
Excess fat and tissue are removed before the upper flap of skin is pulled down and taught. The result makes the body tight from the breasts down to the pubis.
For many, this surgery is excellent for completely eradicating stretch marks from abdominal skin.
Your surgeon may be able to remove the marks on your hips as well as your abdomen, depending on the extent of the abdominoplasty surgery.
A tummy tuck costs around $6,154, according to the American Society of Plastic Surgeons.
Thigh Lift
Some people can form stretch marks on their inner thighs. A thigh lift aims to tighten and tone the upper thighs.
Similar to the tummy tuck, many find the thigh lift procedure useful for eradicating stretch marks.
A thigh lift can be performed on the inner or outer thigh. During the surgery, excess fat and skin are removed.
The surgeon first makes an incision down the groin line. This is where the thigh meets the pubic area.
The skin is first pulled tightly before the excess is removed. That's for an inner thigh lift.
For an outer thigh lift, the incision extends around the outer thigh all the way to the hips. Once the excess skin is removed, the remaining skin is pulled, taught and sutured into place.
Your surgeon may be able to erase all of your stretch marks with a thigh lift while also making your legs slimmer and more youthful at the same time.
Breast Lift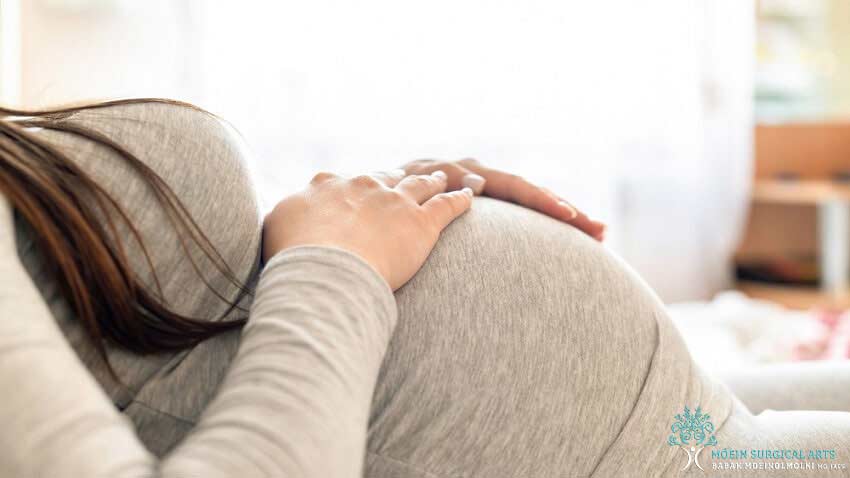 Weight gain and pregnancy can cause stretch marks to form on the breasts.
When the breasts have become saggy and stretched out, a breast lift is just what the cosmetic surgeon ordered.
Rapid breast growth causes a breakdown of the skin, which is already on the thinner side. Stretch marks can be the inevitable result.
A breast lift can raise the breasts back to a normal position on the chest.
This lift also simultaneously tightens the skin of the breast and eradicates the marks for a smoother, younger-looking appearance.
A breast lift costs $4,816, on average, according to CareCredit, a popular medical financing provider.
Mommy Makeover and Daddy Do-Overs Can Also Erase Stretch Marks
If your stretch marks are in areas that are commonly treated with a mommy makeover or daddy do-over procedure, you may be in luck.
In a single surgery, you may get a complete transformation and help with your skin blemish issue.
A mommy makeover combines several surgeries in one. You may get a breast lift, abdominoplasty, and thigh lift, for example.
In one session, you get to have all those areas tightened and your stretch marks removed while enduring a single downtime recovery.
A daddy do-over works the same way. You may have an abdominoplasty, thigh lift or arm lift, and gynecomastia surgery (male breast reduction for stretch marks on your chest).
The cost of a mommy makeover or daddy do-over is between $10,000 and $20,000.
Are There Non-Surgical Cosmetic Treatments for Stretch Marks?
Non-invasive treatments that can also be found at your cosmetic surgeon's office can work for stretch marks.
Traditionally, treatments like chemical peels, IPL treatments, and laser skin resurfacing have been used to treat scars and other blemishes like age spots. Your surgeon may also decide to use these med-spa techniques in treating your stretch marks.
Can Stretch Marks be Prevented?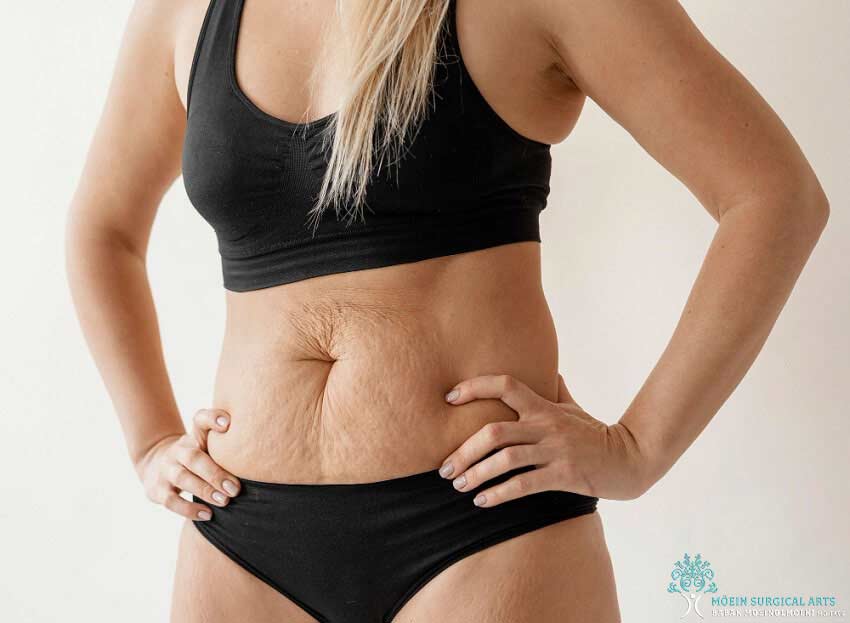 The best way to prevent these marks is to keep your skin moisturized.
Keeping your weight stable can keep your skin from stretching.
Pregnancy may cause stretch marks to form. Talk to your doctor about creams, lotions, and other treatments that may help to keep "tiger stripes" at bay.
Have Unsightly Stretch Marks You Want to Talk About? Schedule a Consultation Today
Getting rid of marks can make you feel better about yourself if they currently get you down.
Cosmetic surgery can remove your stretch marks while improving the attractiveness of your silhouette and the quality of your skin.
However, surgery is not something you should jump into.
It is important to be aware of the risks and side effects and the results you are likely to receive by undergoing one or more cosmetic procedures.
To learn more about what your results with cosmetic surgery could look like, schedule a consultation with Dr. Babak Moein of Moein Surgical Arts.
By meeting with Dr. Moein, you can find out if a breast lift, tummy tuck, mommy makeover, or daddy do-over is the aesthetic technique you've been waiting for to erase your stretch marks once and for all.
Dial now in Southern California to get started. (310)694-4486.