The spread of social media has led to the proliferation of the social media influencer. These ambitious and largely nomadic men and women have figured a way to build their audiences by posing for sexy photos and videos. And audiences eat it up, lavishing likes on their favorite influencers by the dozen. The more likes an influencer gets, the more clout they have, and more money they can earn. With the use of photo filters and media editing apps, people of all ages and walks of life can look like movie stars and get paid handsomely for it.
To an influencer, image and perception are everything, and filters can only do so much. To create a picture-perfect image, many social media influencers are seeking out cosmetic surgery.
Cosmetic surgery has become widely accepted for its ability to reverse aging, improve bodily contours, and rejuvenate the skin. These are the very qualities social media influencers are interested in, which is why the following ten cosmetic procedures have become more popular than ever.
10 Cosmetic Surgery Techniques Made Popular by Social Media Influencers
A majority of these cosmetic surgeries involve the face, which is no accident. According to the American Academy of Facial Plastic and Reconstructive Surgery (AAFPRS), the demand for preventative and minimally invasive cosmetic procedures has increased out of the desire to create the perfect selfie.
1. Rhinoplasty
Rhinoplasty is surgery that can repair nasal deformities. Patients with nose insecurities can experience a boost in confidence after a rhinoplasty procedure. The technique has been one of the gold standards in aesthetic surgery for decades. Even slight tweaks can create drastic changes to someone's face from the front and side view.
2. Facelift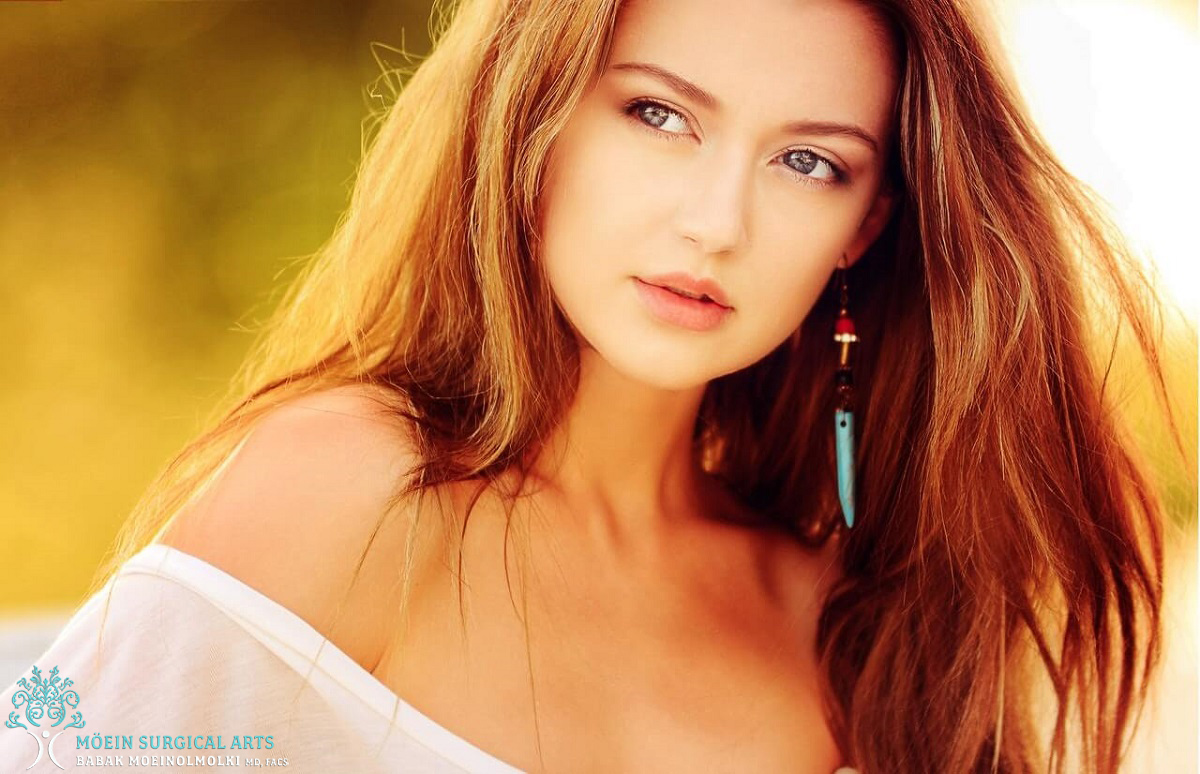 A facelift procedure can correct facial skin that has begun to sag, droop, or wrinkle. Facelift surgery can make fine lines and wrinkles disappear while rejuvenating the face and neck. This technique has drastic effects on the face from all angles.
3. Brow Lift
A brow lift smooths out the area above the eyebrows and below the hairline. A beneficial aspect of this cosmetic procedure is that any scarring that results from the incision is concealed within the hair. The results make the individual appear youthful and well-rested.
4. Blepharoplasty (eyelid surgery)
Blepharoplasty is a cosmetic procedure that corrects defects around the eyes. The surgery works specifically to diminish the effects of droopy or saggy eyelids. These effects are caused by a deterioration of the supporting tissues due to age. The eyelids are among the first parts of the body to show age due to the thinner aspect of the eyelid design. As we age, our eyelids make us look overworked and old beyond our years. Blepharoplasty can make you look youthful and rested.
The cosmetic surgeon performs this technique by removing excess fat and skin from the eyelid region. Both men and women can benefit from this procedure. This cosmetic procedure can have a drastic effect on your appearance and can significantly boost your self-esteem.
5. CO2 Fractional Laser Resurfacing
Everyone wants beautiful skin, but more and more people are looking for techniques that don't require extensive plastic surgery. This had led to a boom in the market for non-invasive and minimally invasive treatments used to preserve or restore one's youthful appearance.
Modern medical technology has improved to give people what they want. One exciting option for skin rejuvenation is CO2 fractional laser resurfacing.
Laser technology is the new and exciting trend for rejuvenating skin treatments. Laser resurfacing can reach depths 10 times greater than standard chemical peels or microdermabrasion treatments!
CO2 Laser Resurfacing is used to correct the signs of aging, tone issues, and texture concerns on the skin. The procedure, which is non-surgical, is effective for treating pigmentation problems, wrinkles, fine lines, and even acne scars. CO2 laser resurfacing stimulates collagen production, which rejuvenates the skin. The effects make the skin look tighter and healthier for a youth-providing effect.
The cosmetic surgeon uses a precise beam of light to treat the upper, damaged layers of facial skin. The laser utilizes a pulsing effect, which provides high-intensity light energy directly to the problem area. The searing heat from the beam encourages cell regeneration while the precise nature of the laser allows the surgeon to aim at exact locations, targeting red spots, brown spots, and other skin imperfections.
The tool that powers the CO2 laser can be modified to administer mild or more aggressive treatment to the skin, depending on the severity of the condition. The surgeons can best perform this cosmetic non-surgical procedure on patients with light-toned skin. Though it is not considered surgery, there is some downtime, with swelling and discomfort sure to diminish within two weeks.
6. Renuvion Skin Rejuvenation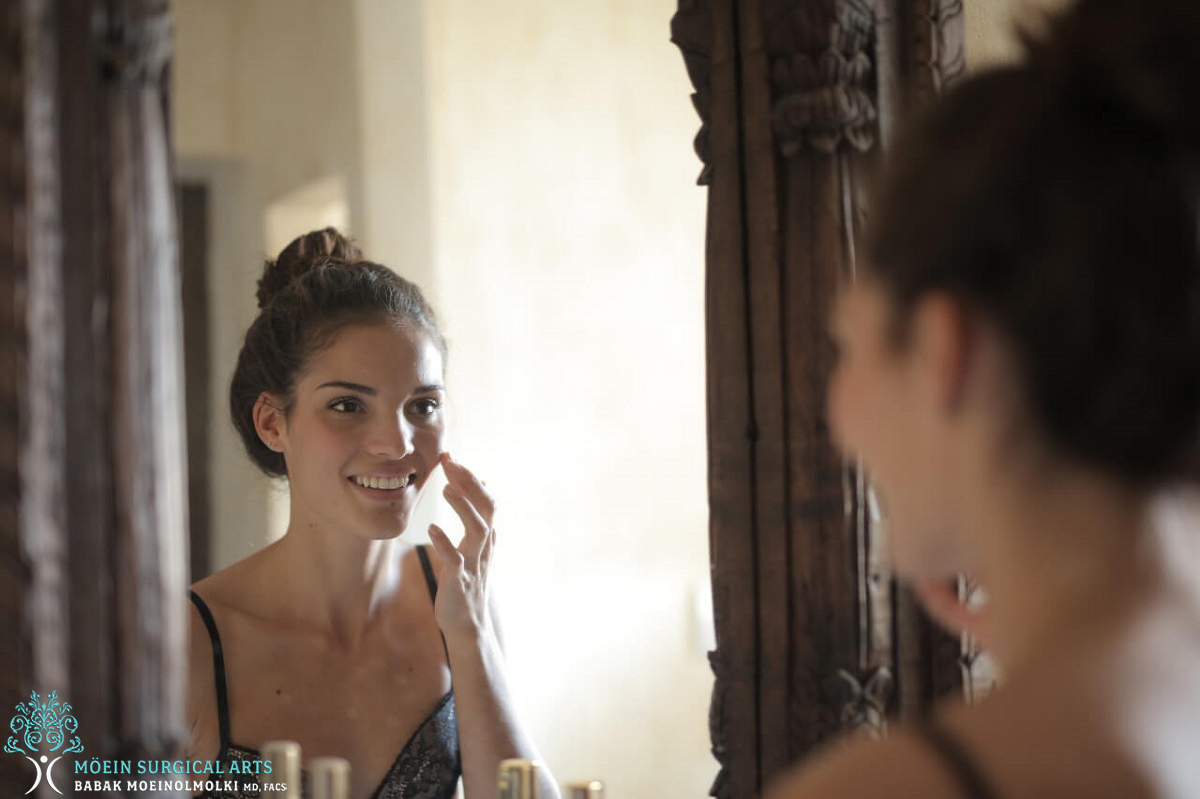 Renuvion is a technique that uses radiofrequency energy to gently contract the tissue beneath the skin. The energy beam is precisely targeted. You can use it as a standalone procedure or in conjunction with another surgery like liposuction.
The beam is composed of helium plasma combined with radiofrequency energy. The mixture of the two elements (called J-Plasma) heats the collagen and other tissue structures, causing the skin to contract. What's unique about Renuvion is that the J-Plasma is applied, then the area is cooled quickly. It will make this cosmetic treatment a fast and simple method for attaining tighter, younger skin.
While you will notice some instant effects from your Renuvion treatment, the true results of the procedure will present themselves over the span of six to nine months. Renuvion is considered a game-changing technology and the anti-aging effects can last for years into the future (with proper skin maintenance).
7. Injectable Neurotoxin (i.e. Botox)
You may be familiar with Botox, but that is only one type of injectable neurotoxin. By injecting a botulinum toxin into specific areas around the body using a microneedle, you can relax certain muscles, which create desired effects. The injectable neurotoxin can smooth away fine lines and wrinkles, but did you know you can also stop excessive sweating and migraines? For social media influencers, the ability of injectable neurotoxins to create a smooth and radiant appearance makes this the ideal cosmetic treatment for capturing the ideal selfie.
8. Facial Fillers
Facial fillers are non-toxic substances that can add volume to the face and other parts around the body. The jawline can be made more masculine or feminine, and chins can be made to look more pronounced. The surgeon will also use fillers to combat the effects of aging when skin and muscle deteriorate over time.
With facial fillers, there is little to no downtime. You may experience swelling and soreness at the injection site for a short time though.
9. Liposuction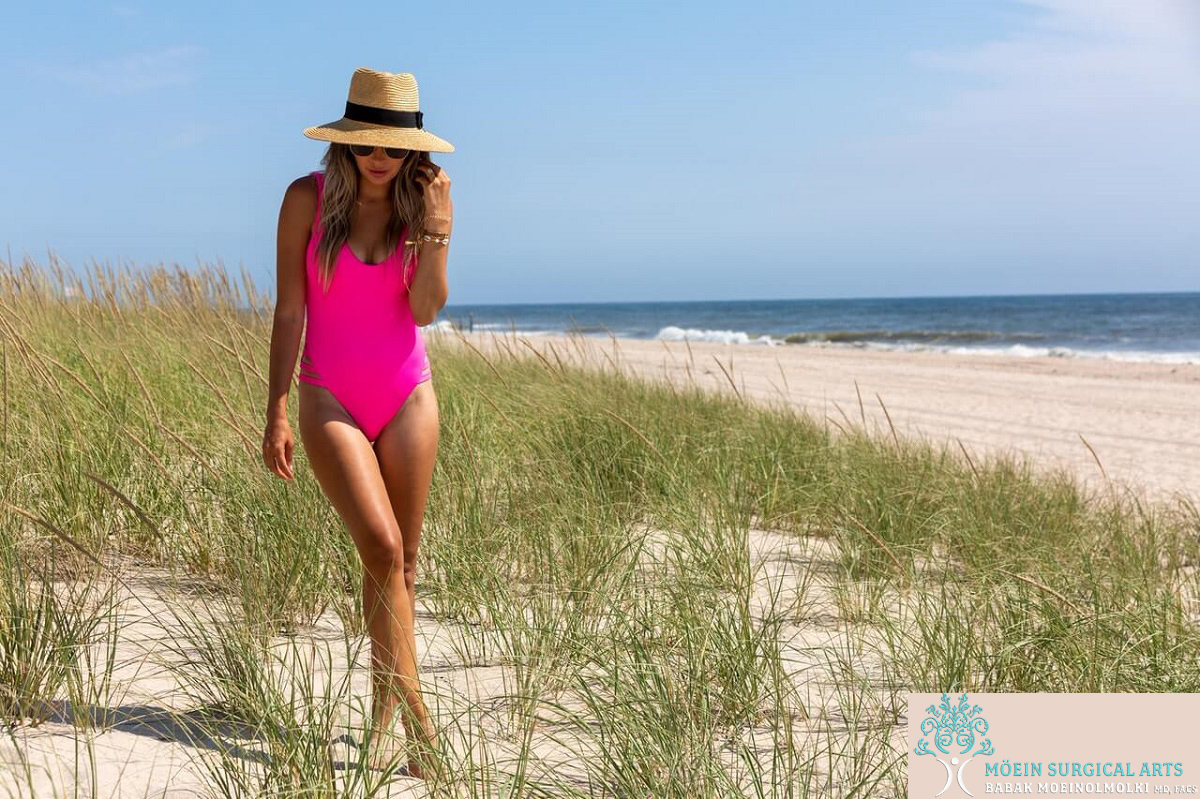 Traditional liposuction is a body contouring procedure that has been listed among the most popular cosmetic procedures for many years. The younger generations are realizing the ability of lipo to sculpt the body and develop contours that don't require image trickery or Photoshop.
Liposuction gives patients curves as nature gave them to you. The surgeon can use lipo to remove fat from key locations around the body, including the chin, neck, hips, thighs, calves, ankles, buttocks, abdomen, and upper arms. Virtually everywhere.
Traditional liposuction extracts the fat using a thin hollow tube known as a cannula. By inserting the cannula through tiny incisions, the cosmetic surgeon suctions out the excess fat. The fat cells are permanently removed, but your weight must still be maintained. You will notice some results of the lipo procedure right away. However, the true results will be visible in the upcoming weeks after your swelling has gone down. That's when you'll notice your slimmer waist, narrower hips, or more sculpted arms.
10. HD Lipo
While liposuction is effective for body contouring, Hi-Definition Liposuction is more geared toward "body etching". VASER stands for Vibration Amplification of Sound Energy at Resonance, which is a fancy term for ultrasound energy. By wielding a handheld device, the surgeon uses the intense beam of sound energy to break up fat cells, making them easier to remove.
Whereas traditional liposuction is designed to extract the deepest layers of stubborn fat, HD Lipo works on superficial fat. You know, the last five pounds you absolutely cannot lose in the gym without extreme dieting. VASER liposuction also allows your body's musculature to show through, giving you a toned or ripped appearance after one or several sessions.
Traditional lipo requires a few weeks of downtime and recovery while HD Lipo has a much easier recovery period by comparison. Both techniques are favorites of influencers who want that little extra help getting their bodies beachwear ready.
A Note About Realistic Expectations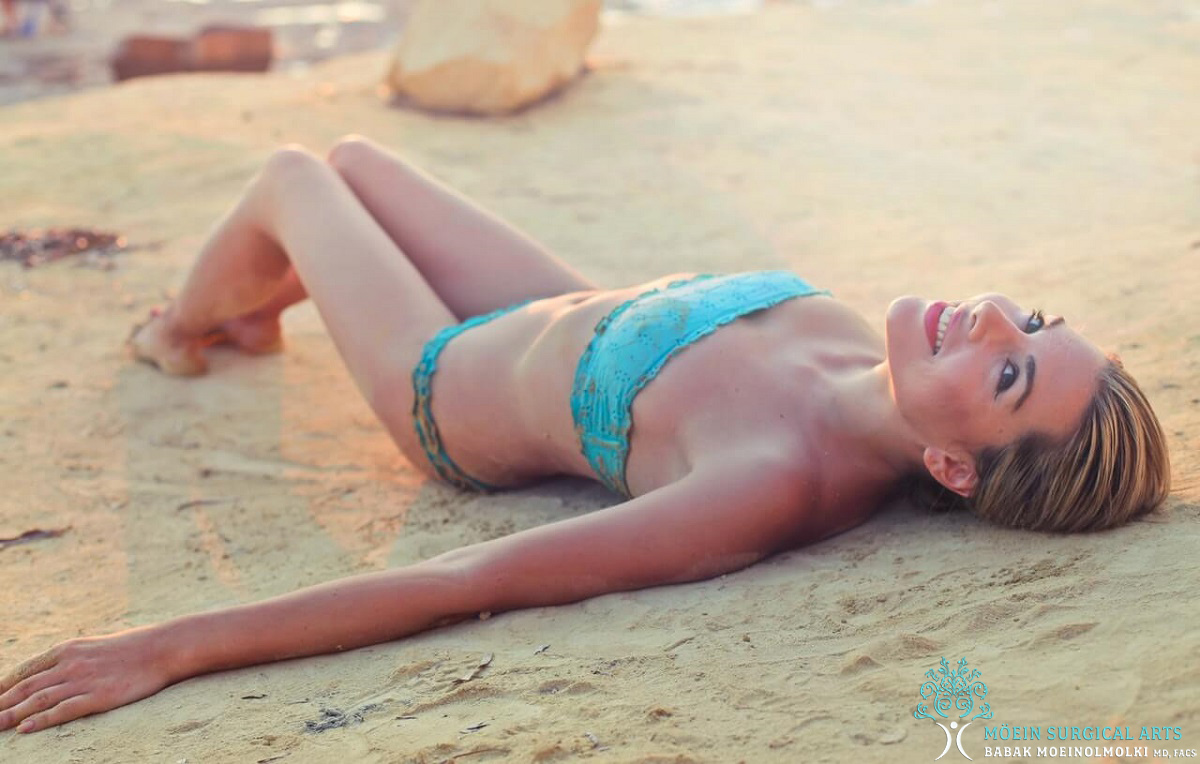 The increased use of Instagram and Snapchat filters, and editing apps like FaceTune, allow anyone to manipulate photos with a simple drag or tap of a finger. While these apps can give you clearer skin, improved bone structure, and thinner hips, the editing and our perception of the effects can lead to what experts have called Snapchat Dysphoria. People who exhibit symptoms of this disorder begin to seek out cosmetic procedures that may replicate their favorite photo filters.
However, cosmetic surgery can only do so much. It's also important to remember that photographs are not the most accurate depictions of what we look like. Dwelling on how we look in certain photographs can cause you to over-scrutinize the way you look in real life. This gives no mention to the fact that angles, lighting, and the quality of the camera can all affect how a photograph turns out. Cosmetic surgery can give you better skin, a smaller waist, and a more angled chin. However, your expectations must remain within the confines of reality.
Cosmetic Trends
You will discuss your expectations during your consultation with your cosmetic surgeon. The surgeon is going to want to know that your expectations coincide with what can be achieved realistically with surgery. The surgeon also wants to confirm that you're not following a trend. Trends can go out of style. Breast implants have always been popular but in the past women wanted the largest implants they could find. These days the trend is to go for smaller, more realistic breasts.
Trends can change but if you have good self-esteem, that lasts forever. It's acceptable to change things about yourself – to give yourself more radiant skin or a smaller nose. However, don't try to compare yourself to others and never try to replicate another person's appearance. Be yourself! Feel good about the skin you're in. Choose cosmetic surgery if it will lead to a better quality of life and improve the way you feel about yourself. But always consult with a cosmetic surgeon before making any major aesthetic decisions. Meeting with a doctor face-to-face is the best way to learn if a cosmetic procedure is capable of giving you the aesthetic effects you want.
Schedule a Consultation with a Cosmetic Surgeon in Los Angeles
As long as your motivations are healthy, cosmetic surgery can help anyone, including social media influencers, look their best online – and off. Cosmetic surgery can correct defects and minimize insecurities, bringing you a better quality of life and a surge of confidence.
Start now by discussing the cosmetic techniques you have in mind with a world-renowned aesthetic specialist, Dr. Babak Moein of Moein Surgical Arts. Call today in Los Angeles, Encino, or Glendale to schedule a consultation at (310)694-4486.