Are you unhappy with the visible signs of aging, but unsure what to do about it? Don't let your spirit fall with the leaves this season! There are many minimally invasive cosmetic procedures to help you. And there are even non-invasive procedures available to help combat and resolve a number of issues that may concern you.
According to the Plastic Surgery Statistics Report from the American Society of Plastic Surgeons, 16,349,031 minimally invasive cosmetic procedures were performed in 2019. They included submental fullness under the chin to stubborn and unwanted cellulite. Below is a detailed list of the top minimally invasive cosmetic procedures to help you look and feel your best. They are all with little to no downtime!
Getting Rid of a Double Chin Without Surgery
We've all been there. Reminiscing as we stare at old photos, wishing we'd stuck our chin up and out to relieve the submental fat that's settled beneath our face. In a study on the impact of submental fat (double chin) on one's appearance and self-confidence, Allergan found that nearly half of people find it bothering. 55% of women and 40% of men are affected by this area. Therefore, there's no wonder why effective treatments have grown in popularity.
Kybella for Double Chin Treatment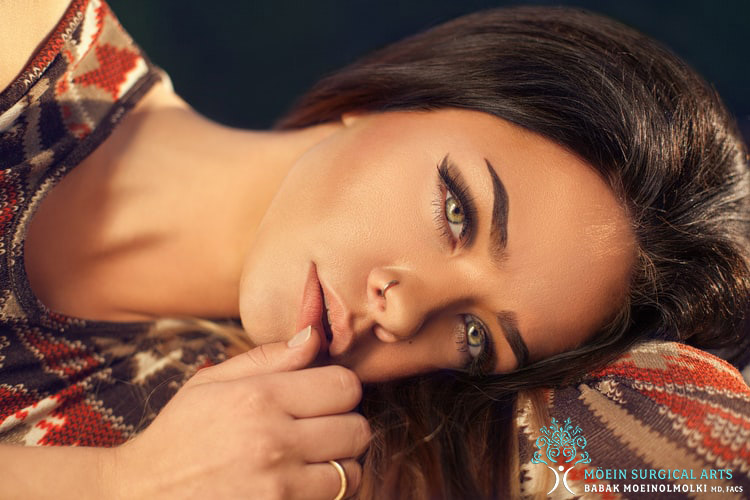 Kybella is an FDA approved, injectable treatment that can be administered over several sessions to help you achieve the chiseled and toned face you desire. Each treatment can be completed in 20 to 30 minutes and will lead to permanent results. Kybella can also dissolve the submental fullness beneath your chin. It will be producing these permanent results within 4-6 weeks after your final treatment.
With this minimally invasive, low-cost procedure, you can have that chiseled jawline you're used to seeing in the movies. But maybe, you're not worried about your chin. Given the number of filters and Facetune used so regularly these days, it's easy to wish your skin had that same supple, natural glow. Luckily, there's a fix for that as well.
Minimally Invasive Skin Treatments
From age spots to wrinkles, there are many reasons men and women are insecure about their skin. While a full facelift (Rhytidectomy) may have been typical in the past, there are many treatments now that allow for younger-looking skin, without having to plan for surgery.
A popular treatment is one that involves "resurfacing" of the skin. The doctors will apply different techniques to shed the top layer of epidermis on your face, making way for fresh, new skin to come to the surface. While this sounds intense, there are several procedures today that are effective and require little downtime.
Renuvion for Younger Looking Skin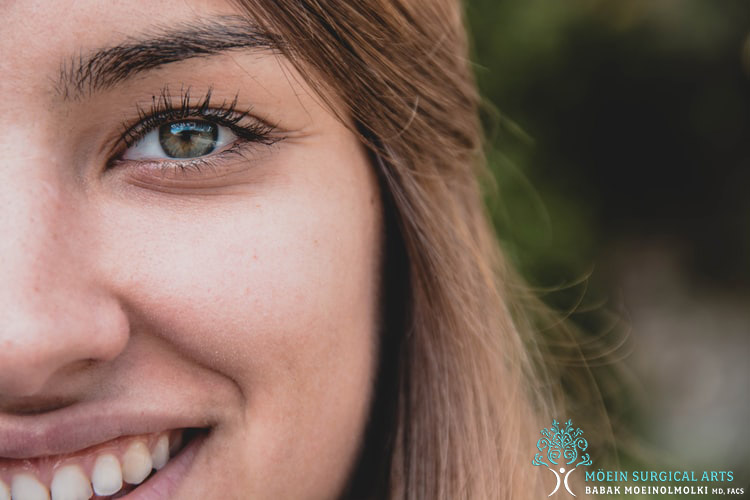 Renuvion is a non-surgical procedure geared towards rejuvenating the skin on your face, neck, and body by tightening and resurfacing the skin. This resurfacing will fade the appearance of typical insecurities such as fine lines and wrinkles, acne scarring, uneven pigmentation, and Melasma. This procedure works similarly to lasering, where the doctors apply plasma energy to the skin to produce the desired results.
In just a single afternoon treatment you can be on your way to firmer, younger-looking skin. We know that facial sagging and dark spots can be a troublesome issue, especially after summer sun exposure. Renuvion is a treatment that can help you resolve a wide array of bothersome skin issues.
A major bonus to Renuvion is that you only need a single treatment to achieve results. Typical recovery time averages from 2-3 weeks after the procedure. You may experience some irritation and swelling, followed by steadily improving results over several months after the initial treatment.
Co2 Fractional Laser Resurfacing
Taking care of your skin is a big part of ensuring a healthy, vibrant appearance. Our skin bears the brunt of the elements and can show signs of wear and tear. Fortunately, there are tools like fractional laser skin treatment that can give you fresh, vibrant skin.
Unlike Renuvion, which uses sound energy, Co2 Fractional Laser Resurfacing uses an ablative laser to resurface small areas of the skin. While results from this procedure are achieved over the course of multiple quick sessions, downtime is significantly less than Renuvion. You may experience mild sunburn symptoms for about three days, but that's about it.
This minimally-invasive procedure uses a Carbon Dioxide laser to achieve resurfacing results designed to fade dark spots, scars, and fine lines and wrinkles. This specific laser is the most powerful in its class. We can use it to achieve youthful skin on the face, neck, and hands. The Co2 laser is also efficient in removing sunspots and precancerous tumors often found on the skin.
Skin tightening, resurfacing, and submental fat removal are effective. They are sought-after facial treatments, but some people may feel they need more than these treatments have to offer. The advanced world of cosmetic procedures has given us a non-surgical facelift that will effectively resolve a number of major skin issues.
La Silhouette Instalift Procedure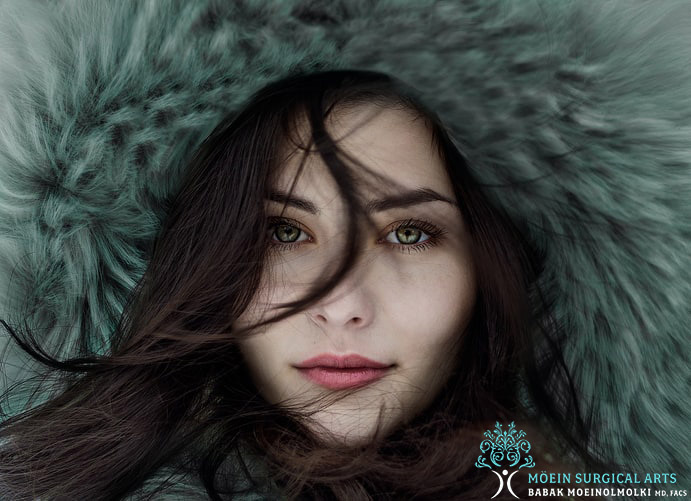 It is now possible to achieve the contoured and firm look of a surgical facelift, without major surgery. La Silhouette Instalift is a minimally invasive cosmetic procedure designed to achieve younger-looking skin by targeting signs of aging such as deep wrinkles, loss of collagen and fullness, and sagging skin around the eyes, cheeks, and neck.
This procedure requires no incisions, leaves no scarring, and has no downtime. Doctors can perform this quick and effective skin treatment in under an hour in their office. You'll be home that very day, only to return a few times per year to maintain your results with injectables. The beauty of this beauty treatment lies in the ability to achieve a newly contoured face and youthful appearance in one session, with little effect on your busy schedule.
Minimally Invasive Cosmetic Procedures for the Body
While signs of facial aging are a stressor for men and women alike, stubborn body issues are on the forefront of people's minds as well. From cellulite to age spots, your body is not immune to the signs of aging. These minimally invasive cosmetic procedures can have you feeling more confident in your body's appearance. It will lead to increased serotonin for a variety of reasons.
Velashape for Cellulite Reduction
This non-invasive procedure can achieve targeted results in effectively removing the stubborn dimples that never seem to go away, even with exercise. Velashape will feel similar to a massage. It similarly uses a vacuum treatment. It also uses massage rollers to prepare the skin for the light energy used to target the cellulite.
The performance time for Velashape is under an hour with no downtime and often immediate results. While you may need a series of treatments depending on your specific circumstance, results will gradually improve over time with cellulite being severely diminished or eliminated over the course of three months.
Velashape for Body Contouring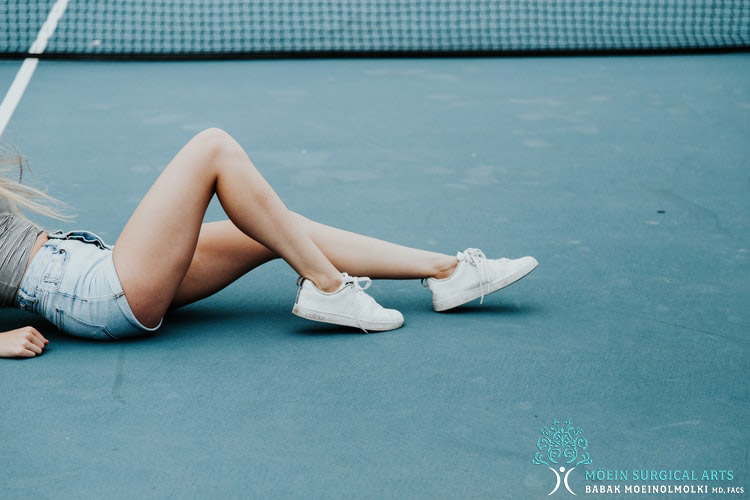 Who doesn't want an improved body shape, without the struggle of targeted and oftentimes inefficient exercises? Velashape for body contouring is a non-invasive procedure that uses the same technology and similar processes as other cellulite reduction procedures. With Velashape body contouring, you can also reduce fullness in areas of your body that have been stubborn in the past.
Similar to the cellulite reduction procedure, Velashape body contouring requires no downtime. Therefore, doctors can perform it in one afternoon with results achieved after six treatments. Like many body-altering procedures, we can enhance and maintain the results with appropriate diet and exercise.
Choosing the Right Cosmetic Surgeon for Your Goals
You need to choose a cosmetic surgeon that is widely practiced and experienced in their field, and one that will understand your goals. Most of all, you want a professional who will be honest with you about how to attain your aesthetic objectives.
At Moein Surgical Arts, Dr. Moein and his team are committed to providing you with the best cosmetic procedure money can buy. Not only will he help you choose the right procedure to achieve your aesthetic goals, but the team at Moein Surgical Arts will equip you with the tools necessary to maintain them.
Don't spend another minute watching the seasons change. And stop dreaming of ways to refresh your skin or target stubborn body issues. Instead, call (310) 694-4486 to schedule a virtual consultation with Dr. Moein to determine which procedure might be best for you.