A cosmetic surgery consultation is the first step to correcting those defects that make you insecure. This discrete meeting with a cosmetic surgeon allows you to determine if you have a rapport with the doctor. You can gauge the orderliness and cleanliness of the office or surgical center and undergo a physical exam to determine if you are a suitable candidate for the procedure you want. But there's more!
This one-on-one meeting lets you learn as much as possible about the cosmetic surgeon, the procedure in question, and the benefits, risks, and fees associated with the cosmetic surgical procedure. To get as much out of this all-important sit-down session as possible, and to alleviate your concerns, it is essential to ask a number of questions only your cosmetic surgeon can answer. Here is a list of questions you should ask. By the end of your appointment, you will be more knowledgeable of the surgeon's qualifications, processes, and much more.
Ask These Questions the Next Time You Sit Down with a Cosmetic Surgeon
Are You a Board-Certified Cosmetic Surgeon?
Don't feel bad about putting a cosmetic surgeon on the spot by asking about his or her qualifications. This is one of the very reasons you booked the appointment. You want to know if the professional has the experience, training, and skill to give you the beautiful results you expect.
It is important to ask about board certification. A board-certified cosmetic surgeon has completed extensive post-secondary education. This might include a bachelor's degree in biology of chemistry in addition to a three-year residency.
The surgeon confirming board certification infers that the surgeon has taken all the necessary steps to become a reputable cosmetic surgeon. It also confirms that the surgeon has the skill and knowledge to perform the procedure you want safely with favorable results.
Am I a Suitable Candidate for the Procedure I Want?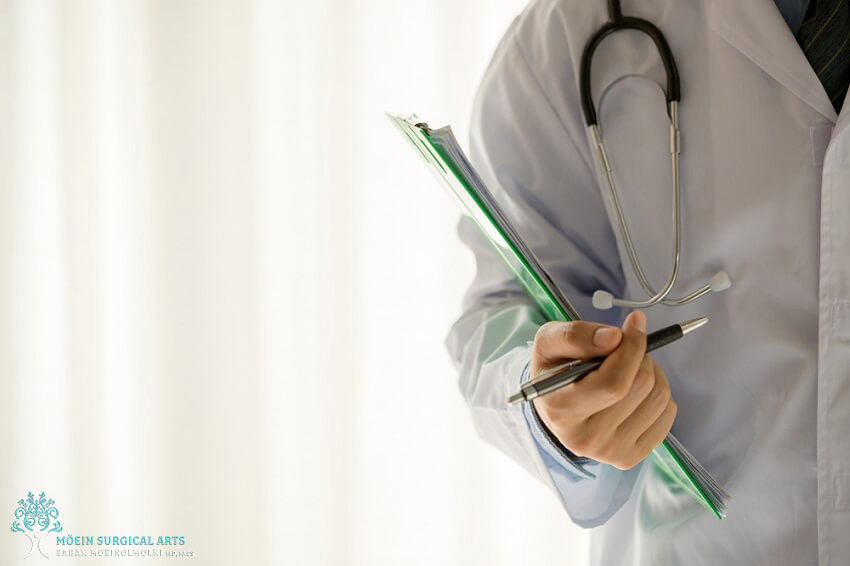 When scheduling a cosmetic surgery consultation, many people have pre-planned for a specific surgery. For aging on the face, you might go into the meeting with expectations of asking about the facelift, for example. Or the tummy tuck for sagging along the abdomen.
A cosmetic surgery consultation typically includes a short physical exam, in addition to questions about the state of your health and health history. The results of the examination and answers to the surgeon's questions can determine your candidacy for cosmetic surgery.
To qualify for cosmetic surgery, you must be generally healthy, with good lifestyle habits (no smoking, for example).
This question can help you determine if the procedure you want is right for you.
If Not, Why Am I Not a Good Candidate?
The cosmetic surgeon may end up telling you that you are not a suitable candidate for cosmetic surgery. An example might be the mommy makeover if you are not yet finished having children. Or liposuction if you are not as close to your ideal weight as possible.
Read our article: Mommy Makeover After Childbirth – How Long Do You Have to Wait?
This question can let you know what you may need to work on to become a suitable candidate for the aesthetic procedure you have in mind.
Do You Recommend Another Procedure Instead? If So, Why?
You may have a specific procedure in mind – the facelift, tummy tuck, or breast augmentation – but the surgeon may present a recommendation that differs from your expectation.
For example, instead of a facelift, the surgeon may recommend Morpheus8, which is a non-surgical alternative to the facelift. Instead of the tummy tuck, the surgeon may recommend Renuvion with liposuction, which offers fat removal and skin tightening.
Read our article: Morpheus8 – The Non-Surgical Alternative to the Facelift
Instead of simply breast augmentation, the surgeon may recommend the breast lift along with augmentation and the fat transfer technique. The latter uses your own fat taken from a donor site on your body before it's injected into your breasts for greater volume and shape and natural-looking results.
Read our article: How to Choose the Ideal Breast Surgery for Your Body Contouring Goals
How Often Do You Perform the Procedure I Want?
Here you expect to receive an actual number of procedures the surgeon may have performed before you. You don't want to undergo a procedure the cosmetic surgeon has little experience in. Conversely, you will feel better about choosing the cosmetic surgeon if performing the procedure you want is a regular occurrence.
Do You Have Before and After from Patients with Similar Qualities and Concerns?
You don't have to take the surgeon's word for it that he or she has performed the surgery you want in the past. Ask to see proof. Cosmetic surgeons often take before and after photographs. This is done for marketing purposes. These pictures are typically placed on the surgeon's website to highlight examples of the surgeon's experience and skill. The before and after photos also let the patients themselves see the contrast between their previous condition and how they look after the surgery.
What are the Benefits of the Procedure I Want?
This question may seem redundant at first. A facelift makes you look younger. A tummy tuck gives you a flat and firm abdomen. But it's important to understand that some procedures offer benefits that go beyond mere looks.
The tummy tuck, for example, offers stronger abdominal muscles in addition to the removal of saggy and excess skin along the abdomen.
A breast lift and breast reduction can help with back pain caused by heavy strain.
Rhinoplasty often improves breathing in addition to making your entire face more attractive.
The answers your surgeon gives to this question may surprise you and will probably make you more excited than ever to undergo your upcoming procedure.
Are There Any Risks to Cosmetic Surgery?
Every surgery comes with some semblance of risk. Anesthesia alone comes with several risks, such as nausea and embolism. The surgeon wants to ensure you are well aware of all the risks of surgery before you sign on the dotted line.
What Will a Favorable or Unfavorable Result Look Like?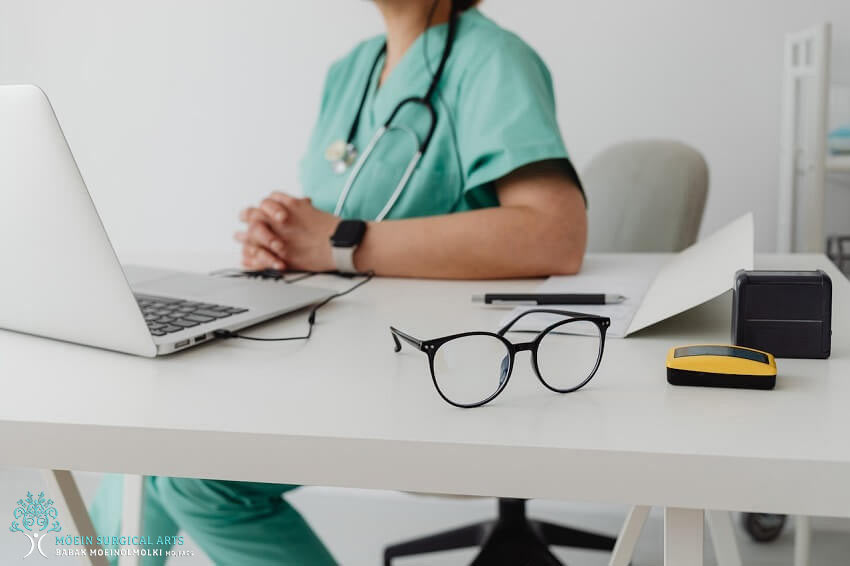 Some patients bring photographs of models, singers, and actors to their cosmetic surgery consultations. These help the surgeon understand the results they hope to get. A cosmetic surgeon's job is to manage your expectations. This is accomplished by informing you what the results will look like after surgery.
By asking about unfavorable results, you will be able to identify if a follow-up surgery is necessary. Keep in mind that swelling and bruising are likely as you are rolled into the recovery area. It may take time for your results to fully show through. The answers to this question will help you anticipate delayed results and give you an idea of what to expect once the side effects of surgery subside.
How Long Do the Results of Surgery Last? Are Touch-Up Treatments Needed?
No amount of cosmetic surgery can stop the effects of aging. They can only slow aging down. The facelift, tummy tuck, and liposuction are considered permanent procedures. The effects last for many years as long as you maintain your results. You can maintain your results by controlling your weight, practicing healthy life habits, and staying hydrated, in addition to getting adequate sleep.
Some procedures, both surgical and non-surgical, may require additional treatments or follow-up treatments in order to experience optimal results or maintain results. Breast augmentation, for example, may require a follow-up surgery after ten years or so. Skin rejuvenation may require additional treatments to experience young, blemish-free skin.
Will I Need Revision Surgery Later? If So, Why, and How Likely Will I Need It?
This question lets you anticipate if you need to schedule surgery later, such as breast augmentation, which should be repeated after a decade or so. Revision surgery may also be required if the original surgery failed to produce favorable results. Gynecomastia surgery for the reduction of male breasts may require a follow-up if the excess breast growth returns following the original procedure.
Where Will the Surgery Take Place?
Some cosmetic surgeons operate at a dedicated surgical center while others work out of a hospital. Asking this question lets you know where to show up on the day of surgery. You can also tell a friend or family member, who may be required to drive you home afterward.
Should I Wear Any Particular Clothing When Arriving for Surgery?
Most cosmetic surgeons will tell you to wear comfortable clothing that can be easily removed before surgery and slipped on after surgery.
Is the Surgical Center Accredited?
If the cosmetic surgeon performs surgery at a dedicated surgical center, ask if the center has received accreditation. That means the center is approved according to local and national laws and regulations, and that all safety protocols have been followed.
What Happens if an Emergency Occurs During My Cosmetic Surgery?
All surgical procedures put you at some sort of risk. Complications can occur due to infection or anesthesia, for example. If an emergency occurs, the surgeon may have to transport you to the local hospital unless the surgical center is equipped for emergency situations. The answer to this question lets you know what to expect in case anything goes wrong during your procedure (though you hope it never happens).
Will I Stay Overnight or Will the Procedure Be Outpatient?
Many procedures allow you to go home after a short recovery, such as gynecomastia surgery and abdominoplasty. Breast augmentation can involve an overnight stay, but not always. The answer to this question lets you know if you should get a ride home the day of surgery or if you should pack a bag in anticipation of a hospital sleepover.
What Type of Anesthesia Will Be Used During My Procedure?
Cosmetic surgery can involve general anesthesia, which renders you unconscious. A local anesthetic is used in some cases, which only numbs the affected area. Some procedures use a local in addition to sedation, which makes you relaxed and numbs you simultaneously.
What Can I Expect During My Recovery?
The answer to this question lets you know if you can expect pain, discomfort, sleepiness, soreness, bruising, loss of mobility, difficulty sleeping, and other side effects while you heal.
What Activities Can I Engage in While Recovering from Cosmetic Surgery?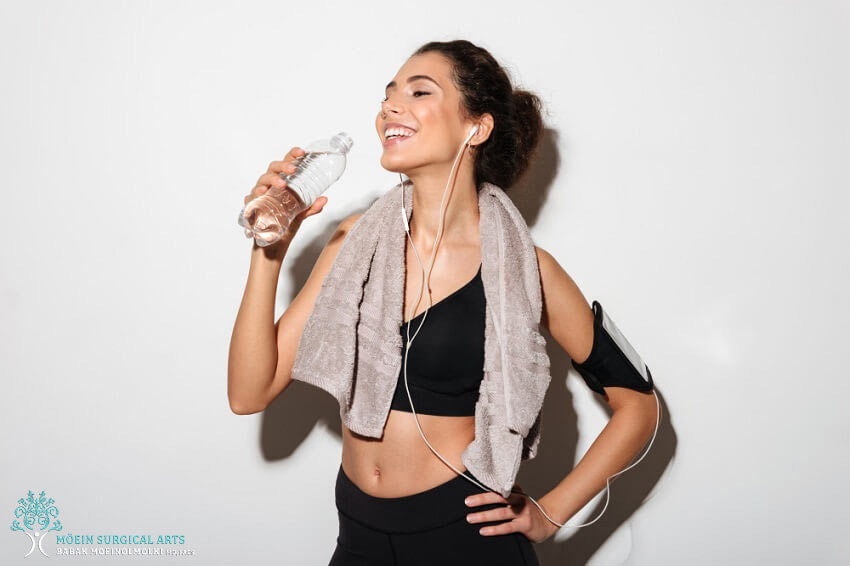 Most cosmetic surgeries require you to rest for at least a few days, and maybe up to a few weeks. You will want to ask about exercise, heavy lifting, and engaging in work activities, particularly if your work is strenuous in nature.
When Can I Return to Work?
If you work at a desk, you may be able to return to work within a couple of weeks with most procedures. Some surgeries may have you back to work within a matter of days. For strenuous jobs, such as construction, you may be required to stay home from work for at least a few weeks.
Will I Have Scarring? Will the Scars be Visible? How Can I Minimize Scarring?
Anytime the skin is injured, a scar can result. Incisions made on the abdomen, along the chest, and behind the ears for a facelift can leave visible scars. Cosmetic surgeons strive to hide incisions – and the resulting scars – within the natural folds of your body. Any scars that do result will typically fade with time. The cosmetic surgeon may offer tips for lightening scars, such as creams and other treatments.
What is the Total Cost of My Procedure?
During a cosmetic surgery consultation, once a procedure is agreed upon, you will receive a free quote for the surgical session. The fee may include the cost of the procedure itself, prosthetic devices such as breast implants, anesthesia fees, surgical assistant fees (such as the anesthesiologist), the surgeon's fees, surgical center fees, and others.
Are There Options for Medical Financing?
Many surgeons partner with companies like Care Credit that allow you to finance cosmetic surgery. You can have surgery now and worry about paying the full price of the procedure later. Having payment options makes cosmetic surgery accessible, even if you don't have the full amount available for the procedure you have in mind.
Be Prepared to Ask Doctor Moein Your Question During a Discrete Consultation
Now that you have a full script of questions to ask, book an appointment with a board-certified cosmetic surgeon, Doctor Babak Moein. Doctor Moein operates out of the accredited surgical center known as Moein Surgical Arts in Los Angeles, California. With decades of experience, a community of happy patients, and a surgical staff that is attentive to all your needs, you will feel right at home during your cosmetic surgery consultation appointment.
When you are ready to meet with a surgeon to correct your aesthetic defects, for a surge of self-esteem, call (310)694-4486 to book your appointment with Doctor Moein.