A mommy makeover gives you a chance to reclaim your pre-pregnancy body following childbirth.
To be eligible for a mommy makeover, you must be finished having children.
The changes to your body made during the procedure are long-lasting, as long as you do your part to preserve the results. Having children again after you've had a body makeover will only undo all the cosmetic alterations.
That being said, if you are done having kids, and you long for the days when you had a flatter tummy, youthful contours, and smoother skin, a mommy makeover procedure could be right for you.
To be sure, here is all you need to know about this all-in-one procedure. We also answer the most important question most women ask when it comes to choosing this surgery, which is: "How long should you wait after childbirth before having mommy makeover surgery?"
But first…
What is a Mommy Makeover Procedure?
Having children is one of life's most supreme gifts. Unfortunately, the act of having children can wreak havoc on a woman's body. Maybe you can relate.
During events like pregnancy, childbirth, and breastfeeding, your body underwent many, significant changes.
As you might have discovered, these changes aren't easily addressed with exercise and diet alone. That's not to mention that it's sometimes difficult to get enough exercise, nutrition, and sleep when you become a parent. This can make it even more difficult to regain the figure you enjoyed prior to giving birth.
The mommy makeover procedure can help. As one of the most popular cosmetic procedures in the country, the surgery can help you:
Rejuvenate and lift your breasts, improving their shape and the quality of your breast skin.
Flatten your tummy, erase saggy skin, and potentially eradicate stretch marks!
Remove stubborn pockets of fat from your cheeks, neck, abdomen, upper thighs, arms, or back.
Since every woman is different, and no two post-pregnancy concerns are ever the same, your mommy makeover procedure may be different than another mother choosing the surgery after you. This makes the procedure highly customizable, allowing you to address all or most of your individual concerns with a single surgical session.
Common Bodily Changes During Pregnancy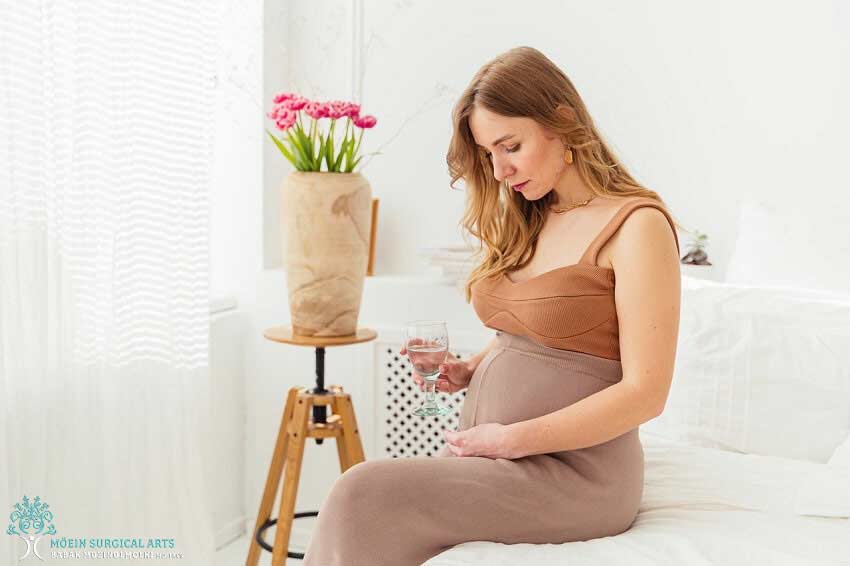 Being pregnant, having children, and breastfeeding impact each woman in a unique way. However, most women who have experienced these events can relate to one or more of the following changes to the body.
Lost Volume: Many women who have breastfed in the past experience breasts that have now lost volume. Not only do the breasts lose shape, but they may appear smaller than they once were.
Breast Sag: Breast skin is incredibly thin. Changes during pregnancy and childbirth can cause the skin to become thinner and lose its elasticity. When these changes are paired with gravity, saggy breasts are the unfortunate result.
Belly Fat: The abdomen is often a point of concern for many women who want to have a mommy makeover. Loose skin and excess fat on the stomach region can cause clothes to fit poorly, make exercise troublesome, and hinder your self-esteem.
Body Fat: Post-pregnancy body fat is often resistant to the standard ways of losing weight. You might have pockets of fat in weird places, and we all know spot-reducing fat never works.
Vagina and Labia: Oversized labia can impede sexual intercourse and cause problems with exercise and when wearing shapewear such as spandex.
The mommy makeover procedure can address nearly all of these concerns with a single surgery. It brings with it the added benefit of only having to recover once.
How Does a Mommy Makeover Address Your Aesthetic Concerns?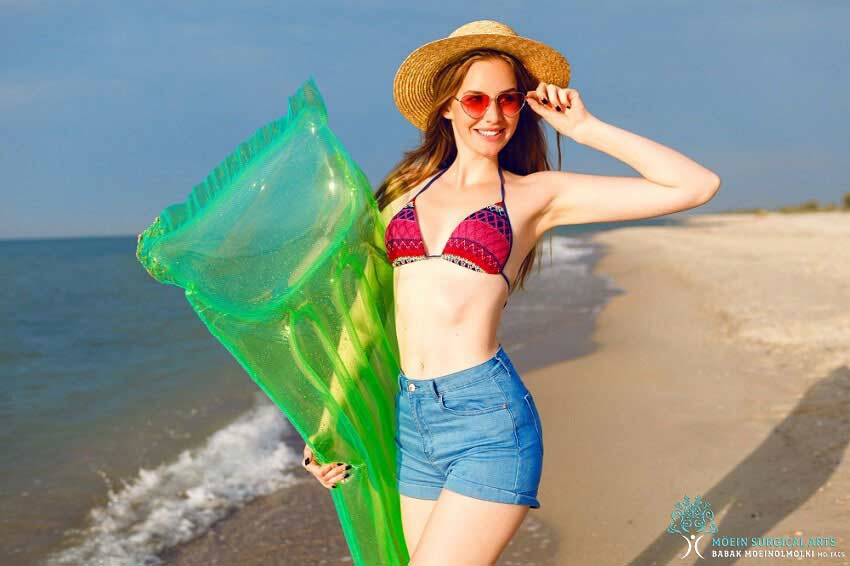 Breast Enhancements
You have a few options when it comes to enhancing your breasts as a part of a mommy makeover after childbirth.
Breast augmentation uses breast implants to give your breasts the desired size and shape.
Natural breast augmentation uses your own fatty tissue (taken from a donor site on your own body, such as your abdomen) to give the breasts a natural-looking boost.
You can have a breast lift by itself or with breast augmentation to raise, support, and enhance the breasts when saggy breasts have become an issue.
Abdomen
Your cosmetic surgeon can address saggy and wrinkly skin on your abdomen with a tummy tuck or liposuction.
Liposuction can be ideal for ridding your body of love handles.
You can have a lipo by itself or in conjunction with the tummy tuck.
The tummy tuck flattens your tummy and has the added benefit of strengthening your abdominal muscles while also eradicating excess skin and fat from your belly region.
The tummy tuck can even take care of stretch marks if they appear within the treatment area!
Vagina and Labia
If you find that your vagina is looser after having a vaginal delivery, and it's affecting your sex life, a vaginoplasty could be part of your mommy makeover procedure.
Elongated labia can also be treated with makeover surgery. Labiaplasty can be included if elongated or oversized labia are negatively affecting your quality of life.
As you can see, you have many options when it comes to improving your post-childbirth body.
Now, for the most important question: How long should you wait before making your body over?
How Long Should You Wait After Childbirth to Have a Mommy Makeover?
The question of when to have a mommy makeover is an important one to ask your cosmetic surgeon.
Your surgeon will gauge your qualifications for the procedure based on a number of factors.
Recoverability: Your surgeon wants to know how quickly your body recovers from pregnancy and childbirth. This is different for every woman.
Breastfeeding: If you are still breastfeeding, your surgeon will recommend that you wait until your little one is weaned. If you are finished with breastfeeding, that is a good indication that you are good to go for mommy makeover surgery.
Lifestyle: During the initial consultation with your cosmetic surgeon, you may be asked about the ways in which the rigors of motherhood may have impacted your daily routine.
Plans: Your surgeon will ask about your future pregnancy plans. If you don't plan to have any additional children, a mommy makeover procedure may be the best option for you.
C-Section: If you've had a C-Section during childbirth, you may be asked to wait a tad longer before considering a makeover procedure.
Let's look at these individually.
How Recovered is Your Body Following Childbirth?
After giving birth, your body needs time to recover from all the changes you endured throughout your pregnancy.
In the months following the birth of your child, your breasts and abdomen will naturally contract back to their pre-pregnancy state. Breastfeeding can prolong this process, however.
You will want to give your body time to adjust after your child has been born. Your cosmetic surgeon can create a tailored mommy makeover treatment plan that addresses your specific concerns and goals.
Are You Finished Breastfeeding?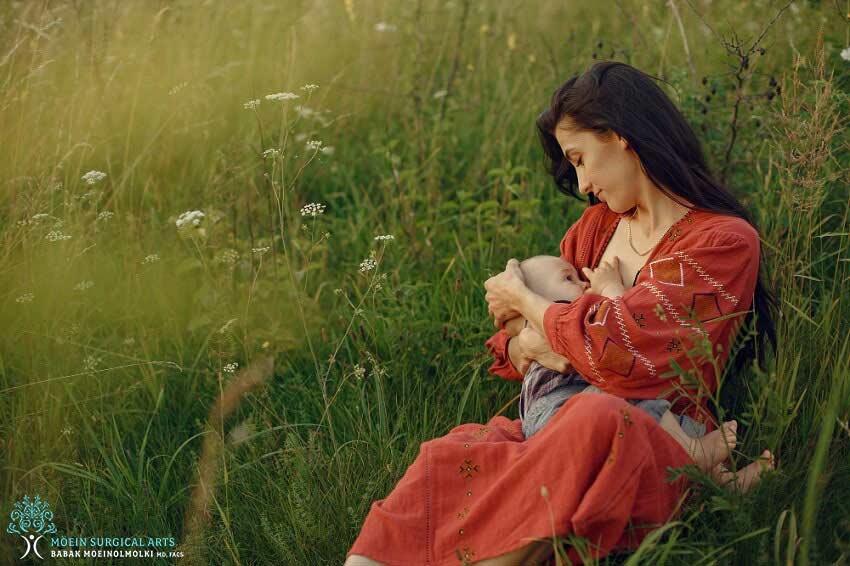 If your mommy makeover surgery involves a breast augmentation or breast lift, you may be told to wait at least six months to have a mommy makeover.
The reason for the long wait is to allow your milk production to stop before the surgery.
You'll also want to ensure that your breasts have returned to their new volume, which is typically smaller than they were before you became pregnant.
Your surgeon will advise that you be within five to ten pounds of your goal weight if your breast volume tends to change with weight gain or weight loss.
Will a Mommy Makeover Interfere with Your Parenting Lifestyle?
The act of raising a young child is exhausting both emotionally and physically. If you are considering a mommy makeover, you don't have to be told; the job of a mother is one of the toughest on Earth.
Even though your body may be fully healed from your surgery, you might not be ready to manage the juggling of childcare with major surgery recovery.
If your child is six months old or younger, your cosmetic surgeon will advise that you wait before undergoing mommy makeover surgery. At this stage, you are still experiencing disruptions to your nightly sleep patterns, and the downtime required to achieve optimal surgical results may be difficult to come by.
There is one more major consideration to mention. One of the stipulations of mommy makeover recovery is that you are to refrain from heavy lifting for four-to-six weeks following surgery. This would make it nearly impossible to cradle your baby.
For these reasons, many women choose to wait until their children are a tad advanced in age and more self-sufficient before undergoing a mommy makeover procedure.
Are You Done Having Children? You Might be a Prime Mommy Makeover Candidate
Your cosmetic surgery is likely to ask about your future pregnancy plans.
Every time you get pregnant, your body is going to undergo similar changes. This can potentially undo many of the aesthetic improvements made during the mommy makeover.
Even if you haven't decided about your future family plans, tell your surgeon about your indecision. It may factor into the timing of your cosmetic surgery.
It's never a bad thing to delay cosmetic surgery. You should only opt for a procedure when you know it's the right time, and you'll receive the best results.
Waiting until you're confident about not having more kids is the best way to ensure your mommy makeover results withstand the test of time.
Have You Had a C-Section?
If you had your child through a C-Section, you could face complications during any major surgery.
If your surgeon went ahead with a mommy makeover too soon, you could potentially face side effects like blood loss, fatigue, and elevated estrogen levels. Your immune system might also be depressed, which increases your risk of infection.
It is still possible to have a mommy makeover six months after a C-Section pregnancy, but that's a judgment call that is best made by the best cosmetic surgeon, such as Dr. Babak Moein of Moein Surgical Arts.
When is the Right Time to Makeover a Mother's Body?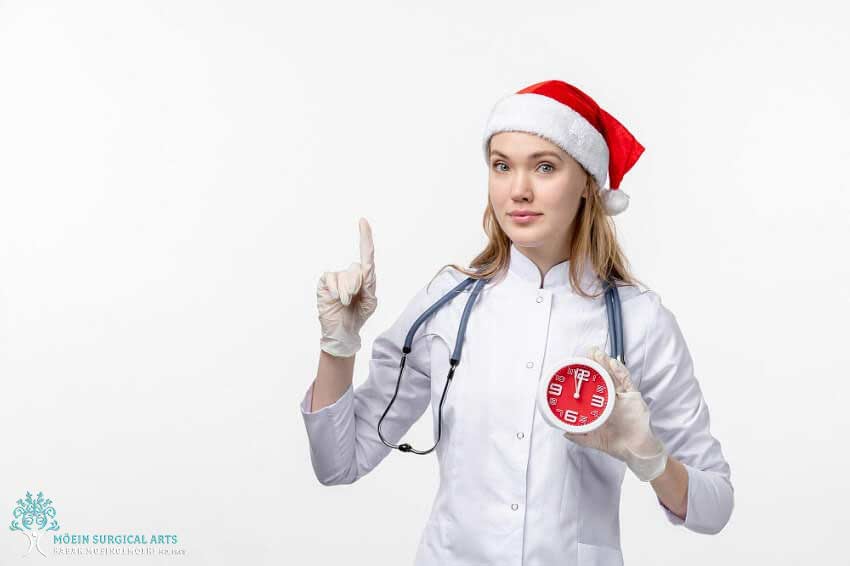 As you can see, the choice of when to have one of these all-in-one cosmetic surgeries is different for every person.
Only after consultation and thorough examination with a cosmetic surgeon can determine your right time for an all-body makeover.
The surgeon might tell you to wait six months if you gave birth recently, or he/she may give you the green light if your kids are a bit older, and you're dying to return your body to its pre-pregnancy glory.
How Much Does a Mommy Makeover Cost?
Since the typical mommy makeover involves a number of different surgeries, it can be costlier than other cosmetic surgeries.
On average, a mommy makeover costs between $10,000 to $20,000.
If you think you might have trouble paying for a mommy makeover, keep in mind that most cosmetic surgeons provide financing plans to help patients manage the cost of esthetic enhancement. Companies like CareCredit and Prosper Healthcare Lending can provide the means of having surgery now. They make affordable repayment terms and conditions.
Ready to Learn More? Schedule a Consultation Today with Dr. Babak Moein!
Are you ready to reclaim your pre-pregnancy body? Do you want to know if you're a viable candidate for the mommy makeover procedure? If so, we welcome you to contact us for a consultation.
Schedule today by calling Dr. Moein from anywhere throughout Southern California. Dial (310)694-4486.