Tummy tuck surgery and liposuction are two entirely different procedures, yet they go together quite well. There are similarities. For instance, both cosmetic procedures are designed to contour the body and leave you with a sculpted silhouette. While liposuction can be used on any part of the body, when the procedure is combined with the tummy tuck, terrific things can occur.
This post will explore how your life can change by adding tummy tuck and liposuction to your life. After undergoing both procedures, you can gain a slimmer midsection and an immense boost to your quality of life.
Keep reading to learn more about both cosmetic surgeries. You will learn how they are performed, the variations of procedures offered, and how much you stand to spend. If you have a flabby midsection, you'll definitely want to read till the end.
Are You a Candidate for a Tummy Tuck?
Tummy tuck surgery (abdominoplasty) is a popular cosmetic procedure that is aimed at removing excess skin and fat from around the abdomen. In the hands of a talented cosmetic surgeon, the aesthetic technique can correct loose and saggy skin from the abdomen. This excess tissue may be present because of aging, genetics, significant weight gain or loss, and pregnancy.
The results of tummy tuck surgery are long-lasting and offer immense self-esteem benefits as well as skin quality enhancement.
You would be an excellent candidate for abdominoplasty if you have loose skin around your abdomen and are in good general health (including being a non-smoker). You should also be close to your ideal weight. For women interested in the procedure, you would be an ideal candidate if you aren't planning any future pregnancies.
How is a Tummy Tuck Performed?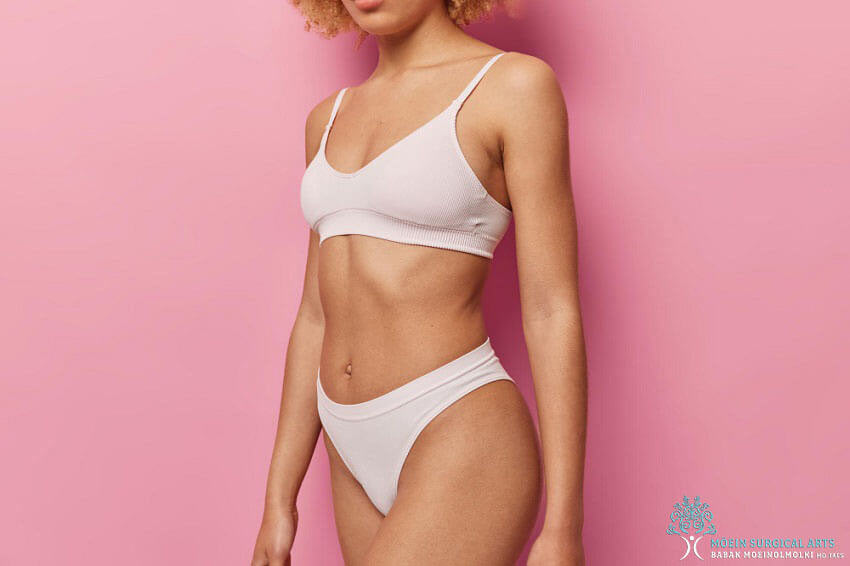 There are two types of a tummy tuck: the full and mini tummy tuck, depending on your body shape goals.
Full Tummy Tuck
The full tummy tuck is ideal for those with a rounded belly and/or excess skin folds above and below the navel. The aim of a full tummy tuck is to address the full length of the abdominal wall.
During the procedure, the cosmetic surgeon makes a horizontal or U-shaped incision above the pubic mound from hip to hip. The excess tissue is cut away before the remaining skin, tissue, and muscle are contoured as needed. The surgeon can even alter the shape and position of the belly button before the wounds are sutured closed.
Mini Tummy Tuck
A mini abdominoplasty is aimed at those with fat deposits located below the navel. During this procedure, the cosmetic surgeon creates a similar incision as the full tummy tuck. However, he will leave the cut a couple of inches long. Unlike the full abdominoplasty, the surgeon leaves the belly button alone. Because the incision is kept small, there tends to be less scarring with this abdominoplasty type.
During both a full and mini tummy tuck, the abdominal muscles are strengthened in addition to making the skin contoured and tight.
The mini tummy tuck is performed less often than the traditional tummy tuck. The mini may be recommended when there is only a small amount of excess skin and fat located below the belly button. When skin and fat hang noticeably from the abdomen, a full tummy tuck should be considered.
How Does Liposuction Enhance the Tummy Tuck?
Liposuction is a body contouring cosmetic surgery that uses suction to remove isolated pockets of fat that do not readily respond to diet and exercise. By itself, liposuction (or simply lipo) can rid the body of love handles, belly fat, and back rolls. The treatment does not address excess skin or muscle laxity following massive weight loss or pregnancy. A tummy tuck solves these problems when combined with the liposuction procedure.
Read our article: Where Can Liposuction Permanent Fat Removal Be Used on the Body?
When you combine the tummy tuck and liposuction procedures, you get a tighter abdomen. You will also get stronger abdominal muscles and a slimming effect via the removal of exercise-resistant fat. You also get the benefits of two surgeries during a single surgical session, necessitating the need for only one recovery period.
There is another benefit of the two cosmetic surgeries. Sometimes during a tummy tuck, surgical drains are inserted under the skin to collect drainage. The drainage tubes are removed during a follow-up appointment with your cosmetic surgeon.
When you opt for the tummy tuck and liposuction combo, the cosmetic surgeon can eliminate the need for post-surgical drains. He will do that by using a technique known as layered suturing. With this approach, you no longer need to mess with drainage tubes during recovery. The recovery is usually shorter than that of a regular tummy tuck as well.
How Is a Tummy Tuck and Liposuction Combination Performed?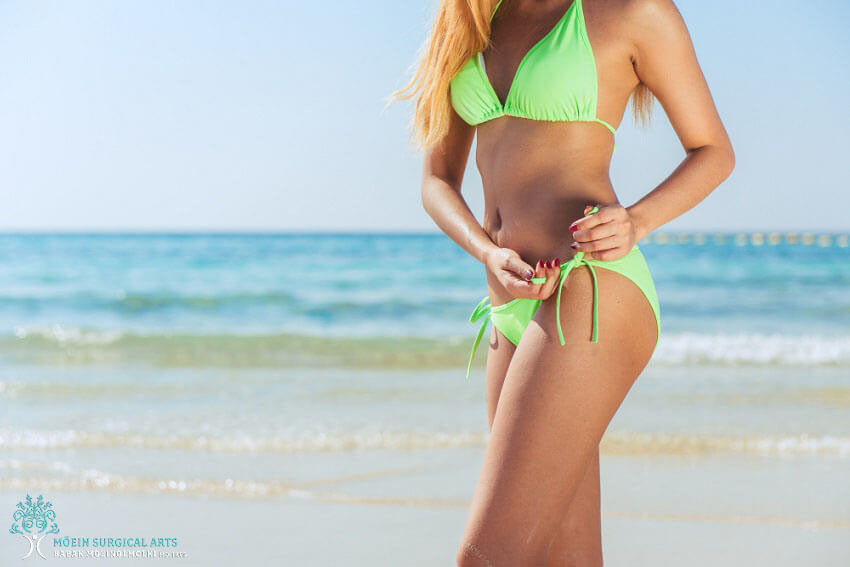 The cosmetic surgeon performs liposuction after the incision has been made for the tummy tuck, and after the excess skin has been removed. During the lipo procedure, a hollow tube known as a cannula is used to break up and suction out fat cells. The technique is repeated often enough to allow the surgeon to remove the needed fat and contour the belly area. The contouring can extend to the hips, flanks, waist, and even the back for a maximum slimming effect. The end result is an improved overall body contour and streamlined silhouette.
Tummy Tuck and Traditional Liposuction VS HD Lipo
The tummy tuck is often paired with traditional liposuction which uses the cannula to manually break up stubborn pockets of fat. Your cosmetic surgeon may recommend HD lipo instead, which is useful for creating more definition around the treatment area.
Read our article: Liposuction Vs. HD-Lipo: What's the Difference?
HD lipo is also known as high-def liposuction or VASER liposuction. With this advanced fat extraction technique, the cosmetic surgeon can sculpt an improved physique with results that look natural. The HD lipo technique not only minimizes unwanted fat but also creates more muscle definition.
During the procedure, the surgeon injects a tumescent solution into the abdominal area. The cannula is then inserted through a tiny incision. The VASER technology delivers powerful yet safe ultrasonic energy that liquefies and dislodges fat cells. The HD liposuction procedure is gentle enough to avoid damaging surrounding tissues. It is easily paired with the tummy tuck technique.
If your goal is a slimmer midsection with greater precision and enhanced definition between your abdominal muscles, the tummy tuck, and HD liposuction combination may be right for you.
The benefits of opting for HD lipo as opposed to traditional liposuction, aside from a more precise definition, include less swelling and a shorter recovery period.
How Much Does a Tummy Tuck and Lipo Combo Cost and is Insurance Any Help?
The average cost of a tummy tuck is $6,154, according to the American Society of Plastic Surgeons. The mini tummy tuck ranges from $3,500 to $8,000. Liposuction has an average cost of $3,637. Keep in mind that these fees do not cover associated costs like anesthesia. By combining the two procedures, you can save money on those added fees because you will only be paying for them a single time.
With regards to insurance, unfortunately, medical insurance typically only covers procedures that are medically necessary. That means your provider is unlikely to provide coverage since the tummy tuck and liposuction combination are aesthetic procedures by nature.
You should ask your cosmetic surgeon if they partner with a medical finance company like Care Credit or Prosper Healthcare Lending. These companies offer low-interest rates and long-term payment options. This will give you the ability to have surgery now while worrying about payment fulfillment later.
How to Prepare for a Tummy Tuck and Liposuction Operation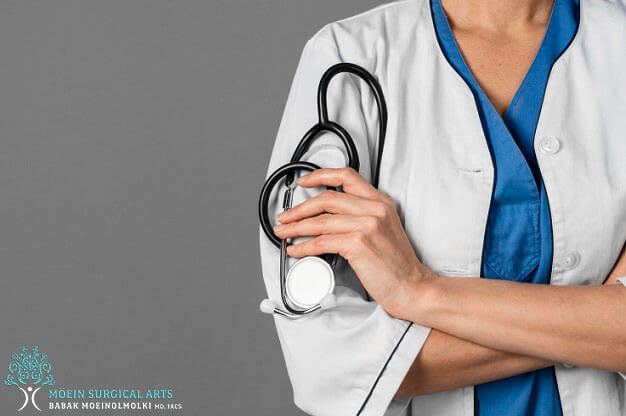 By now you are familiar with the goals of the tummy tuck and how the procedure is performed. You know that it pairs well with liposuction (and HD lipo) and how those procedures compliment the tummy tuck nicely. You are also more aware of the tighter abdomen and improved musculature you can receive by opting for both cosmetic procedures.
The first step to undergoing these cosmetic techniques is to schedule a consultation with a talented cosmetic surgeon. During your discreet meeting with the professional of your choice, you can feel free to discuss your insecurities and the specifics of the tummy tuck and liposuction combination procedure.
To ensure you are a suitable candidate for the procedure, the surgeon will ask about your medical history and health status before performing a physical examination. Here is where the skin and fat on your abdominal region will be thoroughly examined to determine if the tummy tuck and lipo can improve your physique and self-esteem.
Consultation
The consultation is also your chance to ask plenty of questions. You should ask to see before and after photographs. This can ensure that you will have realistic expectations for the results the cosmetic surgeon can deliver. You should inquire about the risks of the procedure, scarring and how the scars will look, and other considerations like fees, associated costs, and medical financing.
If you are deemed to be a suitable candidate for the tummy tuck and liposuction combination procedure, the surgeon will make sure you are well aware of how the procedure is performed. You may find the surgeon going into even greater detail than this article, as techniques sometimes vary from one professional to another.
The surgeon will also explain the recovery process. Since general anesthesia is used to ensure your comfort during the tummy tuck/lipo combo, you will want to have someone accompany you to the surgical center. That person can be your ride home and watch over you for a short while after you have returned home.
The surgeon will describe wound care and other recovery considerations. He will also how to prepare your home during the healing process. This includes making use of a body pillow, potentially a recliner, and having supplies on hands such as stool softeners, alcohol wipes, compression socks, scar care ointment, a toilet seat riser, and healthy, nutritious food items.
By the end of your appointment, you will be well aware of what to expect. You should be excited to achieve a new and improved physique through the use of advanced cosmetic surgery.
Read our article: When Can You Resume Exercise After a Tummy Tuck? (It's Sooner Than You Think)
Ready to Improve Your Quality of Life? Schedule a Tummy Tuck + Lipo Consultation
Are you ready to sport a flatter, smoother, and tighter abdominal area? You can have the midsection you have always dreamed about by choosing a cosmetic surgeon experienced in the ways of the tummy tuck and liposuction combination. If you reside in Southern California, you are encouraged to call Moein Surgical Arts. We are the home of renowned cosmetic surgeon Doctor Babak Moein.
Doctor Moein offers a wide range of cosmetic surgery and non-surgical procedures at our accredited surgical center located in the heart of Los Angeles. By working with Doctor Moein, you have the benefit of working with a talented cosmetic surgeon and opting for a procedure that offers one of the highest degrees of satisfaction out of any other cosmetic surgery procedure.
Book your consultation with Doctor Moein by dialing (310)597-4976.