Do you want sexier curves?
What about the eye-popping muscle definition?
If the answer is yes, VASER Hi Def Liposuction is the procedure you'll want to schedule in the near future.
VASER represents a revolutionary body contouring technology that is gentler than traditional liposuction.
Unlike traditional lipo, VASER Lipo etches out the sublayer of fat that is difficult to lose in the gym. The results are out of this world.
Here is all you need to know about VASER Hi-Def Lipo, available at a cosmetic surgeon's office near you.
What is VASER Hi-Def Liposuction
VASER Hi-Def Lipo is a state-of-the-art body sculpting procedure for both men and women. Celebs and everyday patients love VASER Lipo because they can customize the procedure according to specific body shape goals.
VASER eliminates fat with a high degree of precision, allowing it to sculpt and define the body's musculature, and the procedure produces 53% more skin tightening.
So, if you aim for a "ripped" six-pack or "rippling" obliques, pecs, biceps, triceps, deltoids, and lats, you should inquire about this amazing technology today.
Who Are Considered Good Candidates for VASER Hi-Def Lipo?
VASER Hi-Def Liposuction is not for everyone. The minimally invasive cosmetic procedure is reserved for individuals who are close to their ideal body weight. Excellent candidates also have good skin quality and skin elasticity.
How Does The Doctor Perform the Minimally Invasive Procedure?
VASER technology uses ultrasound energy to break up and remove stubborn areas of fat. VASER stands for "vibration amplification of sound energy at resonance." Using a handheld device that emits ultrasonic vibration, your cosmetic surgeon can separate the fat from the surrounding tissues. The doctor then sucks the fat out through a hollow tube known as a cannula.
One thing your surgeon will want to make clear is that VASER Hi-Def Lipo is not intended for weight loss. The technology works against the most superficial areas of subdermal fat only. Eradicating this fat level under the skin allows for the most incredible (and enviable) results. The treatment is powerful enough to slim large areas of the body. Yet VASER is gentle enough to remove fat from smaller, more delicate areas.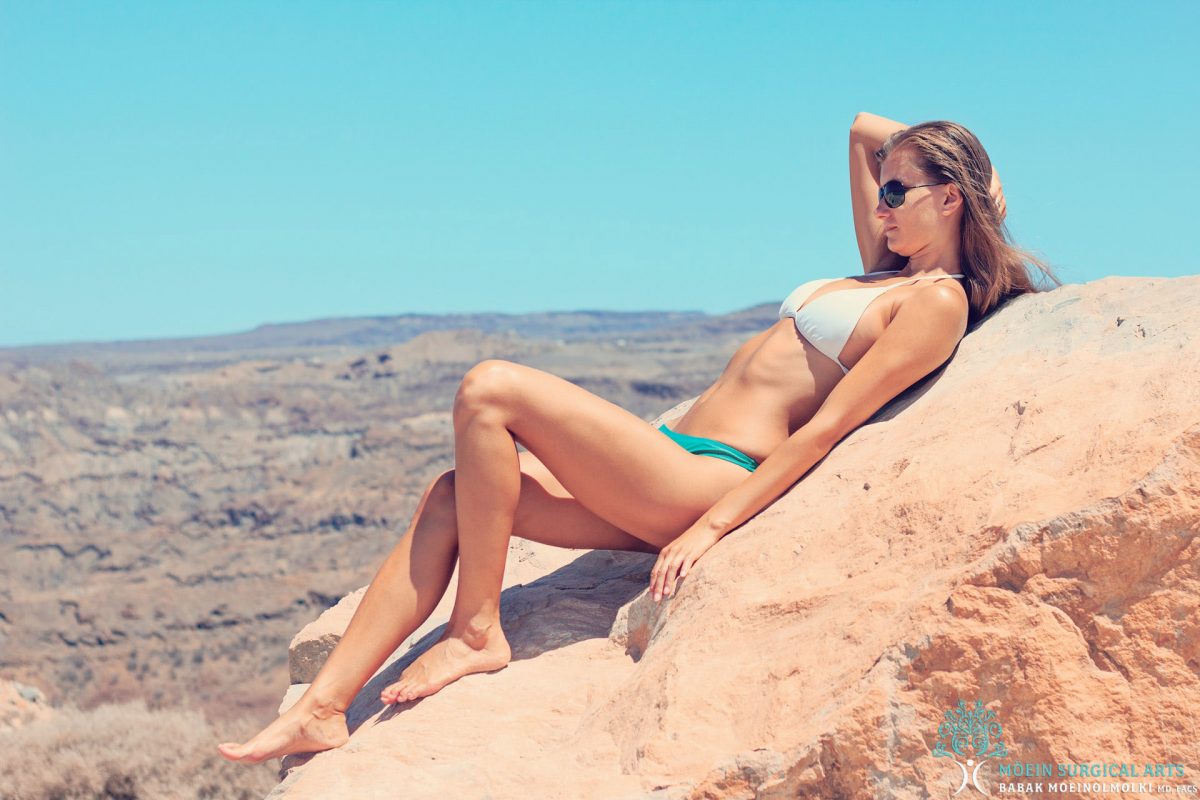 You can use the VASER procedure on a variety of areas around the body, including under the chin and around the neck, as well as on the chest, back, flanks, arms, abdomen, hips, buttocks, thighs, calves, and ankles.
Men especially love VASER Hi-Def Liposuction as a treatment for gynecomastia (male breast reduction).
What Can You Expect on the Day of the VASER Lipo Procedure?
When you arrive at your cosmetic surgeon's office for your VASER Hi-Def Liposuction treatment, your doctor will review your treatment plan. The doctor will then mark the treatment areas around your body with a surgical marker.
Once the surgical staff prepares you in the operating room, your doctor will administer anesthetic and IV sedation, which ensures your comfort during the VASER treatment.
The treatment begins with your doctor injecting you with tumescent fluid. The liquid solution further numbs the site, prevents excessive bleeding, and swells the fat cells. This swelling of the fatty tissues makes them easier to target and remove with the VASER device.
Your doctor will then make a series of small incisions. These cuts act as openings for the VASER probe. The probe emits ultrasound waves that emulsify the fat deposits. Once the fat is broken up, the fat will be removed, revealing your ideal contours.
What is Recovery from VASER Hi-Def Lipo Like?
After undergoing VASER Hi-Def Lipo, you should plan to take time off to recover, just as you would if you were undergoing body-contouring surgery. Most people find that a couple of days rest at home is enough to recover adequately, though you should plan to stay home from work for at least a week.
Recovery is best if you can manage to remain immobile. Your doctor may even recommend getting others to help out around the house and assist with daily tasks.
After a few days, you should feel more comfortable moving around. Your doctor will encourage you to get up and walk, at the very least, to promote further healing. Moving and engaging in light exercise can also address the stiffness VASER liposuction can sometimes cause.
After around six weeks, you should be back to your normal routine. This includes exercise habits, daily tasks, and any other activities you normally engage in.
Other Amazing Benefits of VASER Technology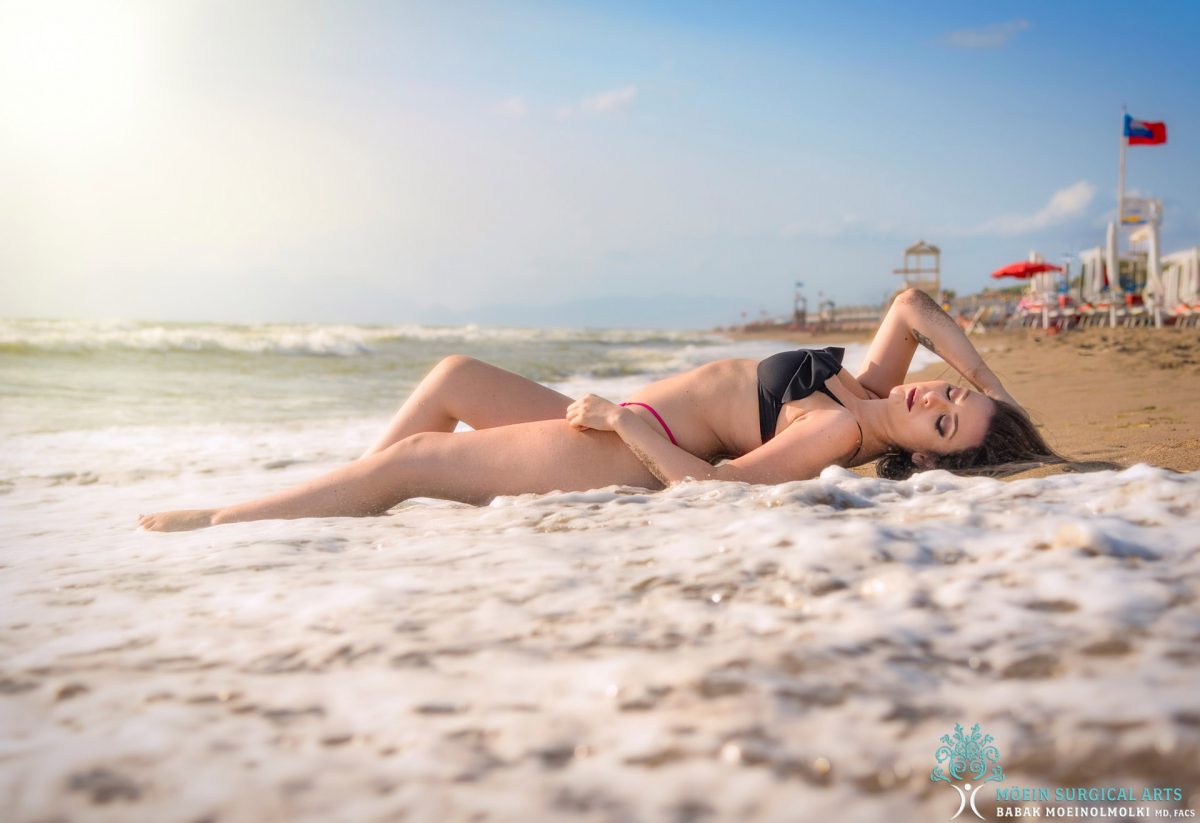 Less Risk of Blood Loss
Traditional liposuction comes with a risk of excess blood loss. VASER doesn't have this problem. In fact, according to a study in the Aesthetic Surgery Journal, blood loss with VASER Lipo is 7.5 times less compared to traditional lipo.
You Can Combine It with Other Cosmetic Procedures
Some patients appreciate that VASER Lipo is gentle enough on the body to combine with other body contouring treatments. Examples include body lifts, fat grafting, and surgical implants (such as breast augmentation). Keep in mind that adding these treatments to VASER can increase the recovery time by as much as two or three weeks.
No Scarring!
Since the incisions needed for VASER Lipo are less than 5mm in size, scarring is minimal. In fact, many times, your surgeon will purposefully choose the natural folds of your body to place the incisions, which results in scars that are nearly hidden once healed. This means you get to experience more defined contours without any scarring getting in the way of your newfound beauty.
How Much Does VASER Hi-Def Liposuction Cost?
The cost of VASER Hi-Def Lipo may vary depending on which doctor you choose and the state or country where you perform the surgery. On average, the cost of VASER Lipo is just over $6,500. Many surgeons offer discounts for patients who pay cash. There is also financing through CareCredit or Prosper Healthcare Lending, which can give you time to pay off your new masterpiece of a body. There's only one thing left to discuss.
Where Can You Schedule VASER Hi-Def Lipo?
If you live in or near Los Angeles, you will be pleased to know that you can now schedule VASER Lipo for all your favorite body parts at Moein Surgical Arts. You can also schedule at one of our locations in Glendale or Encino, California. Dr. Moein is known for his attention to detail and follow-up care. The doctor wants you to be happy with your results, which is a big reason he's named one of the best cosmetic surgeons in the greater L.A. area. Schedule a consultation today and experience muscle definition like never before with VASER Lipo, your answer to the body of your dreams.