The "Lift" is a body contouring procedure that is designed to reverse the signs of aging. By tightening and rejuvenating the skin, a skilled cosmetic surgeon can create a beautifying effect.
You can use body lift for all sorts of body parts, and the effects can be dramatic.
If you look in the mirror or glance down at your body and wish you had firmer, younger-looking skin, you might be a good candidate for a full or partial body lift. Here are all the body lift procedures that can have an age-defying effect. Ask about them during your consultation for cosmetic surgery with Dr. Babak Moein of Moein Surgical Arts in Los Angeles, California.
Body Parts That Can be Cosmetically Lifted
Face (Facelift)
When we start to age, the texture, and quality of our skin change, becoming less resilient and starting to wrinkle and sag in areas. The muscles responsible for maintaining our facial appearance weaken and lose their tone, which can make our skin appear loose and worn.
The facelift (rhytidectomy) is the procedure most are familiar with when it comes to the surgical lift. The procedure aims to reduce the appearance of sagging or folds of skin along the cheeks and jawline. A facelift can restore your youthfulness, making your skin look years younger.
During the procedure, the cosmetic surgeon will create incisions on both sides of the face. It will create skin flaps that will allow your face to be gently pulled back and secured into place. The result is a more youthful facial shape and skin that looks years younger.
There are some skin problems that you can not treat with a facelift. Tiny superficial creases, minuscule wrinkles on the nose, wrinkling along the lips, sun damage, or skin color irregularities cannot be treated with a facelift alone. Your cosmetic surgeon may recommend another procedure, such as Renuvion J-Plasma technology, which complements the facelift well (more on J-Plasma in a moment).
Arm (Arm Lift)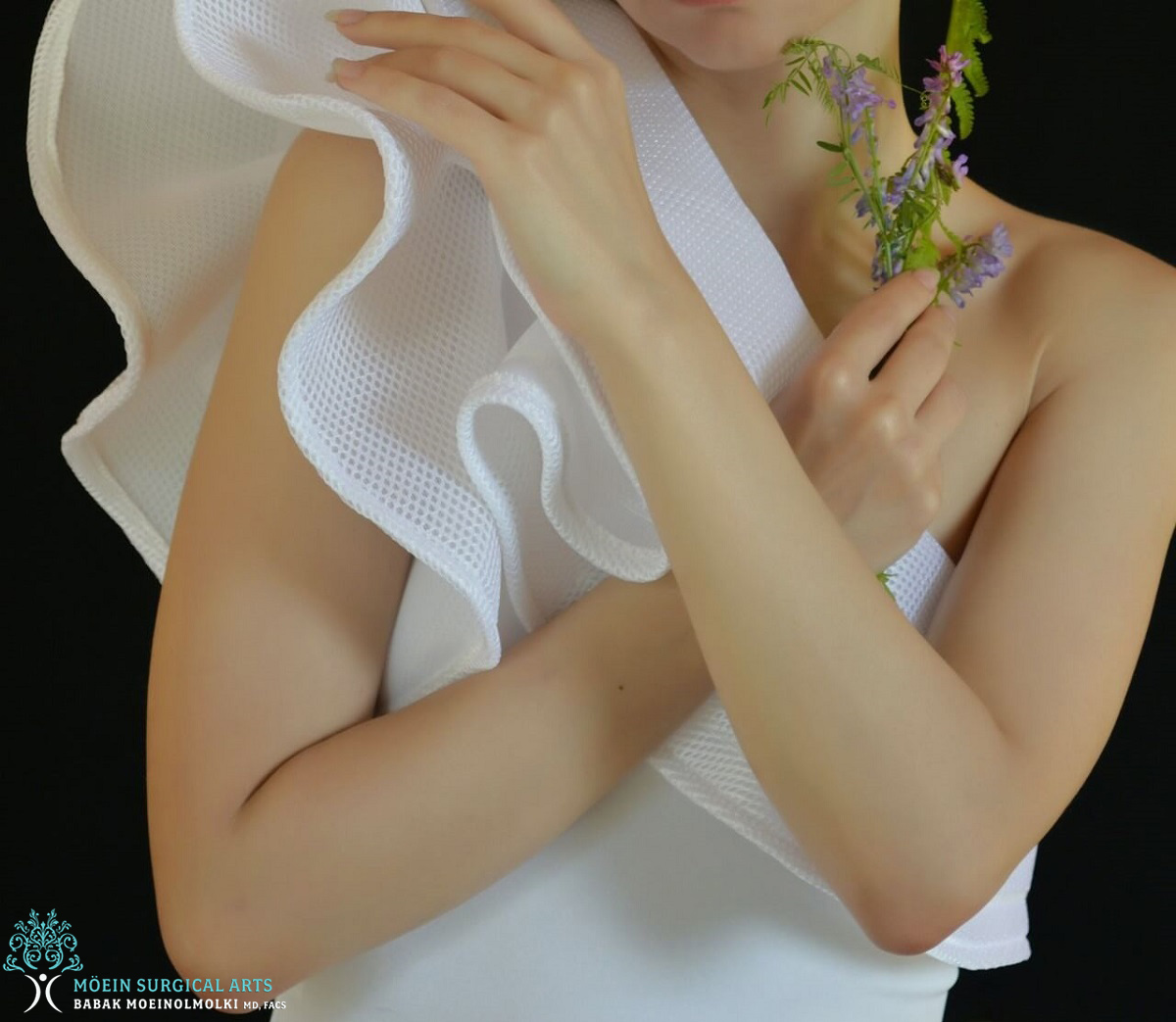 An arm lift (brachioplasty) improves the appearance of the underside of the upper arm. If you wave and your arm continues to wiggle even after your hand stops, you could be a good candidate for arm lift surgery.
Arm lifts tend to treat saggy and loose skin on the upper arm. Sagginess is typically a sign of aging, but it can also be a product of extreme weight loss. While an arm lift can increase the strength and tone of the upper arm, it can't address skin that won't bounce back. For that reason, the cosmetic surgeon will ensure you have good skin elasticity before recommending the procedure to produce the best results.
During an arm lift, the cosmetic surgeon will remove excess skin and fat from the area between the armpit and elbow. The skin that remains is folded over the newly repositioned contours. It will make your arm appear more youthful and toned.
Thigh Lift
Thigh lifts (thighplasty) can correct saggy or dimpled skin, leaving the upper thighs taught and toned. The procedure involves the removal of excess skin and fat before the contours are youthfully reshaped.
If you have upper thighs that jiggle and shake, and you've tried everything in and out of the gym to achieve your body shape goals, a surgical thigh lift may be right for you.
The thigh lift gives you upper thighs that appear naturally younger. What a thigh lift cannot do is remove large amounts of excess fat. Liposuction may be recommended if fat does need to be removed as part of the thigh lift procedure.
Tummy Lift
A tummy lift (mini-abdominoplasty) is a minimally-invasive procedure designed to correct loose skin and weakened abdominal muscles. The treatment area is on the lower abdomen, where the surgeon can remove excess skin and fat to create a slim and trim effect.
The cosmetic surgeon will place an incision diagonally in the lower abdominal area, just below the navel. Excess fatty tissue and loose skin are then extracted before the abdominal muscles are stretched under the naval and bounded together, which adds additional strength.
The tummy lift is not to be confused with the tummy tuck (abdominoplasty). The tummy lift produces smaller scars and less discomfort following the procedure when compared to the more invasive tummy tuck.
Breast Lift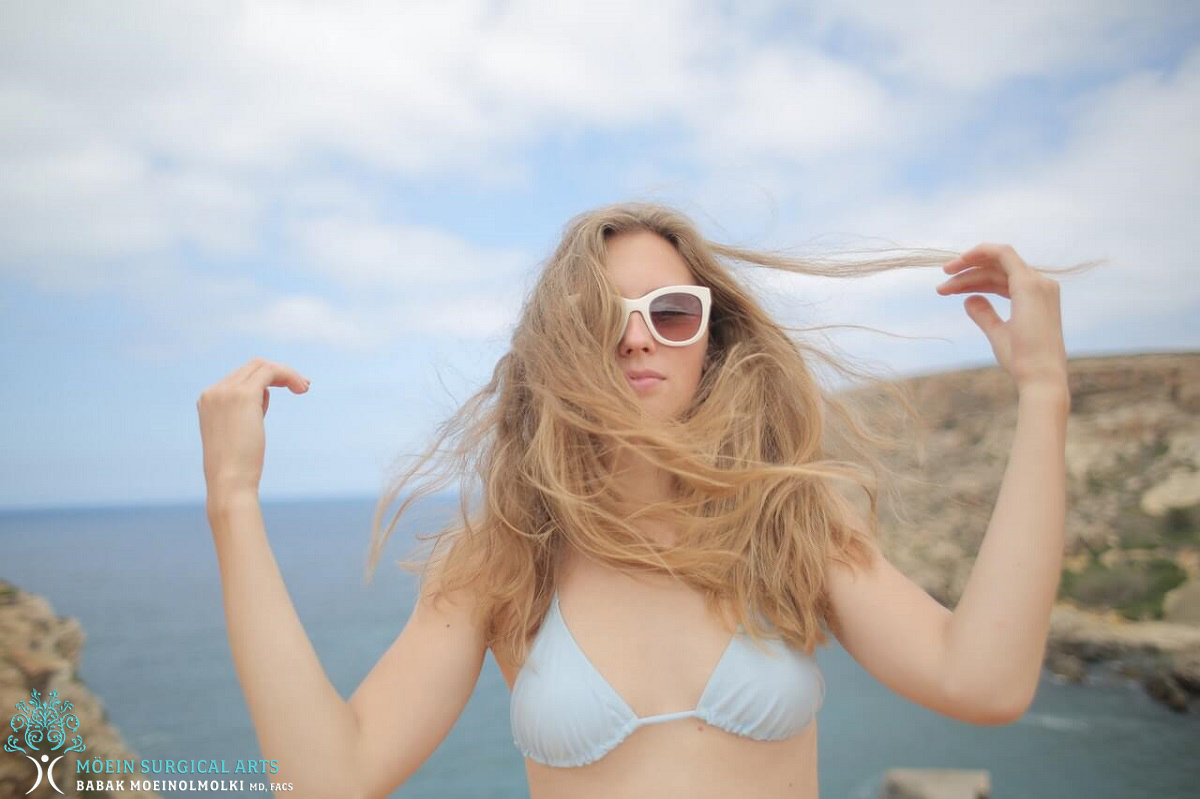 A breast lift (mastopexy) raises the breasts by tightening the surrounding tissue and removing excess skin. The result is a younger contour and perkier breasts.
Surgeons recommend breast lift for patients with saggy breasts caused by pregnancy, breastfeeding, aging, weight fluctuations, gravity, and heredity.
A breast lift cannot change the size of the breasts or round out the upper portion of the chest area. For these effects, the cosmetic surgeon may recommend breast augmentation surgery in conjunction with the surgical breast lift.
Back Lift
A back lift (sometimes called torsoplasty, lipectomy, or upper body lift) is a cosmetic surgery procedure aimed at removing excess fat and tissue from the back area. This body lift procedure tends to create smoother contours while giving your back a tighter, toned appearance.
The surgeons recommend a back lift for patients who have experienced significant weight loss, leading to skin that sags and hangs. The surgeon can combine back lift with a breast lift and or abdominoplasty (tummy tuck) to create more well-rounded contours.
Buttock Lift
A buttock lift (gluteoplasty) can make the butt appear toned and rejuvenated when age and other factors have left saggy, loose skin behind. A buttock lift is not to be confused with a Brazilian butt lift, which involves the natural fat transfer technique to give you a fuller, more rounded backside. The butt lift involves the removal of excess skin and fatty tissue, leaving you with a much younger-looking butt.
You can combine liposuction with the buttock lift to remove excess fat in addition to making the treatment area more toned and rejuvenated. The surgeons recommend a buttock lift for patients who have recently lost a considerable amount of weight and now have loose skin that hangs. Age and heredity, among other factors, can also cause a saggy butt. To add volume, a buttock lift can be combined with butt augmentation using implants or fat transfer (BBL).
Full Body Lift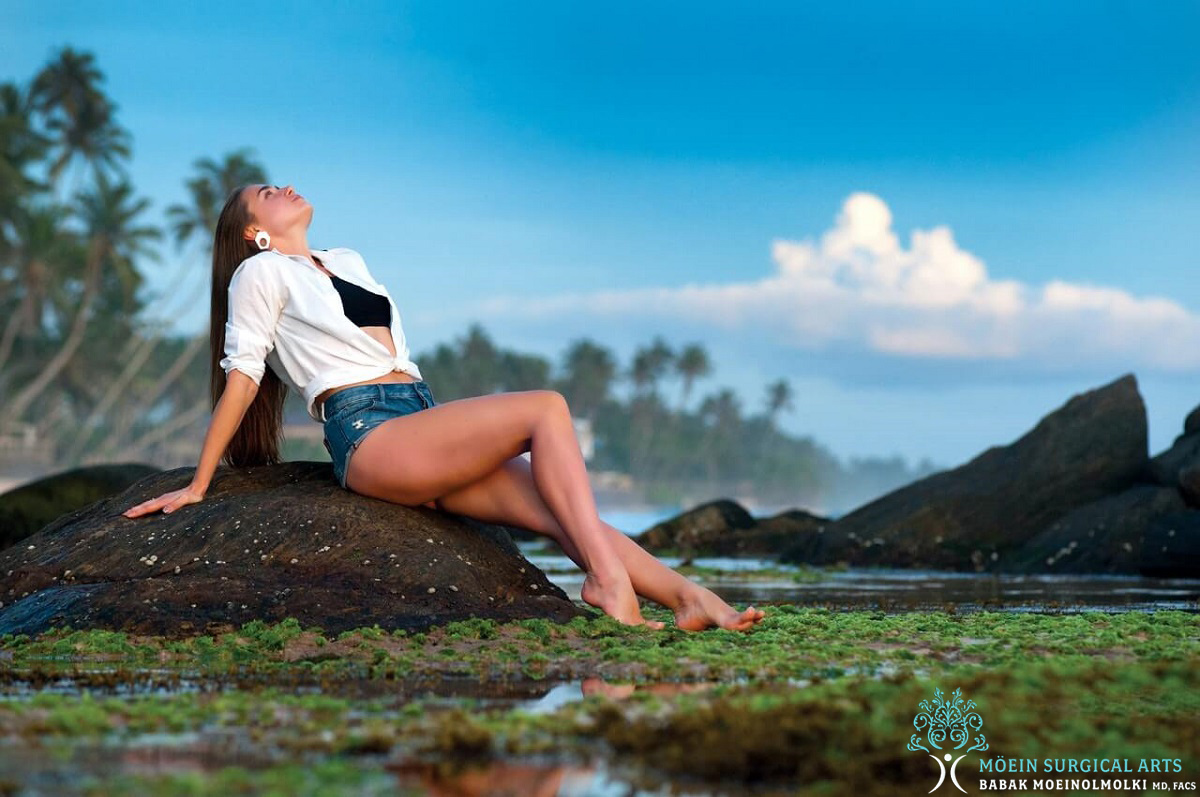 A full-body lift involves a combination of procedures in a single surgical session. You may opt for the facelift, tummy lift, and butt lift, for example. Having multiple lifts keeps you from having to experience additional downtime. You recover once from all of your procedures and wait for the results of the procedures to manifest as you heal. You can enact dramatic change by altering several body parts at once.
A body lift tends to improve the shape of your body, as well as the tone of the underlying tissue that supports the fat and skin. The procedure targets saggy skin and excess fat and is ideal for those with irregular surfaces to their skin such as wrinkling or dimpling.
A body lift improves the shape of the body, but it cannot remove fat. Your cosmetic surgeon may pair your body lift with liposuction or VASER Hi-Def liposuction to enact even more dramatic change.
Upper Body Lift
Upper body lift surgery is a term reserved for several procedures conducted within the same session, all of them focused on the areas above the waist. The cosmetic surgeon may include an upper arm lift, breast lift, and back lift in the same session. The surgeon can perform the procedure on men or women. For men, the breast lift will be traded for gynecomastia surgery (male breast reduction).
The upper body lift corrects loose and saggy skin after extreme weight loss or due to age and genetics. Your cosmetic surgeon may also use the upper body lift after liposuction to improve your bodily contours.
When the upper body lift is complete, the skin around the treatment areas will be tighter and toned with rejuvenated skin. An upper body lift is often combined with other procedures, such as breast augmentation, as part of a mommy makeover procedure.
Lower Body Lift
The lower body lift aims to lift the areas of your body that exist below the waist. Examples include the flanks, lower abdomen, hips, and thighs. Extreme weight loss and age can have devastating effects on our lower bodies. The lower body lift can boost your confidence by giving your lower extremities more defined contours. The procedure targets those stubborn fat cells that seem to cling to the areas around and below the waist. The results add tone where there used to be loose skin, which can help clothes fit better and you look your best.
Scarless Lifts with Renuvion (J-Plasma)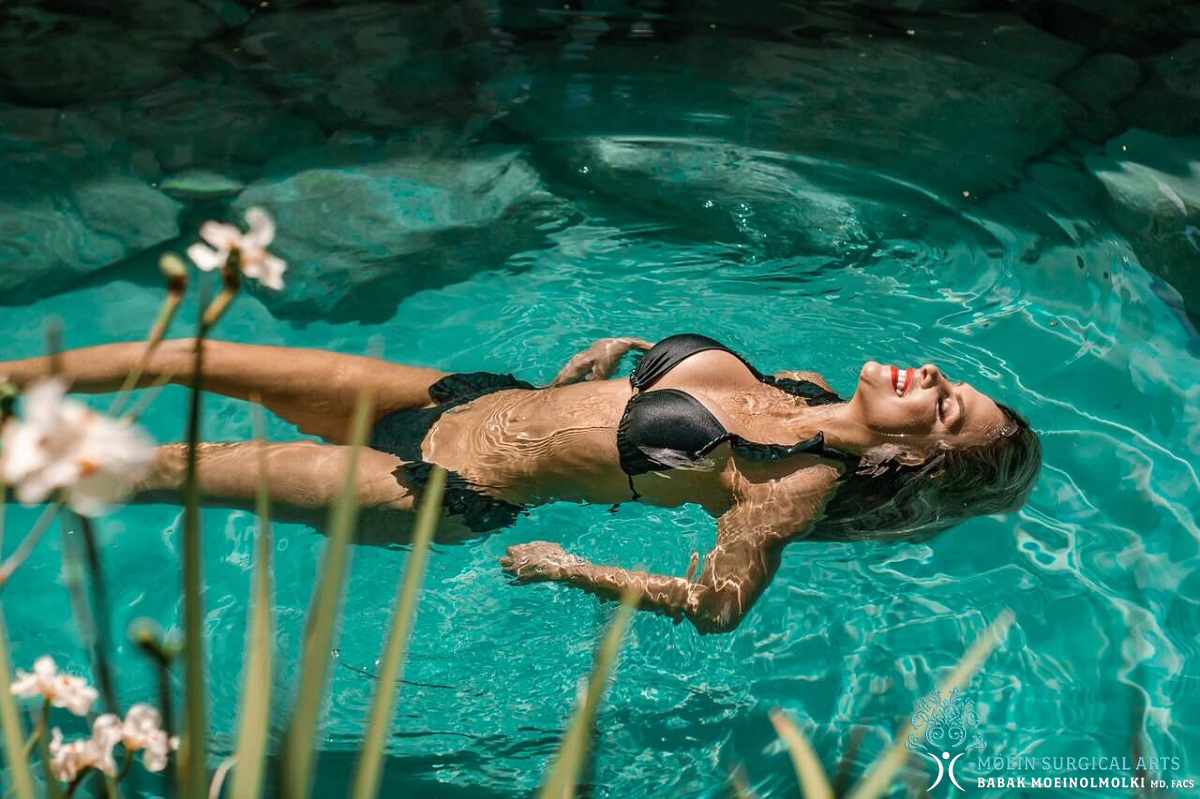 One complaint many people have about lift procedures is that they leave visible scars behind. The arm lift, for example, can leave a scar that extends from the elbow to the armpit. Renuvion is now being recommended by cosmetic surgeons for its ability to lift the body without visible scars.
Renuvion uses J-Plasma technology, which is a combination of radiofrequency energy and helium gas. This mixture also produces a cold plasma that constricts and rejuvenates the treatment area. Not only does Renuvion replicate the dramatic effects of many body lift procedures, but the procedure is minimally-invasive. It only leaves tiny and nearly hidden scars behind. J-plasma is safe, precise, and able to make you look younger almost all over.
You can use Renuvion for "Scarless" lifts on the arms, abdomen, breasts, buttocks, thighs, lower face, neck, knees, and tummy – virtually everywhere from head to toe.
Turn Back Time with a Full or Partial Body Lift
With so many areas available to lift, you have a big decision to make. Will you lift your arms or thighs, or will you go with a full or partial body lift?
If you have arms that jiggle, a body that sags, or thighs that shimmy and shake, one of these contoured lifts may be right for you.
Learn more about body lift procedures, and about the scarless Renuvion lift, by choosing Moein Surgical Arts in Los Angeles, California. Dr. Babak Moein is an expert at minimally-invasive body lifts. He is famous for providing aesthetically-superior results. Dr. Moein also has access to Renuvion J-Plasma technology for the scarless lift effect. Ready to reverse the years and regenerate your skin? Choose a time that works best for you for a sit-down consultation with Dr. Moein by calling (310)694-4486.