If you have skin that has seen better days, skin rejuvenation is what the doctor ordered.
Microdermabrasion is a skin rejuvenation technique that is taking the world by storm.
The technique is non-invasive, non-surgical, and less expensive than many popular skin treatment techniques you can find at your local cosmetic surgeon's office.
Microdermabrasion is safer than many treatments, as well, with less downtime.
Intrigued? If so, you've come to the right place. What you will find below are ten facts about microdermabrasion. We will also cover what the treatment is, how it works, and the many skin blemishes the technique is effective at treating.
Look in the mirror and say goodbye to your problem skin. With one or more treatments using the microdermabrasion machine, your skin is about to look better than ever.
What is Microdermabrasion and How Does the Procedure Work?
Microdermabrasion is a non-invasive procedure that renews skin tone and texture. There are two types of treatment. The first propels micro-crystals from a small tube onto your skin. The micro-crystals are subsequently vacuumed up. The effect is akin to giving your skin a high-powered scrub.
The second uses a diamond-tipped wand to provide an exfoliating effect.
Both types of microdermabrasion slough away the outer layer of skin. The idea is for the skin to heal back newly refreshed. A single treatment leaves the skin feeling softer, smoother, and radiant.
What Skin Blemishes Can Be Treated with Microdermabrasion?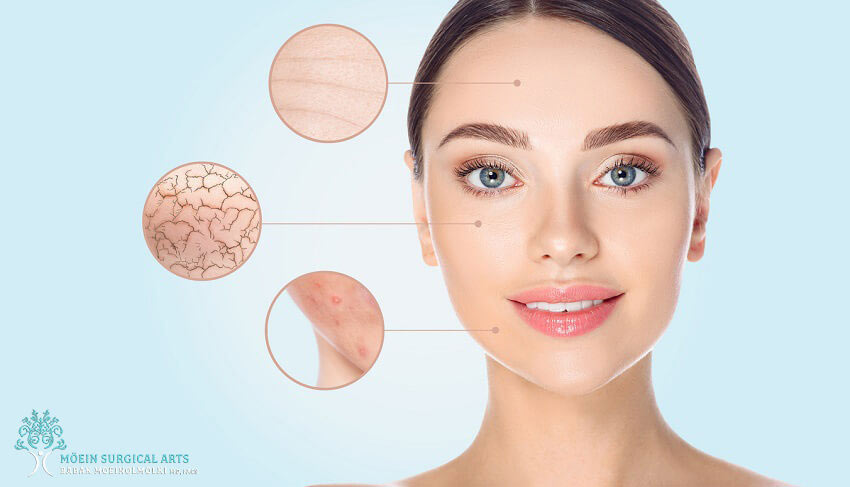 The popular skin rejuvenation technique is useful for improving the appearance of wrinkles, sun damage, fine lines, age spots, acne scars, and melasma, to name a few skin concerns and conditions.
How Many Treatments are Needed?
Most patients see dramatic results after one treatment with the microdermabrasion machine. However, for the best results, it is recommended that you undergo six to 10 treatments scheduled seven to 14 days apart. The number and frequency of skin rejuvenation treatments depend on your skincare goals and the quality of your skin.
What is Recovery Like and When Do the Results Appear?
Microdermabrasion affects the top layer of skin. For that reason, there are few side effects to be worried about. Common effects include tenderness, swelling, and minor bruising, but these do not always occur. Your skin will be a bit pink, but this generally fades within a few hours.
You might feel as though you have a light sunburn for a day or so after your microdermabrasion treatment. Otherwise, there is no true downtime. You can go about your usual activities without anyone knowing that you underwent a skin rejuvenation technique.
Microdermabrasion is so unnoticeable that it is sometimes known as a "lunchtime" procedure. The redness and irritation caused by the treatment fade in minutes to a few hours. You can go back to work without issue.
The results are immediate and will improve over time. In some cases, the treatment takes between two to four weeks to fully become noticeable.
Take care when using medicated cleansers, acne treatments, and toners, as these could sting if you apply them immediately following a microdermabrasion appointment. One day of going without should suffice. The next day should be fine without you feeling discomfort.
You can use makeup, non-medicated cleansers, and moisturizers immediately after your treatment with no issues. You should use sunscreen, as your skin will be more susceptible to sun damage after your appointment.
What Do the Results of Microdermabrasion Look Like?
With the top layer of skin sloughed away by the microdermabrasion machine, your skin will heal looking more radiant than ever. You will notice physical changes, including a decrease in pores, thinner skin, improved smoothness, and less oily skin than before.
10 Facts About Microdermabrasion You May Not Know
We've already covered some facts, such as what the treatment does, how many treatments are necessary, and the skin blemishes which are best treated with the skin rejuvenation technique. Here are ten more facts that will most certainly have you scheduling a consultation for microdermabrasion at a cosmetic surgeon's office near you.
Fact #1: Microdermabrasion was Used in Ancient Egypt
The concept of removing the upper layers of skin (Abrading) dates back to 1500 BC when ancient Egyptian physicians used sandpaper to smooth away scars. The technology progressed through the year 1900 in Germany to use human-powered rotating wheels. Then, in the 1950s, motorized brushes became commonplace. These early predecessors of microdermabrasion caused pain, scarring, infections, and in some cases death. Those who survived faced weeks of downtime as the skin grew back.
In 1985, Drs. Mattioli and Brutto developed the world's first microdermabrasion machine. The initial model was a closed-loop system, which meant the skin that was abraded was returned to a container. Modern versions aerosolized the dead skin, making the procedure more hygienic and safer on the practitioner and patient.
The first microdermabrasion machine that more closely resembles today's models was developed by Mattioli Engineering in the mid to late 1990s.
Today, there are more than one hundred different microdermabrasion machines in use by cosmetic surgeons and day spas all over the world.
Fact #2: Microdermabrasion is Overtaking Other Popular Cosmetic Treatments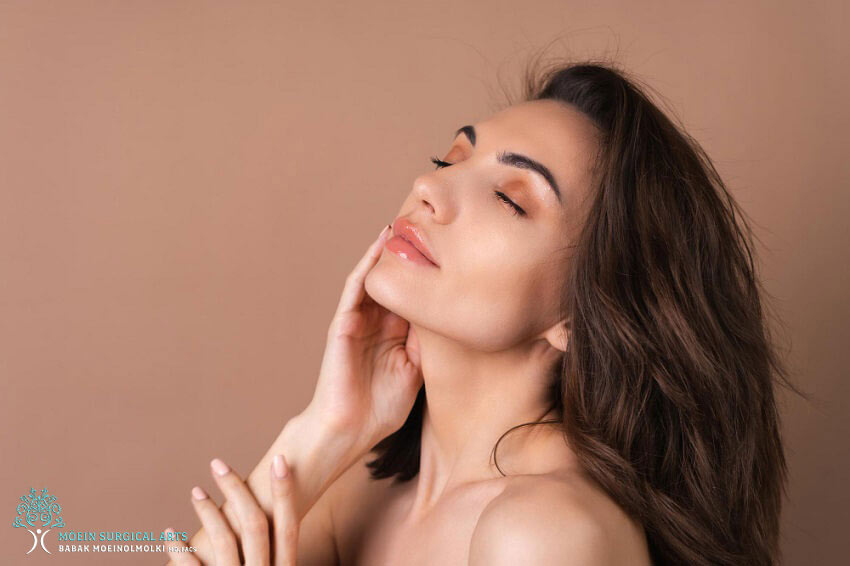 As far as non-invasive, non-surgical treatments go, microdermabrasion is not alone. Many cosmetic surgeons also offer chemical peels and laser treatments.
A chemical peel uses an acidic solution that is applied to the face. The treated skin whitens. A mild stinging sensation is often felt. A neutralizing solution or wash is then used to remove the chemical solution from the treated skin. Like Microdermabrasion, chemical peels are used to treat wrinkles, acne, uneven skin tones, and scars. The chemical peel treatment costs between $1,300 to $2,570.
Laser skin treatments (ablative laser resurfacing) involve the use of an intense beam of light energy directed at the skin. The laser destroys the epidermis (outer layer of skin) while heating the dermis (underlying skin). The treatment stimulates collagen production over time, resulting in better skin tone and texture. Lasers treat redness, acne, infection and scarring. Laser skin resurfacing costs $2,509 per treatment.
While chemical peels and laser treatments generally treat the same skin irregularities, microdermabrasion is quickly becoming the favorite of patients worldwide. The first reason is cost. Microdermabrasion costs $167 on average. Microdermabrasion skin rejuvenation is also less risky and takes less time than the other two skin resurfacing techniques.
Fact #3: Microdermabrasion is Set to be a Billion Dollar Industry by 2030
According to the Society of Plastic Surgeons, approximately 522,683 microdermabrasion treatments were performed in the US in 2020. Keep in mind that this was during the COVID-19 pandemic. The numbers have only risen ever since.
In 2021, the microdermabrasion industry was valued at $477 million and is expected to reach over a billion dollars by 2030. The industry is expanding at an annual growth rate of 8.58% over the forecast period with North America being the largest market.
Experts believe the treatment continues to be popular thanks to the proliferation of social media, particularly among women. As women share their results from microdermabrasion skin rejuvenation, others schedule appointments with their cosmetic surgeons in the hopes of achieving attractive and spotless skin.
Fact #4: The Skin Rejuvenation Technique is Nearly Painless
You may expect microdermabrasion to feel as though someone is sandblasting your skin. However, microdermabrasion doesn't feel like that at all. Believe it or not, the treatment does not hurt. You may feel mild discomfort during the procedure, but not much. The sensation has been described as the rough licking of a cat's tongue against your skin. Others say it feels like a gritty facial massage, while others say they feel minor tugging against the treatment area.
Your cosmetic surgeon can adjust the intensity of the treatment during the procedure. The technique should never be painful. If you feel uncomfortable, say so. Your cosmetic surgeon wants you to be comfortable throughout as you are provided with blemish-free skin.
Fact #5: Microdermabrasion is Not Only for Facial Skin
The face, which includes the jawline, cheekbones, and forehead, is a popular target for skin rejuvenation. You see your face every time you look in the mirror. Your face is also the skin everyone sees. But cosmetic skin rejuvenation can be used nearly all over the body. The treatment can also be used on the upper thighs, hips, buttocks, waistline, and abdomen. Some patients use it for eradicating "bacne" scars along the back.
Fact #6: The Cosmetic Treatment Can Minimize the Appearance of Stretch Marks
Weight gain, pregnancy, and growth spurts can cause the skin to stretch quickly, which results in stretch marks. For some, the marks show up as red while others have white stretch marks. No matter their color, they are not popular among those forced to wear them. If you have stretch marks and you have tried everything to hide them, microdermabrasion can alleviate your appearance concerns.
In around thirty minutes, you can have your skin exfoliated to remove the top layer of your skin. When newer, healthier skin grows back, stretch marks generally turn lighter. Repeat the treatment for maximum effect.
Fact #7: Makeup Goes on Easier Post-Treatment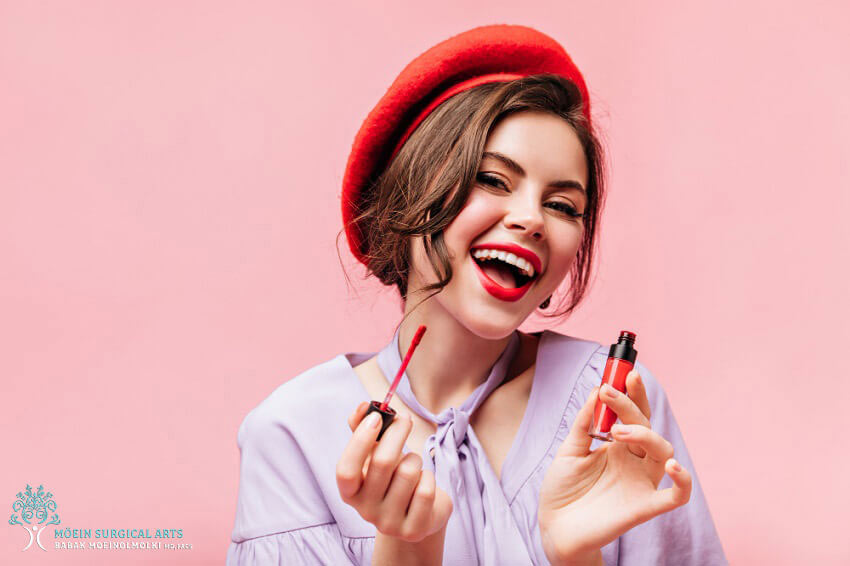 Undergoing a microdermabrasion treatment helps your skin more easily absorb skincare items, such as lotions and creams. The same goes for makeup. Every time you apply makeup after your treatment, you will find that it goes on more evenly thanks to the skin-smoothing effects of the skin rejuvenation technique.
Fact #8: Shrinks and Unclogs Pores
Large pores are not a serious condition, but it can ruin your complexion. Clogged pores and blackheads are caused by oily buildup. They can be a result of aging, poor hygiene, and genetics. Having a bunch of dark spots, or even red spots, across your face can make you look old, tired, and not as attractive as you could be. Microdermabrasion is an effective treatment for unclogging pores. The treatment can even shrink pores, making them less visible to the naked eye.
Fact #9: The Procedure is Great for All Ages
The average age for microdermabrasion treatments is between 30 and 55. However, the cosmetic non-surgical procedure is excellent for all ages from 12 years old and up. It should be noted that patients 70 years or older may have sensitive skin that is prone to bruising. For that reason, older patients should take care when opting for skin rejuvenation techniques.
Aside from age, the best candidates for microdermabrasion have mild concerns with their complexion and are generally healthy.
Fact #10: Microdermabrasion Is Not for Everyone
Microdermabrasion is not suitable for patients with open sores, bleeding disorders, warts, sunburn, or with keloid scars.
Ready to Schedule a Microdermabrasion Consultation for Clear, Rejuvenated Skin?
Microdermabrasion is a cosmetic technique that should only be performed by a trained and licensed cosmetic aesthetician or surgeon. By now you know how effective the non-invasive treatment can be for eradicating wrinkles, large pores, and even stretch marks. Instead of thinking of it as a sandblaster for your skin, think of the treatment as a magic eraser that removes your skin imperfections.
The next step is to schedule a consultation so that you can determine if this amazing and popular cosmetic technique is right for you.
If you live in Southern California, call Moein Surgical Arts to schedule a consultation with Doctor Babak Moein. Microdermabrasion is only one technique in a long line of surgical and non-surgical techniques Doctor Moein offers for improved aesthetics.
During your consultation with Doctor Moein, you will discuss your goals, the procedure's risks and benefits, the fees associated with the procedure, and other information that will prepare you for the day of your microdermabrasion appointment.
If you want to look your best, Doctor Moein can help you achieve your skincare goals. Dial (310)694-4486 to discuss skin rejuvenation for improved skin health and boosted self-esteem.