When you have no butt at all, seeing everyone walking around – and showing off on Instagram – with a voluptuous backside can make you feel bad about yourself. But get this: You don't have to freely accept the behind that nature gave you. You can do something about it and the Brazilian butt lift is just the procedure to request.
The Brazilian butt lift is considered a two-in-one cosmetic surgery. The procedure involves liposuction, where excess fat is extracted from another area of your body. Common areas for fat extraction include the waist, hips, and thighs. The fat is then purified before it is injected into both buttocks, making them appear rounder, more symmetrical, and fuller in size.
Before we discuss more about the BBL and all the benefits the procedure can provide, let's discuss some facts and dispel some myths.
FACT: The demand for the Brazilian Butt Lift has doubled in the last five years.
Take a time machine back to the eighties or nineties and it's amazing how having a large butt was frowned upon. Fast forward to today and it seems everyone wants more "junk in the trunk." In fact, the BBL was the fastest growing aesthetic surgery in 2019 (and the trend of seeking a bigger butt only seems to be growing).
FACT: Brazilian Butt Lift is only one type of butt enhancement procedure.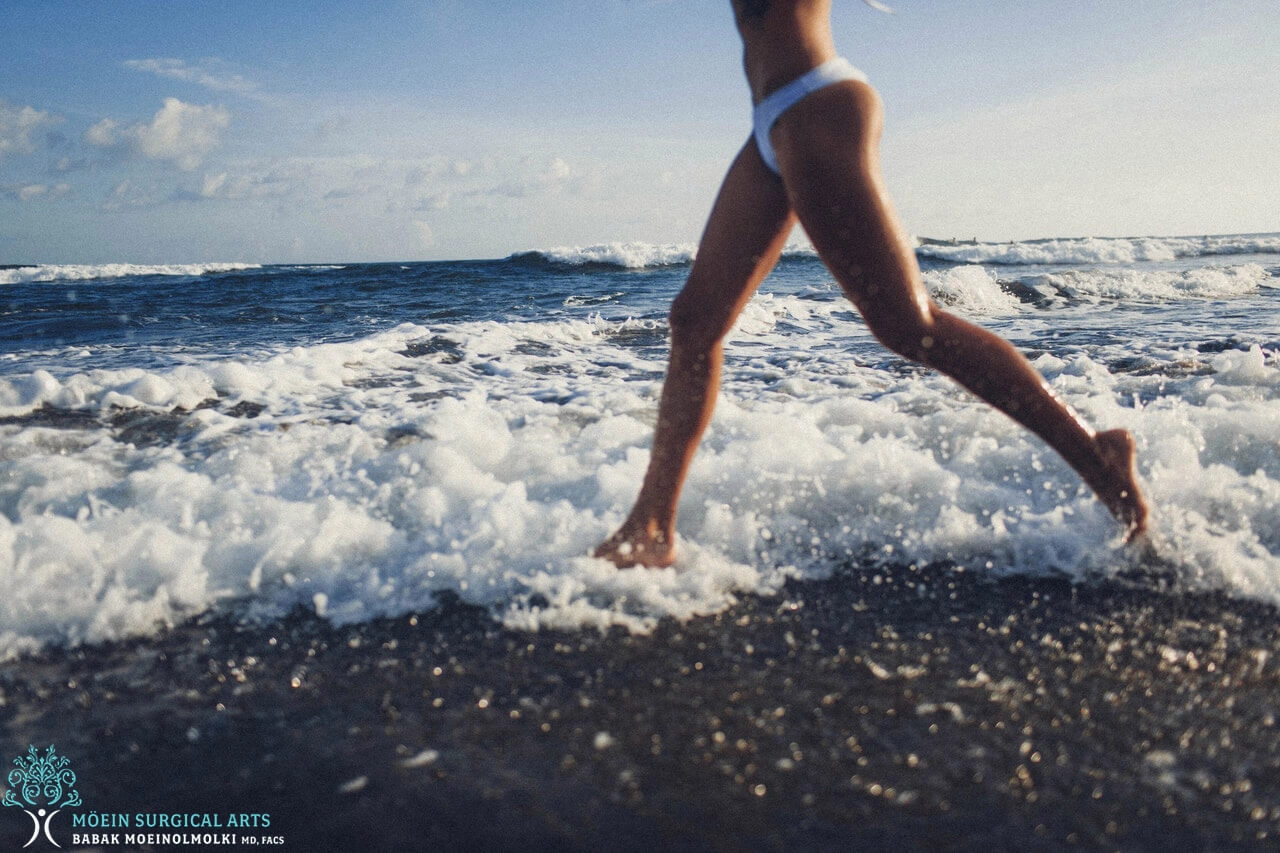 It's true. There are also butt implants. These gluteal implants are designed for people who have low body fat. The problem with implants is that they tend to look less natural than surgeries like the BBL. You can also opt for butt lift injectables, which provide months of butt volumization with minimal downtime. If you're looking for a butt lift that lasts, however, injectables are NOT the way to go. The Brazilian butt lift not only offers long lasting results, but the after-effects appear nature-made.
FACT: The Brazilian Butt Lift is a procedure that requires a skilled aesthetic surgeon.
This is very true. While the BBL is a simple and easy procedure, the technique still needs to be performed by an experienced cosmetic surgeon. Preferably, you will find one with a good track record of completing BBLs with impressive results. When speaking with a surgeon, ask to see Before and After images of Brazilian butt lifts the doctor has completed in the past. You should also feel comfortable explaining your needs, goals, and concerns, so a good rapport with your doctor is helpful as well.
Now, some myths:
Myth #1: Since the BBL involves liposuction, it's great for weight loss in other areas of the body.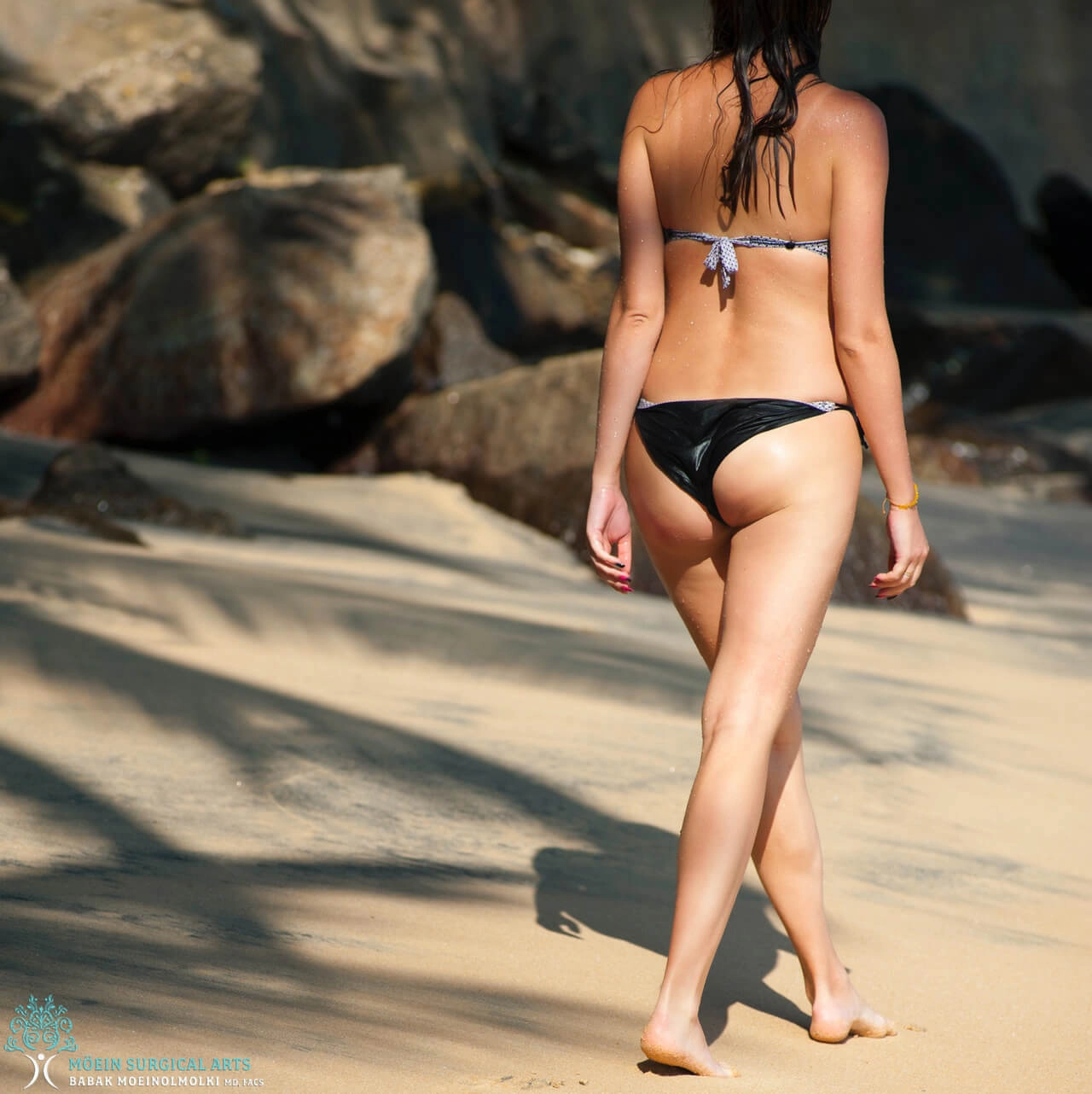 The Truth: While liposuction can enhance the curves of your waist, hips, thighs, or wherever else your surgeon chooses to extract the excess fat from, the lipo procedure is not meant as a weight loss tool. Your surgeon will usually recommend that you try and drop down to a healthier weight if fat loss is your primary goal. Doing so will ensure better and healthier results with Brazilian butt lift surgery.
Myth #2: A Brazilian Butt Lift gives you the same results as squats in the gym.
The Truth: If you are looking for a dramatic boost of volume, no amount of weight lifting will give you the same results as a Brazilian butt lift. This is particularly true for women looking for a dramatic increase in volume. It's important to have a realistic expectation of what the final results will look like. Your cosmetic surgeon can help you envision yourself with a BBL enhanced backside. This isn't to discount exercise. Going to the gym and leading a healthy lifestyle are important mantras for everyone, including women who have undergone a BBL.
Myth 3: Results are instantaneous after a BBL procedure.
The Truth: When you come out of surgery, you will undoubtedly be anxious to see the lovely results of your Brazilian butt lift procedure. While you may see a difference in the contours of your body immediately after surgery, the more significant results of the BBL will take several weeks to actualize. The reason is because swelling can occur post-surgery. You'll need to wait for the swelling to disappear before the true results of your surgery can be seen.
Now that you know the truth about the Brazilian butt lift, let's examine what the surgery can do for you.
What Can the Brazilian Butt Lift Do for You?
Natural Looking
The techniques involved in a BBL give you a defined look. Anyone who doesn't know any better will assume you were born with your newly enhanced backside. Your butt will also feel realistic to the touch and move in a way similar to natural tissue.
Can Address Sagging and Shapelessness
As age goes up, sometimes the amount of muscle mass we carry goes down. This deterioration of muscle can occur all over, including on your backside. Less muscle tissue can cause the fatty tissue and skin around that area to sag. You may also experience a dimpling of the skin or an asymmetrical shape. These effects of aging – and sometimes genetics – can make you want to avoid wearing certain clothes, such as a bikini. A Brazilian butt lift can give you volume as well as a smoother texture and more symmetrical shape. Some women find that the BBL also helps with the appearance of cellulite. It's the booty trifecta that all coveters of an excellent butt are all hoping for. You can get this type of butt by opting for a BBL from a skilled and experienced cosmetic surgeon.
The BBL Uses Your Own Fat Deposits
Many women love the fact that the Brazilian butt lift utilizes liposuction as part of the butt enhancement technique. Not only will your contours improve at the donor site, but your own fat is then reinjected into both buttocks. This is good for two important reasons. For one, your body is less likely to reject or have an allergic reaction to your very own fat cells. This is your natural tissue. It's just being moved around.
Another benefit to using your own fat is that the effects won't diminish like butt enhancement fillers. While some deterioration of the fat cells is likely to occur, you can expect to retain 60% to 70% of the transferred fat for many years. Your cosmetic surgeon will give you tips on maintaining your Brazilian butt lift results, which includes keeping your weight stable.
Quick Recovery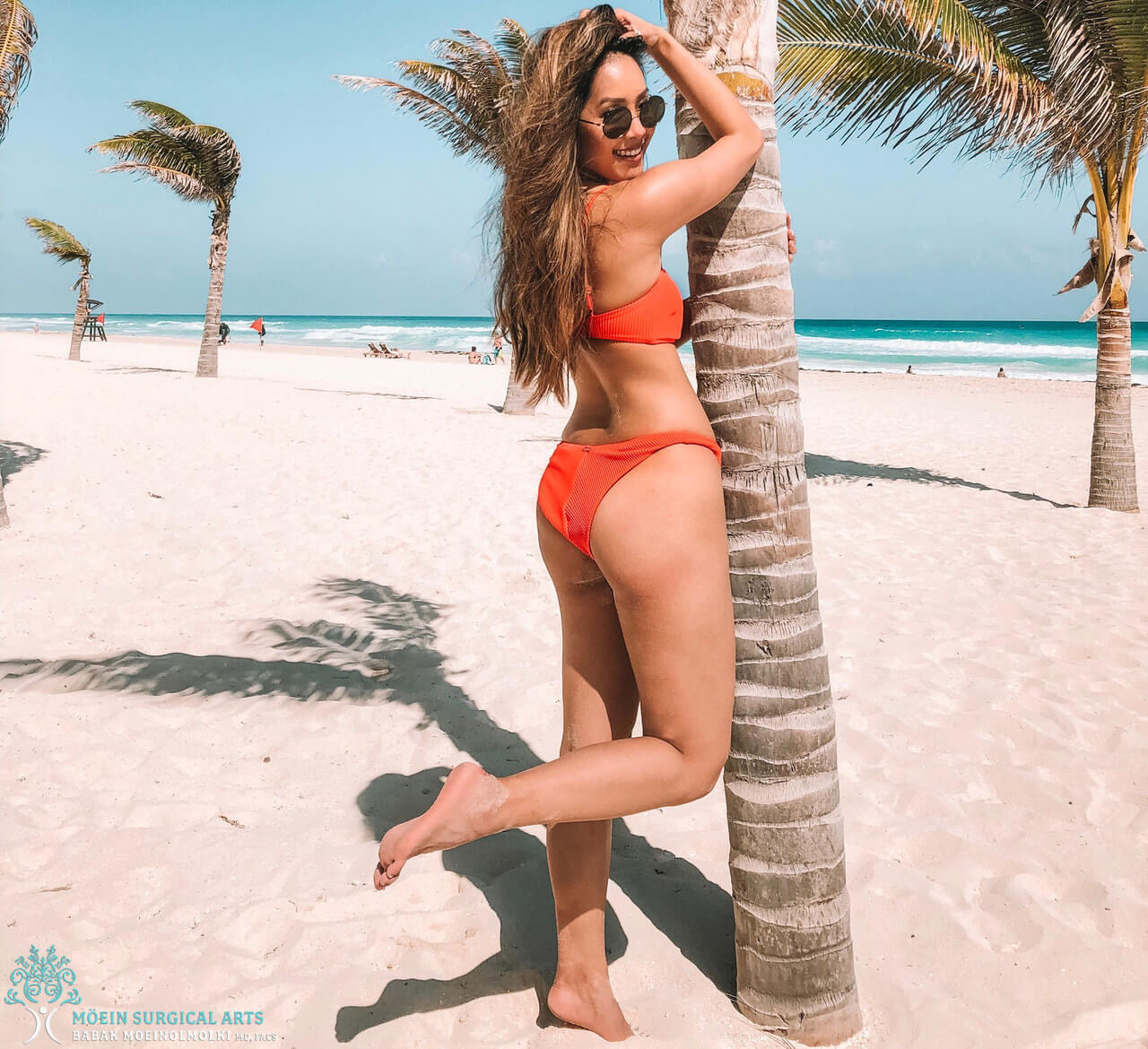 The Brazilian butt lift will require that you spend time recovering from your procedure. Your cosmetic surgeon will give you clear instructions on how to care for yourself during this time. The good news is that, since the procedure is performed on an outpatient basis, the recovery period isn't as grueling as it would be for major surgery.
You will need to take care of the treatment area, however. That includes making sure you don't sit directly on your newly enhanced butt for at least 10 to 14 days. You can sit down, but your doctor may recommend a special pillow that won't put pressure on the areas where your fat was injected. Your fat tissue will need time to settle into the desired shape. Putting undue pressure on your buttocks may cause lumpiness and other negative after effects to occur. You may be advised to sleep on your stomach as well – anything to protect your buttocks to bring the results you want.
Boost of Confidence
Having a newly enhanced backside can make you feel good about yourself, especially if having a saggy, flat, or misshapen butt has bothered you for some time. Not only will you have a more voluptuous butt and improved contours, but the procedure is also discreet. There is very little scarring and there are no outward signs that your larger butt was the result of surgery. It can be your secret and no one else has to know.
The Brazilian Butt Lift is Safe
The BBL is safer than other aesthetic procedures. The butt lift surgery is FDA-approved and comes with few risks, as long as you take time to find an experienced cosmetic surgeon.
Enhance Your Backside with a Brazilian Butt Lift in Los Angeles
Bigger butts are in. So are rounder, more symmetrical ones. You can have this type of buttock by choosing a qualified cosmetic surgeon like Dr. Babak Moein of Moein Surgical Arts. Dr. Moein has an excellent track record helping patients like you achieve the desired shape and roundness with the Brazilian butt lift procedure.
Dr. Moein is offering telemedicine consultations during the COVID-19 pandemic for your convenience and safety. These video-chat meetings are excellent for letting you know if you are a good candidate for a butt lift procedure like the BBL. You can ask questions and have your concerns alleviated. Before you know it, you could be scheduled for surgery, where your newly enhanced backside awaits.
Get started now and stop fretting about your flat, saggy, or misshapen butt. Get a Brazilian butt lift enhanced backside instead by calling (310)694-4486.